Trendfinity is an electronics retail store located in Delhi with two branches in Dubai and London. Since the last 10 years, the store has dealt in all Apple Products ranging from iPhone to MacBook. They deal in New and Pre-owned Apple Products. The store was seeking an innovative and efficient marketing solution to boost sales of the recently launched Apple devices.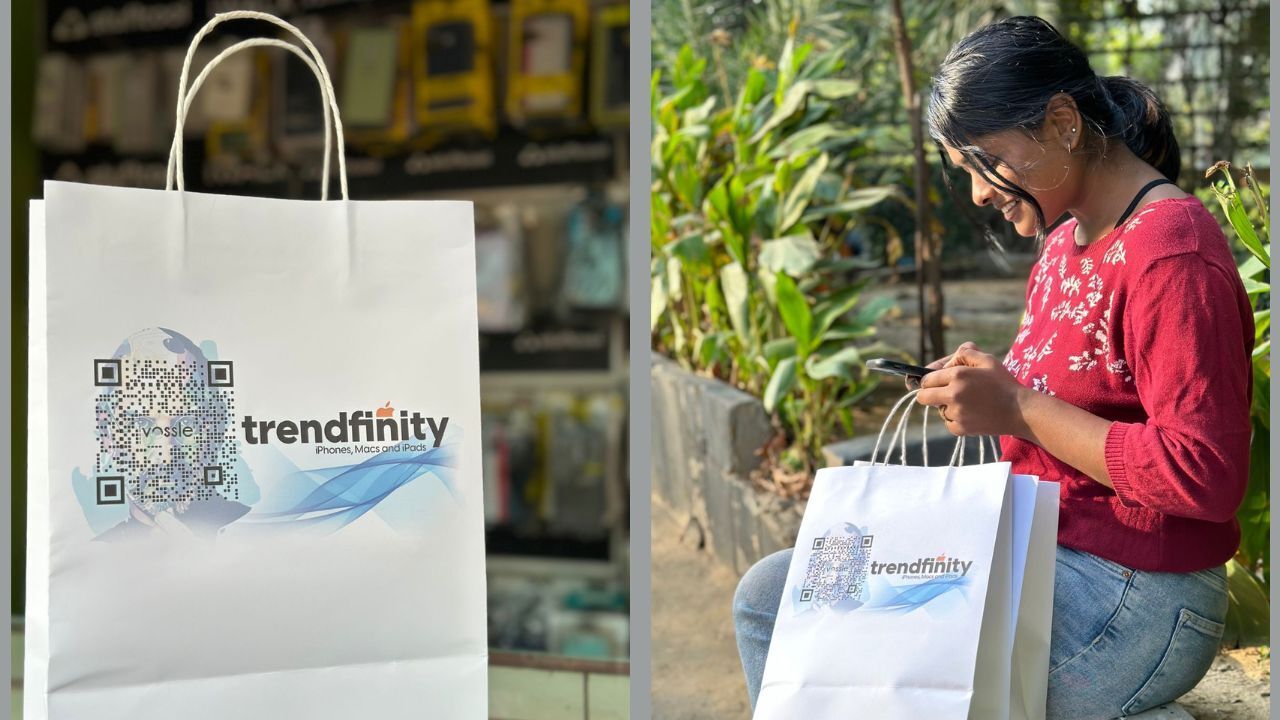 Since packaging is frequently a consumer's initial point of contact with a product, leveraging AR into packaging is a great means to convey important messages regarding the product and even generate more revenues. Creating an Augmented Reality-based packaging and smartphone visualization experience on Vossle turned out to be a convenient and practical solution. The QR Code was printed and put up in the store and on their packaging (shopping bags).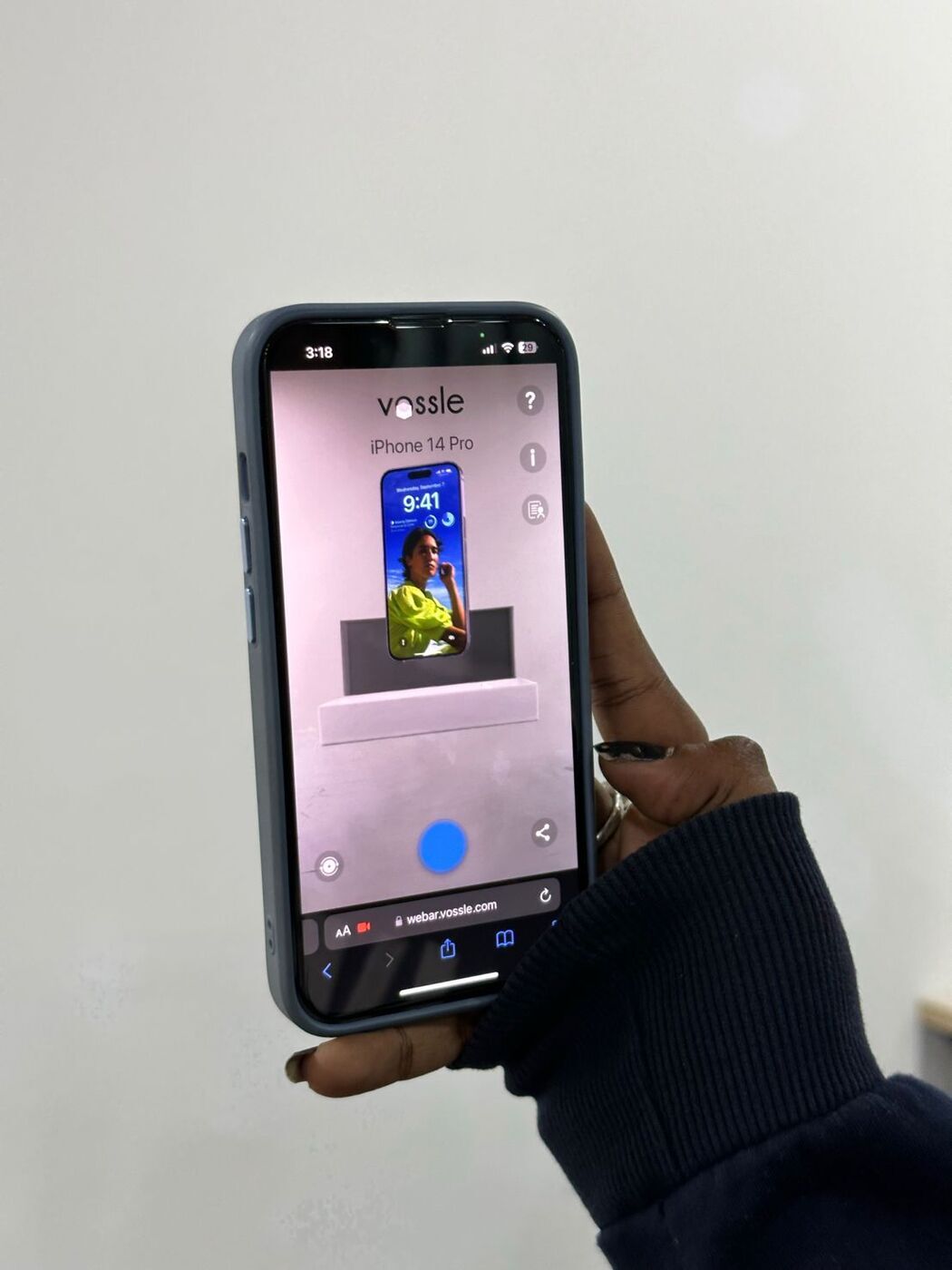 As shown here, the AR Experience consisted of 3D unboxing and 360 visualization of the recently launched iPhone 14. It even included additional information such as features of the new phone.
Trendfinity observed that their consumers eagerly scanned the code and engaged with the AR Experience themselves. As a result, sales of the devices that were featured in the AR Experience increased past the baseline amount at the store.
Employing 3D Unboxing and Visualization spared the store from constantly having to explain to every prospective buyer about the device. Consumers were eager to scan the code and engage with the Augmented Reality experience themselves.
Like at any store, every customer who makes a purchase at Trendfinity receives the products in a shopping bag. This implies that even at home, many shoppers will scan the code on the bag out of curiosity and engage with the unique Experience. So, even when a customer is out of the store, the store and its products are still with them!
Additionally, Vossle WebAR brought unique customer insights for Trendfinity such as demography, interests, locations and much more.
Although it's still far from common, AR is becoming more prevalent in product packaging. Brands are more likely to obtain a competitive edge in the market if they adopt it as soon as possible.
About Vossle
Vossle is a no-code cloud-based SaaS platform that helps create web-based augmented reality experiences (webAR). The customers can access the experience without downloading any application. Vossle's advanced Web 3.0-based artificial intelligence engine claims to detect and map the environment around you and place 3D augmented reality content to give experiences like world target or markerless AR, AR Games, or AR Try-ons and filters. It is globally used by some marquee brands like Emirates NBD, Unilever, and Tanishq (A Tata Product) and has also been inducted as a Unilever Tech Foundry company.

Release ID: 458442