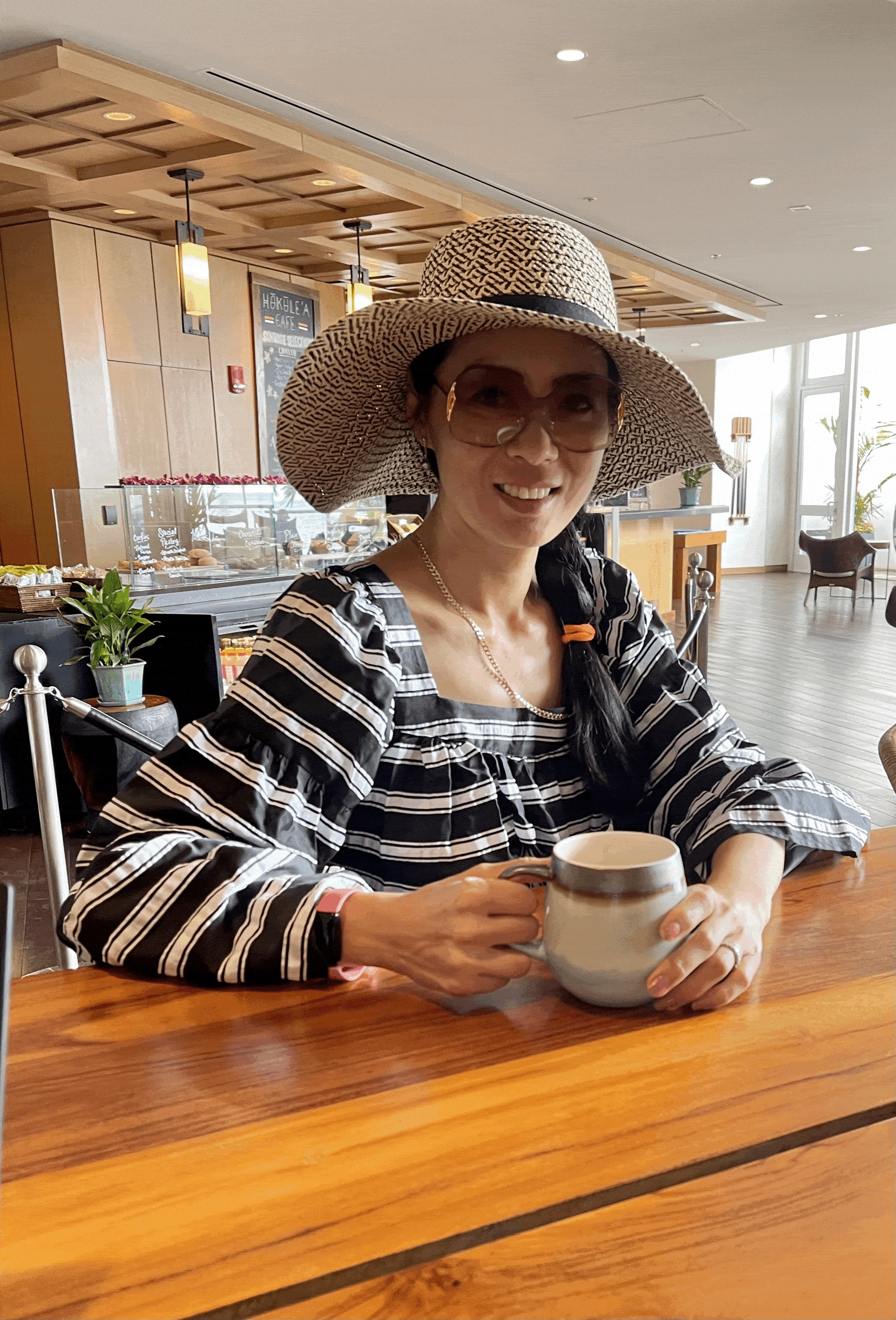 "Ms Graduate University of Hawaii and President Julia Yim Enjoys Organic Kundalini Coffee In Four Seasons"
Twice published Author Jason Roe has had a new-found realization of how to roast coffee beans using no electricity, or gas whatsoever. Four Seasons is experiencing record-breaking coffee sales using the breakthrough specialty coffee roasted emission free. Moneys from coffee bean sales go to H-Mar for Hawaiian Marine Rescue. Women Owned, its President and COO did MS at The University of Hawaii.
Hawaii, Oahu – When Jason Roe, CEO of Kundalini Coffee Company, decided to step up the organic coffee game, he enlisted the help of women. The idea was to diversify and look at a traditional male dominated industry with new eyes. Kundalini Coffee Company resulted. Its co-founder is University of Hawaii MS Graduate from Julia Yim, president and COO of Kundalini Coffee.
The idea of Kundalini Coffee Company to give back a percentage of its coffee bean sales to animal welfare and global environmental causes beyond the cup. Add to that, we are now aligning the other elements of the company such as cars with our emission zero target. Traditional coffee bean roasting uses a process known as drum roasting. Drumb roasting is largely dependent on use of Gas and industrial after burning. Kundalini Coffee is already known for emission-free coffee roasting, requiring no afterburner and creating 79% carbon reduction. Mr. Roe is about to advance emission-free roasting further, and take coffee bean roasting innovation onto a world platform. Roe, a twice published author on Non Fiction science based book, has had a new-found realization of how to roast coffee beans using no electricity, or gas whatsoever.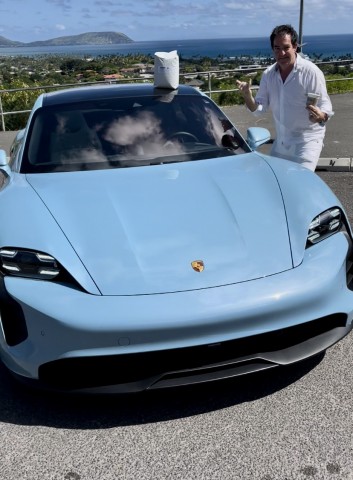 Jason Roe Author and CEO Aligns the Car He Drives with Kundalini Coffee ZERO Emission Vision.
Kundalini Coffee recently sent a group of local Hawaiians to Seattle to gained skilled training from their espresso equipment manufactures. The idea is to create a skilled Hawaiian work force, for Hawaii, said Roe. "The espresso machine technicians seem mechanical minded, and largely self-taught through their passion. Sending Hawaiian to Seattle to train with Manufactures Electrolux Professionals and UNIC was a logical step, This now positions our company to provide skilled technical support to our customers like Four Seasons and others. Such a thing is vital in order to scale coffee locations to lager numbers," said Roe.
Mr Roe says "I prefer the idea of creating the curb, not following the curb. Our coffee customers all openly speak of their measurable sales growth and results. Most all experience 500% sales growth or more. This when they learn to follow our model and align the company values to resonate with the vibe (vibrational energy) of health organics as well as a global environmental cause beyond the coffee cup. There is a lot more than meets the eyes. Pure intent is a vibration, and recognizing a business itself is a consciousness too is important", said Roe and went on to add one further example of large coffee sales growth. "Shortly after Four Seasons Resort Ko Olina served the break through specialty organic coffee, the luxury resort broke its daily café coffee sales records. The coffee daily sales records previously were unchallenged at the Four Seasons, since 2016. The day after the new sales record, the new day old sales record was then broken too."
Kundalini Coffee co-founder invites retailers and hotels seeking to elevate coffee for their customers to reach out to Kundalini Coffee, for healthy Organic coffee solution.
Media Contact
Company Name: Millennial News feed
Contact Person: Bryce Stevenson
Email: Send Email
Phone: (833) 653-0405
Country: United States
Website: https://kundalinicoffeecompany.com/