COVID-19 created colossal shifts in how children are being educated. Seeing the challenges of online learning and the loss of socialization, KidZ Synergy has stepped up to help deliver value to their community by providing online assessments, online tutoring, and kid-focused publishing.
(PRUnderground) December 3rd, 2020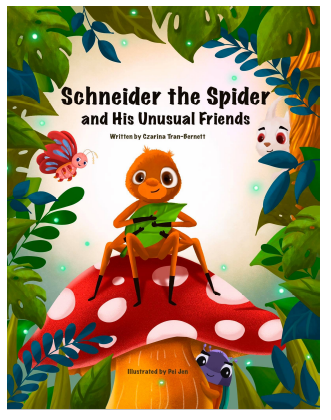 Recent months have left most schools closed in the face of the pandemic, with students being forced to shift to online classes. While teachers and school districts have done amazing jobs, additional help is now available. Educational Consultant/Parent Coach in Monrovia, CA-based KidZ Synergy is answering the call. Founded by Czarina Tran-Bernett, an author and an educator with over two decades experience in public and private education, the company offers online diagnostic assessments for students who may require more help to succeed in taking classes from home, and a personalized curriculum to assist with bridging the academic gap. The company focuses on foundational skills. All of this while publishing educational picture books.
"Education is our passion, and we are here to help in these challenging times," commented Bernett. "No student in need should go overlooked."
According to KidZ Synergy, two picture books are currently available. "CRACKODILE" an award-winning picture book is about a young girl with dry skin and how she faces the problem while still staying confident and optimistic. "Schneider the Spider and his Unusual Friends" is about accepting our differences, embracing diversity, and shows how kindness overpowers all insecurities. A third picture book is set to be published soon.
Feedback for KidZ Synergy's work has been positive across the board.
C.J, in Los Angeles, said in a five-star review, "My son needed a diagnostic done, and Czarina did an amazing job. She identified some places where he needed help instead of having to guess. I'd recommend this service to parents who are going through the challenges in distance learning."
For more information, be sure to visit http://www.kidzsynergy.com.
About KidZ Synergy
Picture books on friendship and self-care, plus much more.
The post KidZ Synergy Helps Children During Pandemic by Offering Students Online Diagnostic Assessments & Publishing Educational Kids Books first appeared on PRUnderground.
Original Press Release.