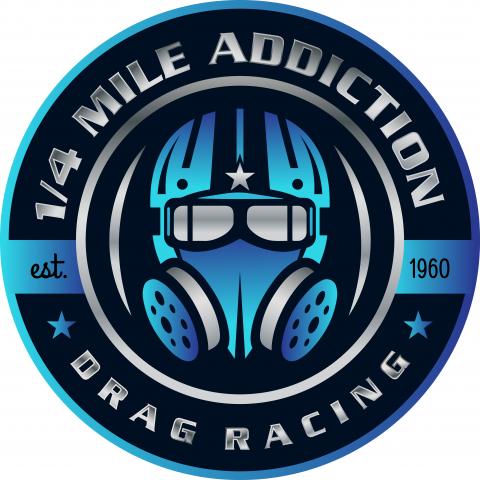 Nostalgia Drag Racing Merchandise Online Store, Quarter Mile Addiction, continues to increase in acceptance and popularity with lovers of drag racing across the globe
Quarter Mile Addiction was launched in 2018 to help lovers of drag racing celebrate and remember cherished moments in the sport. Since the launch of the online store, it has continued to grow in popularity, thanks to its diverse range of drag racing merchandise, which includes clothes, mugs, and apparel. The drag racing merchandise store is particularly unique for providing nostalgia drag racing T-shirts, helping to revive classic drag racing commercials and newspaper adverts on clothes.
More information can be found here https://www.accesswire.com/492872/Nostalgia-Drag-Racing-T-Shirts-Online-Store-For-14-Mile-Mugs-Apparel-Launched
Drag racing remains one of the most celebrated sports probably worldwide. Consequently, Quarter Mile Addiction was created to help relive the beautiful memories, taking it away from the infamous newspaper ads and commercials to products that can be carried everywhere and anywhere by lovers of the sports.
Two years on, Quarter Mile Addiction has gradually grown to become a major source of celebrating nostalgic drag racing moments. The stores offer a plethora of designs to choose from, including several vintage drag racing options from back in the day.
The user-friendliness of the store, with products offered in different categories, allows visitors to shop their favorite merch. In a similar vein, shoppers can view products and items based on interests, which allows them to easily track down more specific drag racing items on the online store.
Some of the popular categories of premium quality yet relatively affordable products on the store include nostalgia drag racing mugs with ads, images, and slogans emblazoned across them. Other popular items are the range of T-shirts and hoodies, including the "Straight Outta 1320: Because Drag Racing" T-shirt and drag racing themed hoodies.
For more information about Quarter Mile Addiction and the plethora of products available on the online store, please visit – https://quartermileaddiction.com/
About Quarter Mile Addiction
Quarter Mile Addiction is an online store that was primarily created in 2018 to help people celebrate and remember cherished drag racing moments. The store offers drag racing themed nostalgia infused T-shirts, mugs, and apparel to help lovers of the sport relive some of the greatest moments in the history of drag racing.
Media Contact
Company Name: Quarter Mile Addiction
Contact Person: Dave
Email: Send Email
Phone: +64-210-634-410
Country: United States
Website: https://quartermileaddiction.com/