The Chicagoland Youth Basketball Network (CYBN) is the premier youth basketball tournament and league organizing body in the state. The network formally announced they are currently accepting registrations for the long-awaited February youth basketball tournaments. Participants are already honing their on-field talents in preparation for the tournament, which will be hosted this winter. A variety of tournaments are planned for boys' and girls' teams that promise competitive games and an exciting chance of winning and proving their mettle. Every Saturday and Sunday, the Plainfield SportsPlex Supreme Courts in Lisle will serve as the venue for the competition all month long in February.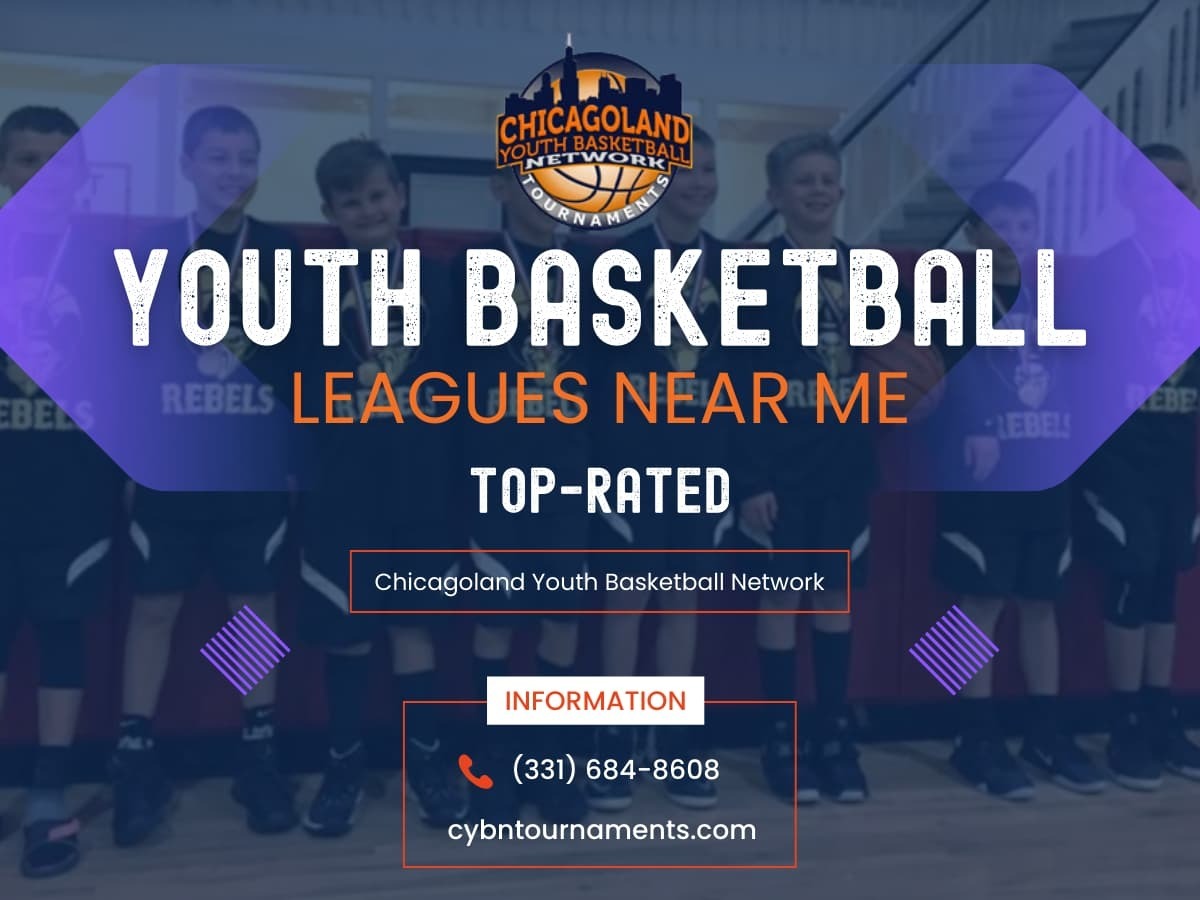 Popular youth basketball shootout tournaments consisting of two or three games will be held in February for multiple competitive matches, with titles including "Winter Championship," "Super Bowl Showdown," "Valentine's Day Classic," and "Winter Finale." The registration fee for the 2-game shootout is $145, and the registration fee for the 3-game shootout is $185. These matches will take place between February 4 and February 26, 2023.
Middle school and high school youth basketball teams from the Chicagoland region are welcome to participate in these supervised tournaments in February. Coaches and experts will organize and oversee every aspect of the tournaments. CYBN believes that the improvement of participants' non-basketball talents is an important part of shoring up their athletic abilities. Executives of CYBN expect the February 2023 tournaments will represent this "true spirit of competition."
When asked about February matches, a representative at CYBN stated, "The Chicagoland Youth Basketball Network is a fantastic basketball organization that provides excellent opportunities and facilities for emerging athletes to showcase their skills. Our members have access to the most modern equipment and services. Winter tournaments such as the ones coming up in February are ideal for young athletes to try their hand at competing in tough matches facing fairly paired opponents, encouraging them to show their true potential."
She added, "Starting on February 4, 2023, we will be hosting the tournaments over weekends, which will end on the 26th of the month. We aim to provide all the resources needed to put on a great competition. Our guests will have the opportunity to cheer for their favorite teams."
To register for the February winter tournaments, youth teams can visit CYBN's official website at https://cybntournaments.com/.The website provides information about available winter tournament slots, and visitors can sign up for a profile or log in if they already have one.
About Chicago Youth Basketball Network
The Chicago Youth Basketball Network (CYBN) is one of Chicago's most recognized and active youth basketball organizations. At present, they serve over 5000 teams, and the number of registrations is growing each year. The organization helps many schools and other organizations save up to $250,000 annually. However, the uptick in the number of teams registering and those that are poised to register will have a positive effect on the sport in general. Although the Chicago Youth Basketball Network isn't a tournament broker and does not invest capital in any basketball team, they provide the school districts and municipalities the opportunity to rent courts at a discounted price. The CYBN and its growing partner network own several gyms in Chicago. The fees are 25% of what they usually are with the same facilities. That means organizations save money and keep the gyms filled; a win-win for everyone.
###
Contact
Chicagoland Youth Basketball Network
888 S Frontenac St Suite 100 Aurora, Il 60504-3170
(331) 684-8608
newsroom: news.38digitalmarket.com
Release ID: 505375