Management Consulting and Executive Advisory Firm, Digital Transformation Leaders releases Digital Disruption Rescue, a solution package targeted at assisting businesses to succeed by reinventing employee experience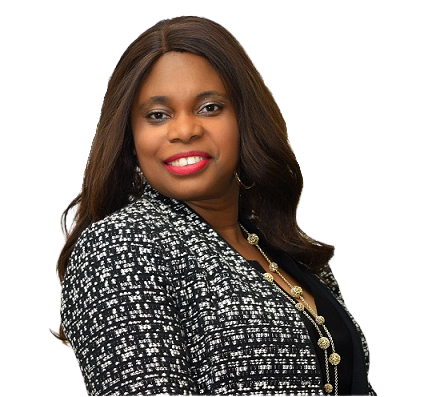 The outbreak of COVID-19 has led to disruption and breakdown in business and economy. Many persons have become overwhelmed as a result of the COVID-19 pandemic, the need to change habits, lack of freedom, uncertainties, lack of focus, and worries that affect the core of their existence.
To tackle this backdrop and the negative effect it has on the growth and sustainability of businesses today, Digital Transformation Leaders, via its CEO M. Nadia Vincent, an award-winning Top 10 Global thought leader, is thrilled to announce an innovative audio coaching solutions "Digital Disruption Rescue". It is a self-care and individual transformation solution package for businesses to build digital endurance, improve employee experience & engagement, and achieve successful digital transformation. Digital Disruption Rescue is geared towards helping businesses reinvent their employee experience for the furtherance of business practices.
Video Link: https://www.youtube.com/embed/D08evDqm0u8
Speaking about the challenges facing the business world and why Digital Disruption Rescue is important, M. Nadia Vincent had this to say, "In this digital disruption, people are hungry for clear, attractive, and purposeful business visions. To succeed, a business should offer people an engaging and transformative vision to embrace and, help them self-transform, so they achieve both the company's and their personal goals."
M. Nadia Vincent is an MIT SLOAN certified Digital transformation Executive Advisor, award-winning thought leader, and is ranked in the top 10 global thought leader in digital transformation, business continuity, digital disruption, and innovation by Thinkers 360. She channels her expertise in the direction of helping business succeed through the Digital Disruption Rescue solution.
"I have described the Digital Transformation success formula in my book, Leveraging Digital Transformation. It is DT = (IT x BT x TT) / F. Digital Transformation is equal to individual transformation multiplied by business transformation multiplied by technology transformation, and all divided by Fear Neglect any of these factors, and the business will suffer the consequences." Nadia added.
Business executives, leaders, and managers in all industries will find both the Leveraging Digital Transformation book and Digital Disruption Rescue very handy for the growth and success of their businesses in the wake of a new digital age.
"Digital Disruption Rescue" is based on a scientifically proven self-transformation method similar to the solutions that NASA uses to help Astronauts adjust when travelling in and out of space. It trains both the conscious and the subconscious minds of individuals, making learning more profound and habits forming. The Digital Disruption Rescue package includes solutions such as Personal Rejuvenation, Conflict Management, How to Set and Achieve Goals, How to Manage Stress and Shift Mindset, How to Create an Ideal Life, and Managing Life's Changes.
About Digital Transformation Leaders
Digital Transformation Leaders helps leaders and their businesses leverage the digital age to create their digital future, innovate, optimize ROI, transform their organization, scale and succeed. The company is a global management consulting and executive advisory firm specializing in digital transformation leadership, business innovation and artificial intelligence (AI) adoption.
For more information about Digital Transformation, and for interested businesses to request for a quote, please, visit company's website.
About M. Nadia Vincent
Marie Nadia Vincent, MBA, is an author, professional speaker, executive advisor specialized in digital transformation leadership, artificial intelligence adoption, and strategic business innovation. The CEO of Digital Transformation Leaders, she is ranked in the Top 10 Global Thought Leaders in Digital Transformation, AI, Innovation, Business Continuity and, Leadership, by Thinkers 360.
For a chance to help employees self-transform, reinvent employee experience and facilitate digital transformation with Digital Disruption Rescue, please visit https://www.digitaltransformationleaders.com/digital-disruption-rescue.
Media Contact
Company Name: Digital Transformation Leaders
Contact Person: M. Nadia Vincent
Email: Send Email
Phone: +32 473 76 7070
Country: Belgium
Website: http://www.digitaltransformationleaders.com/