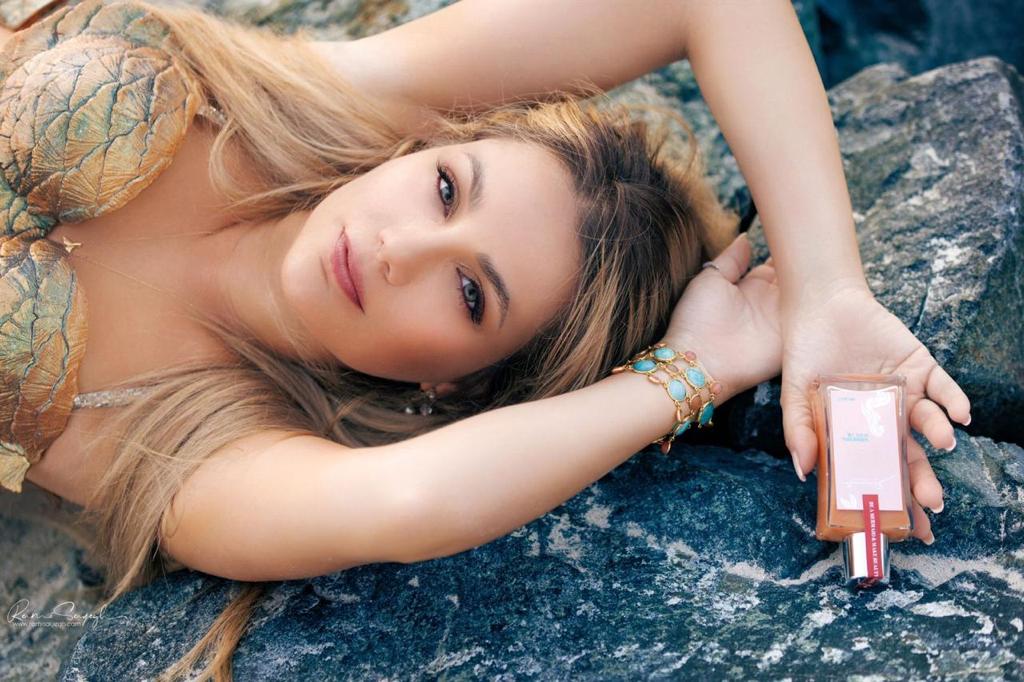 ""Because there's nothing more beautiful than the way the ocean refuses to stop kissing the shoreline. Let's get rid of adulting. Let's be mermaids. Let's meet where the sky touches the sea. Let's be the ocean, let's be the sea." – Aurore Ajami."
Mermaids are basically the unicorns of the sea, and experimenting with the different shades of makeup, hair color, and glitter associated with them can be so, so fun. Not to mention, the mermaid look is trendy AF. Even if you aren't a huge mermaid enthusiast, you can't discredit them for being incredibly unique and magical. The mermaid has always been the image of the feminine and pretty woman, that with soft and silky skin and hair.
Aurore Ajami known as Sirenaurore and also a well-known beauty expert wanted to share her beauty rituals to beautify each mermaid that resides in them, to let every girl's dream come true.
Aurore Ajami draws you into her world of ocean to explore her 'sea land' by scents and quality of 100% natural and organic products.
Sirenetta by Aurore is the participation of 3 young entrepreneurs who have put all their heart and touch into the creation of the product and the packaging.
At her online shop, Aurore offers natural and environmentally friendly products, each of its products has been studied to take care of women's skin while traveling around our wonderful world and bathing in summer breezes with the scent of tiare, flower of the tropics. Each treatment perfumes you with sweetness and will take you on a journey to the islands of the sirens.
Aurore's journey began in the 2020s when covid-19 deprived the world's population of travel and moments of escape.
Dreaming of rediscovering the festive moments of summer at the seaside, she began to make her followers' dream with her many mermaid swim crossings. While her country Lebanon was going through difficult times, she was determined to find her place. She designed her first monoi-scented body products known for their many moisturizing and tanning properties, giving silky and radiant skin.
Aurore takes us on a journey through her videos and products in the possible summer world throughout the year.
Aurore truly believes that through an act of humanity to preserve our mother nature we maintain a youthful beauty. Discover 'Sirenetta' range of products that suits all your needs through their website, www.sirenettabyaurore.com
Media Contact
Company Name: KOSAWADA AGENCY
Contact Person: Jinan Fahes
Email: Send Email
Phone: 0097470715766
Country: United States
Website: www.kosawadapanel.com