The Redlight ALT Fragrance-free beard oil for men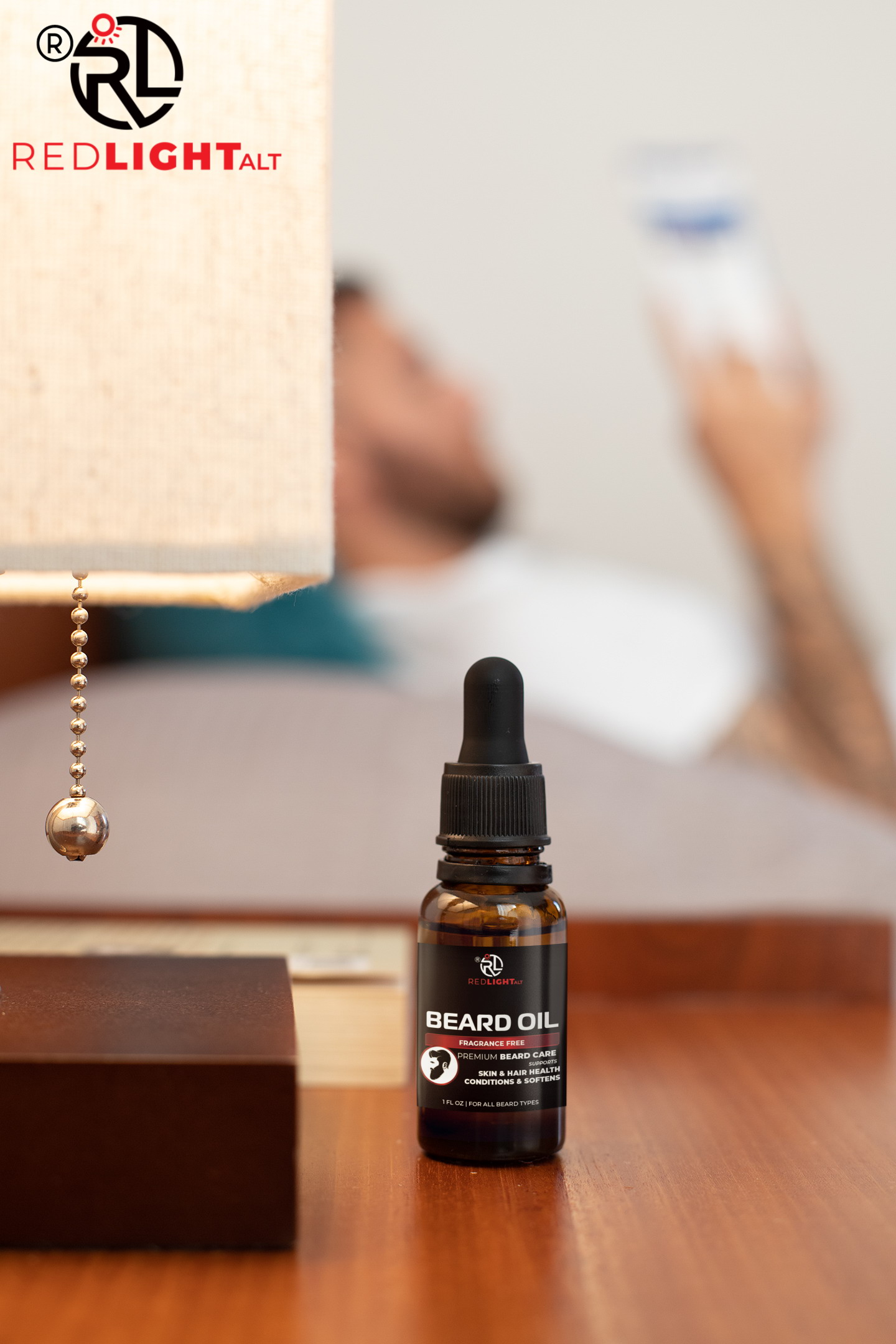 Redlight Health Products (Redlight Supplements) has introduced its all-natural beard oil for beard-growers. The product "Redlight ALT Fragrance-Free Beard Oil For Men" has been clinically tested to promote hair growth, nourish scalp skin, and support skin and hair health. The product is suitable for all beard types and gentle on the skin. It is ultra-effective and the greatest solution to all beard needs.
The Redlight ALT Fragrance-free beard oil for men is produced in the GMP, NSF, and FDA government facilities to ensure it meets the industry's standard for quality. It contains a perfect mixture of 9 oils rich in nutrients and vitamins. These oils include argan oil, jojoba oil, and hemp seed oil. The product is commonly known for its effectiveness in facilitating the rapid growth of hair. To achieve an optimum result, the user is only required to apply a dime size of the magical oil from the skin to the hair once daily.
An additional perk is that it is not just a men's beard oil for hair growth; it improves hair thickness, giving it a perfect texture. It also supports conditions and softens the beards. The product goes for a very inexpensive amount and is shipped anywhere within the USA. Because the company prioritizes 100% customer satisfaction, it offers 90 days guarantee. Also, if customers are not satisfied with the product, the company promises to replace the supplement or refund customers. The product is definitely the best oil for men's beards.
Commended for its exceptional customer service and products, Redlight Supplements has attracted numerous 5-star mind-blowing reviews from satisfied customers. According to a customer, "I have been using this beard oil for almost two weeks now, and I have to say it's pretty good. My beard has been less itchy and dry while feeling noticeably softer to the touch. I would recommend two applications per day for maximum efficiency, especially in the wintertime, when my beard tends to be a lot dryer than normal. Best used after a warm shower. Would def consider buying again."
"First beard oil I've ever purchased.. been using it for over a week now, and I love it. Got rid of the beard druff, which was my main concern, and softened up my beard. Only thing is I feel like I have to use a little more than what's recommended by other companies I've researched. Most say only use about 2-3 drops every application, and I find myself needing about 8-10. But either way, I still give it 5 stars for doing what it's supposed to do, and I'm pleased with it. For the price, I can't you can't complain. Just hope they come out with some scented oils. This one has a slight aroma, but it doesn't last. I'm happy, and I will definitely buy more when I'm out. Shipping was quick too. Awesome product," said another customer.
For more information, visit https://redlightsupplements.com.
Media Contact
Company Name: Redlight Supplements (Redlight Health Products Inc)
Contact Person: Ardi Layegh
Email: Send Email
Country: United States
Website: https://redlightsupplements.com