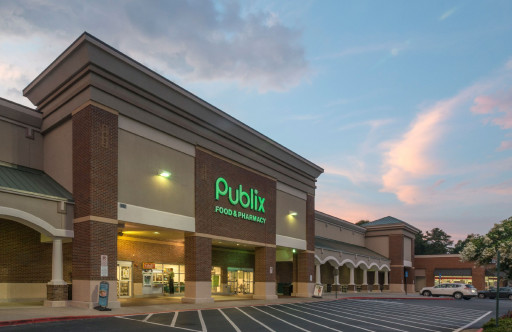 NEW ORLEANS – October 19, 2021 – (Newswire.com)

In another successful execution of a value-add business plan to stabilize an underperforming but fundamentally sound grocery-anchored center, the PMAT Companies recently completed the sale of Publix at Village Shoppes of East Cherokee in Woodstock, GA to an undisclosed private buyer for $19.8M in an off-market transaction. PMAT originally acquired the Publix-anchored 129,000 square foot center in December 2015 for $13.0M. At the time of acquisition, the center was less than 65% occupied. During the hold period, PMAT implemented an intensive lease-up and re-tenanting program which resulted in over 45,000 sf of executed leases representing nearly 50% of the GLA other than Publix. At the time of disposition, the center was 94% occupied and PMAT retained a prime 4,680 sf freestanding out parcel for future redevelopment.
PMAT is a real estate development and investment firm focused on value-add Select Open Air Retail (SOAR) investments across the Southeast, Sunbelt, and Midwest regions. The initial PMAT platform was founded by ICSC Trustee Robert A. Whelan in 2003 and the team has since acquired and renovated nearly fifty (50) primarily grocery-anchored shopping centers with an aggregate transaction value of over $1 billion consisting of approximately 10 million square feet in total. PMAT's investment strategy is to acquire value-add Select Open Air Retail anchored by grocery, discount, off-price and necessity tenants and to create long-term value through redevelopment, renovation, and re-tenanting of these fundamentally strong assets.
For more information on PMAT please visit www.pmat.net
Press Release Service
by
Newswire.com
Original Source:

PMAT Sells Village Shoppes of East Cherokee in Woodstock, GA