Friday, 12 November 2021 7:22 ET Sources: www.oneomniverse.com, https://www.oneomniverse.com/files/pdf/OMNIVERSE_WHITEPAPER.pdf
OVERVIEW
Omniverse is a decentralized all-in-one gaming, art and multimedia network under the Binance Smart Chain. The Omniverse has its set of community oriented goals that the team is striving to aim:
To provide Play to earn (P2E) Games at its maximum potential with very low gas fees or none at all.
To construct an NFT marketplace that consists of all; Art, Gaming and other multimedia NFTs, where artists and users can mint their own NFTs with very low gas fees, Nfts that are used in games will also be available in the marketplace.
The Omniforces, team behind the Omniverse, also thinks outside the blockchain/cryptocurrency world. In which they thought of these following goals:
To be a prominent platform that uses NFTs not limited to the blockchain community, but also its application in the real world.
Yearning to overrule the ideology that NFTs' purpose is only for entertainment, nevertheless, their convenience is also applicable in our daily lives.
OMNI SOLUTION
Aside from that, The Omniverse has its one focus, and that is to be the solution to the problem most cryptocurrency platforms and projects are facing. The crucial problem of other projects is that their native token is being used for a single purpose, where the whole economy and growth of the token is fully dependent on that certain purpose. Let us say that the use of the token is for a game, there are lots of games that are always coming in, and users, particularly players, always jump to another game which is more recent and exciting. What if the player gets bored of the game itself? Then the native token will lose its value.
That is where Omniverse comes in, there are very high chances that users will not get bored of the platform, as previously stated, Omniverse has it all from games, art gallery and multimedia (music and television).
NATIVE TOKEN
OCA$H is Omniverse' native token. Omnicash (OCA$H) has a very competitive and community focused token economics and allocation, which makes a huge great impression from the community and users. See them here:
OMNIVERSE_WHITEPAPER_latest (oneomniverse.com)
MARKETING
We have a big community of almost 16000 members in our Telegram group, 15000 followers in Instagram and Twitter and 9000 followers in Facebook. To keep the enthusiastic energy growing in our communities and socials, we set up contests and competitions with rewards. The first competition we established was the sticker competition with the following rewards: our legendary gaming NFT; the Founder NFT as the grand prize and for the 2nd place we gave away 500 OCA$H, our native token, and 250 OCA$H for the 3rd place winner.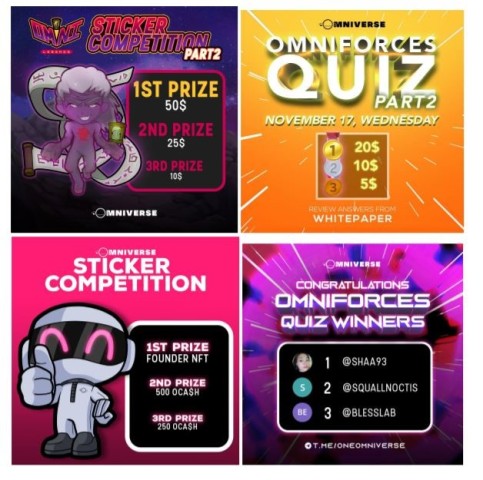 For extensive exposure, we also have been conducting AMAs and reviews with influencers and Marketing Partners. So that users will know about us, and the project more.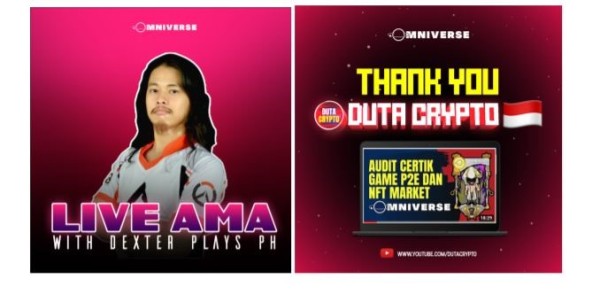 MILESTONES
As of the moment, Omniverse is in stage 1 of our roadmap. We have fulfilled the processes of team alignment, research and development, graphic design, social media and website creation, game development (Omni Legends), media launch, token creation, private sale and audit.
OCA$H recently held the first round of our private sale reaching our hard cap or 200BNB (Binance Coin) and the second round of our private sale which ended successfully.
Audited by CertiK
KYCed by Solidproof
Presale was held on Unicrypt
Ongoing Beta Test and the game launch will be on December 15, 2021

How Will You Generate Income With Omniverse?
OMNILEGENDS AND OTHER GAMES
Gaming
Farming is the process for you to earn or collect crypto and NFTs that can be sold on the marketplaceAs long as you're playing, you can earn as much items or tokens to sell and generate an income
NFT MARKETPLACE
NFT Art Gallery & Multimedia
Have you ever heard of royalties?
In the NFT Art world, there are two main users, the creator and the collector, or in simpler terms, the seller and the buyer. In the NFT Marketplace, the artist can mint their art, music, videos etc., so that it will turn into NFT in order for NFT collectors to buy. The most fun part in selling your NFTs is that when the collector who bought from the creator re-sells the NFT, the creator will have a certain percentage of the sale price each time the NFT is sold on a marketplace.
OMNILEGENDS: A GAME THAT WILL "HOOK" YOU INTO THEIR GALACTIC UNIVERSE
Friday, 12 November 2021 7:22 ET | Source: www.oneomniverse.com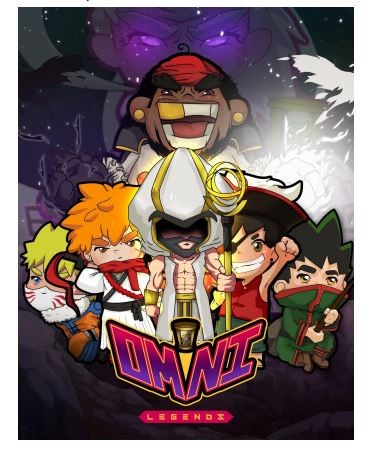 Omni Legend is a web based Dapp and is a platform that incorporates NFT and Gacha games. The first of Omniverse' many games. The game revolves around the world of pirates whose journey is to fight different forces and go up against both the weak and the most powerful to become the king of pirates. In order to achieve the goal of the pirates, the realm of the omniverse must be protected by an angel like being called the Timekeeper. A legendary guardian warrior whose sole purpose is to protect Omniverse from a powerful demon with powers that can bend and control all of time and space. He is known as Infinitus with the only goal that he wants to do: to destroy the entire omniverse and the sacred timeline as a revenge for his former world that was mercilessly torn into pieces.
The creation of the game design was made around August of 2021. The creators and designers wanted to portray a world that is enjoyable, unique but at the same time something that gamers would easily recognize just by seeing the characters. Its gameplay and concept were heavily inspired by famous anime shows like One Piece, Bleach, HunterxHunter and Naruto to name a few. There are characters that are categorized by 4 classes which are: Pirate Class, Ninja Class, Death Reaper Class, Hunter Class.
These are the first 4 classes and there will be additional classes as the game progresses. The game modes consist of two (2): 1.) Trials of time (PvE) which is the basic adventure mode – can be Normal and Legendary mode. 2.) World Boss Domination (PvP) -The mode requires at least 3 to maximum of 5 legends to participate. This is a competition that gives BNB monthly rewards each week. Omni Legends grants in-game coin rewards that are exchangeable to OCA$H token. Conversion of 100 coins: 1 OCA$H.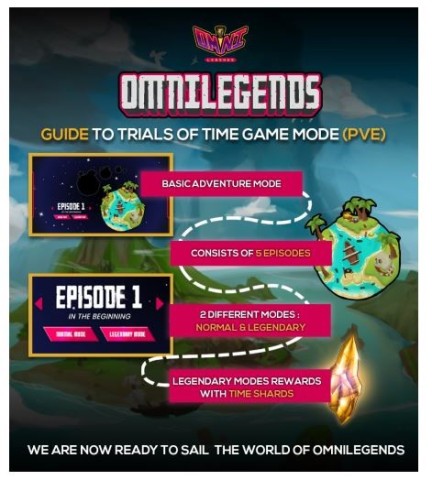 The rewards for each mode differ from each other. Trials of Time mode users gain reward by completing stages while World Boss Domination mode users gain rewards depending on the ranking at the end of the event. By playing Omni Legends it aims to connect people and bring entertainment while you get to taste the adventure it brings. Prepare for exploration into the unknown galactic universe and achieve the goal of becoming the best and the strongest.
Omni Legend will continue to update as the game progresses and is set to launch along with other additional characters and future projects around December of 2021.
Game website: https://omnilegends.oneomniverse.com/
Media Contact
Company Name: Oneomniverse
Contact Person: Media Relations
Email: Send Email
Country: Philippines
Website: oneomniverse.com