New report shares how factory parts are the best choice for European cars and how using the wrong fuel can lead to problems for the vehicle that the owner will eventually have to repair.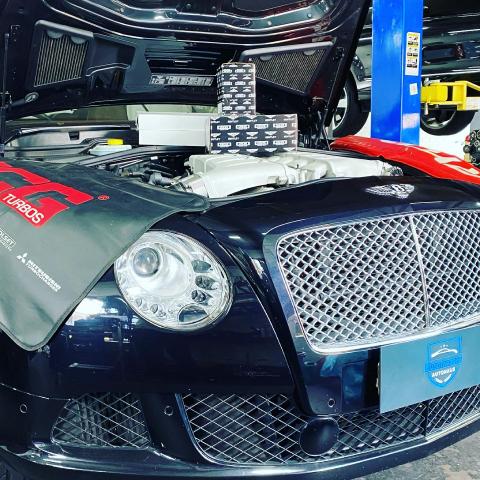 Artarmon, Australia – October 27, 2021 —
Euromaster Autohaus, a family run company committed to providing the best service and factory parts to their customer base, recently released a report showing how the combination of customers using non-factory parts and bad fuel was destroying European Vehicles.
More information can be found by visiting https://www.euromasterautohaus.com.au/
The owners explain that European cars are not inexpensive machines; there has been a lot of thought put into them and they are the pride of many of their owners. So, in their opinion, it only makes sense to give their cars proper parts.
When in an accident, most people don't realize that, in most states, body shops are not required to tell the owners what type of parts were used in the repairs. This can lead to a surge of aftermarket parts being used on European cars. These aftermarket parts might not have the same feel and look to them as the originals. They often affect the safety of the vehicle as they often don't have proper crumple zones built in to save lives.
While aftermarket automotive body parts present a danger to safety, aftermarket engine components are also a problem. Most of the parts for these engines have been engineered with very tight tolerances, Euromaster Autohaus further explains. Getting an aftermarket part without these tight tolerances can lead to the premature wear of other components such as belts and timing chains, which in turn, can lead to premature engine failure.
Euromaster Autohaus elaborated that although OEM parts are the best choice for European cars, they aren't always chosen by insurance companies. Insurance companies will, quite often, request that aftermarket parts be used to save on repair costs. Although owners can request that OEM parts be used, they might have to pay the difference for OEM parts. But according to Euromaster Autohaus, it is well worth the added expense.
Another topic covered in the report is how using the wrong fuel is destroying high-quality European cars. Euromaster Autohaus explains that as gas prices have increased, more and more European car owners are tempted to use a lower quality fuel than what is recommended for their vehicle. This, over time, will present a host of problems for the vehicle that the owner will eventually have to repair. Using the wrong fuel can also lead to premature engine failure.
Interested parties can find more information at the link above.
Contact Info:
Name: Ali Assir
Email: Send Email
Organization: Euromaster Autohaus
Address: 1/31 Hotham Parade,, Artarmon, NSW 2064, Australia
Phone: +61-477-500-501
Website: https://www.euromasterautohaus.com.au/
Release ID: 89050608
COMTEX_395874803/2773/2021-10-27T04:00:49