Nowadays, the application of 3D printers in education, medical, industrial and other fields can be described as ubiquitous, but in fact, each field has different requirements for 3D printers. The education field emphasizes teaching and the safety of equipment; the medical field focuses on diagnosis and treatment, and more emphasis is placed on the ability of 3D printing to restore human body structure; the industrial field focuses on manufacturing, focusing on the stability and material properties of 3D printers.
According to the data of the Institute in 2020, most of the large 3D printing applications are concentrated in the industrial field. As a professional 3D printer manufacturer for 12 years, MINGDA has been continuously developing and upgrading new products based on customer satisfaction, and now it is getting closer to the needs of industrial customers.
In order to meet the needs of industrial customers, MINGDA has made great efforts in the high stability, high precision, high performance and high convenience of 3D printers.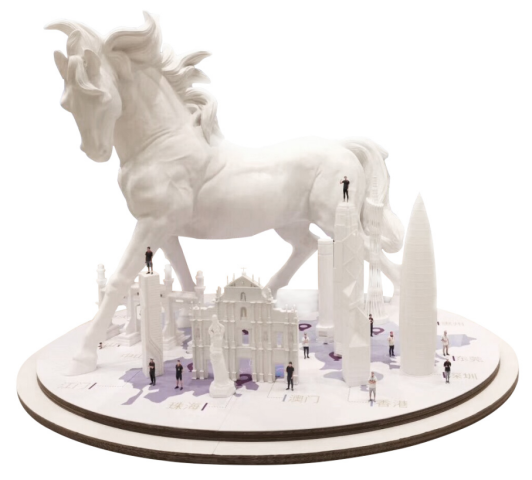 Printed by 600*600*600mm large 3D printer
The need of industrial users is to be able to print for a long time, which requires 3D printers to work continuously and stably for a long time without problems. MINGDA D3 printers have clearly demonstrated the importance of this demand. The fuselage of MD-600 Pro adopts an integrated sheet metal frame structure to ensure the stability of the machine. The internal XY axis adopts the structure of guide rail + Y axis screw rod to ensure a stable working. The heating bed adopts a 10mm aluminum plate, which reduces the possibility of platform deformation and increases the durability of the heating bed.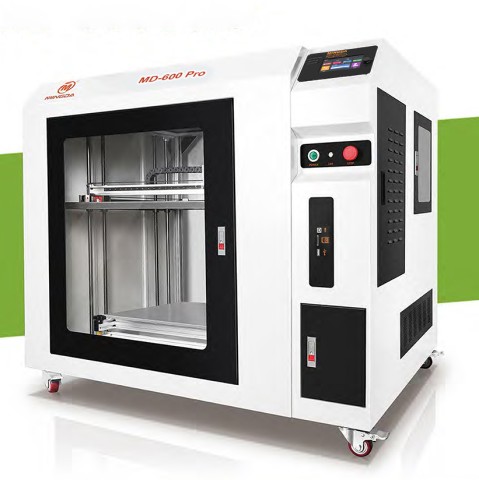 In terms of high performance, MD-600 Pro can support different kinds of filament, including PLA, ABS, TPU, PETG, carbon fiber, etc., with a large print size of 600*600*600mm, it can meet more than 80% of industrial 3D printing needs.
In terms of convenience, MINGDA has done a lot of work, such as installing rollers at the bottom of the equipment to facilitate transportation, the pull-out heating bed is easy to take out the 3D printed model. The 5-inch touch screen is easy to operate, and multiple languages are available.
In terms of after-sales service, MINGDA provides a one-year warranty and lifetime free technical support. MINGDA's professional after-sales service team is always ready to provide support to customers.
In the future, MINGDA will continue to work hard to make 3D printers more suitable for industrial applications and allow more industrial users to experience the convenience brought by 3D printing technology. Visit for more: https://www.3dmingda.com/
Media Contact
Company Name: Mingda 3D Printer
Contact Person: Mr. Sam
Email: Send Email
Phone: +86-13530306290
Country: China
Website: www.3dmingda.com