Entrepreneur and real estate developer, Kristopher Harris, announces plans to build more hurricane-resistant homes through HK Ascensions, an innovative real estate solutions provider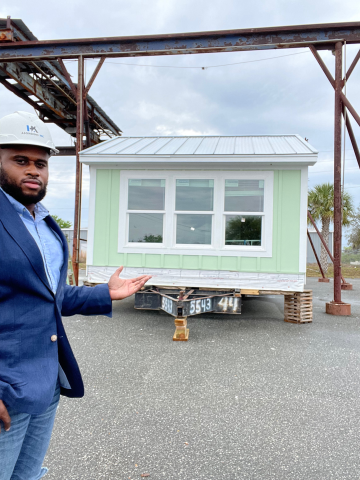 The devastating effects of Hurricane Ian and similar disasters have revealed the vulnerability of buildings and susceptibility to damage due to such occurrences. Consequently, the move by Kristopher Harris, the founder of HK Ascensions, to build more homes designed to be resistant to hurricanes and keep families and their belongings safe, is a step in the right direction.
Kristopher Harris is an established entrepreneur known for his philanthropy, co-founding GRO (Gaining Resources for Outreach), a nonprofit committed to working with underserved and marginalized communities to promote and advance political capital, community welfare, and financial literacy through outreach endeavors. He also co-founded ClubManny to donate 51% of profits from web 3.0 NFT to donate to the water conservation community and Oyster Boy Conservation, a nonprofit 501-c3 using natural water filtration methods to improve water and food quality. The decision to establish HK Ascensions Incorporated, a Florida-based holding company with a portfolio of businesses in real estate investing, consulting, and trucking sectors have helped him better focus on community development as a whole.
The decision to build more hurricane-resistant homes is laudable and timely, considering the havoc Hurricane Ian has caused across lee and Sarasota counties. It is not the first time Kristopher and the team at HK Ascensions are channeling their resources into developing the community, as the company recently embarked on a $25M waterfront community revitalization development in St Marks, Florida. HK Ascensions will be bringing their wealth of experience, resources, and expertise in construction to build homes that can withstand the effect of the hurricane and ensure families are safe.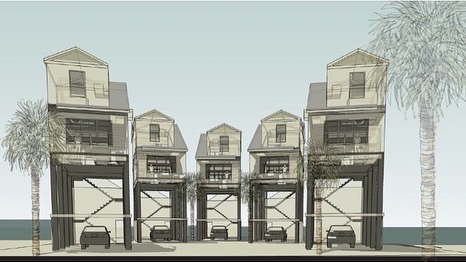 For further information about the hurricane-resistant homes project and other initiatives from HK Ascensions, visit – https://hkascensions.com/. HK Ascensions Inc. can also be found across social media, including Instagram and LinkedIn.
About HK Ascensions Inc.
HK Ascensions Inc. was founded by Kristopher Harris, a serial entrepreneur and community development advocate, to provide individuals and businesses the opportunity to make their dreams a reality most efficiently and effectively. The real estate development and consulting company offers different categories of services, including business development, land use and development, housing, economic development and incentives, transportation, energy environment and sustainability.
Media Contact
Company Name: HK Ascensions Incorporated Florida United States
Email: Send Email
Phone: 813-714-7439
Country: United States
Website: hkascensions.com