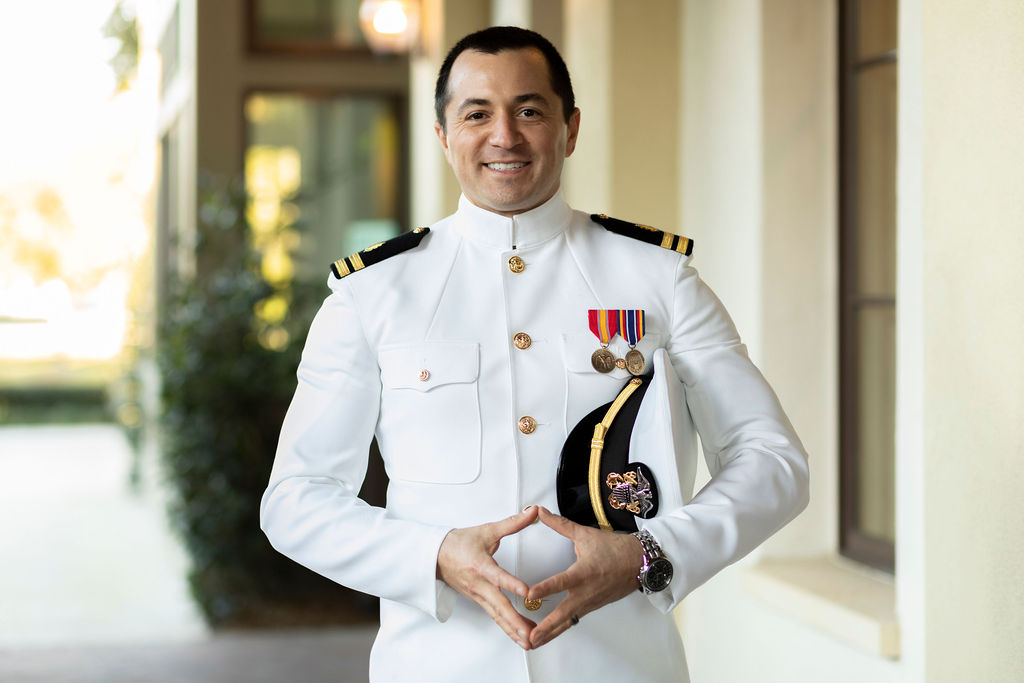 "Jason A. Duprat, MBA, MSA, APRN, CRNA, former U.S. Navy Officer, and founder of the Healthcare Entrepreneur Academy,"
Veterans in Residence, a partnership of WeWork and Bunker Labs, is an incubator and leadership program that provides entrepreneurial community, business connections, and coworking space to help military veterans and military family member entrepreneurs launch and scale their businesses.
Jason A. Duprat, MBA, MSA, APRN, CRNA, former U.S. Navy Officer, and founder of the Healthcare Entrepreneur Academy, has been selected to be part of an exclusive group of veteran and military family entrepreneurs to form a local or virtual cohort, together forming a national cohort of 200+ businesses across the country. The Veterans in Residence commit to the success of their individual mission and commit to the success of the cohort.
Veterans in Residence meet weekly either as a local cohort or as a part of National Masterclass programming. WeWork and Bunker Labs provide ongoing business strategy support and connections, and select access to press and marketing opportunities, private leadership events, and introductions to potential investors and corporate partners, and resources.
WeWork provides members with space, community, and services through physical and virtual offerings. As of January 2022, WeWork has over 800 locations worldwide, with nearly 800,000 memberships, including global enterprises. WeWork is committed to providing members around the world with a better day at work for less. Bunker Labs is a national nonprofit organization, built by military veteran entrepreneurs to empower the military-connected community to start and grow businesses.
Through local chapters organized in cities across the U.S., Bunker Labs provides programming, connections, events, and thriving local networks to help the military-connected community succeed and thrive as entrepreneurs and innovators. The Bunker Labs' mission is to ensure the military-connected community has the network, tools, and opportunities they need to start successful ventures. The Bunker Labs Theory of Change is to close the ecosystem access gap for the military-connected community.
Media Contact
Company Name: Otter PR
Contact Person: Dave Purdy
Email: Send Email
Phone: 18006486854
Address:100 E Pine St Suite 110
City: Orlando
State: FL
Country: United States
Website: www.OtterPR.com