AI Smart Drive is heralding a new day in the car rental industry, allowing self-driving cars to be fully integrated into existing car rental services.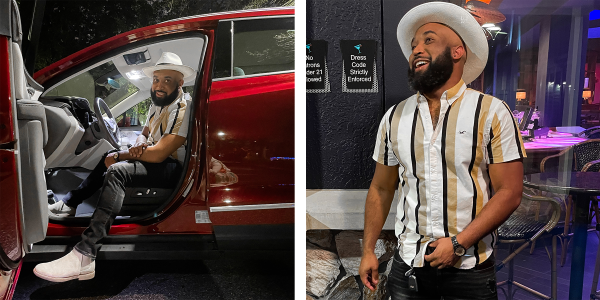 The car rental industry has grown to a multimillion-dollar industry. Revenue generation in the industry is projected to reach US$83,022m by the end of 2022. It is expected that the revenue generation will continue to show an annual growth rate (CAGR 2022-2026) of 8.22%, resulting in a projected market volume of US$113,893m by 2026. With the growing interest in the car rentals industry, Hugh Chambers, also known as The Growr, and Dre Ennis, a Jamaican entrepreneur, are moving in a direction that many have not considered – producing self-driving cars for rentals.
Self-driving cars, also known as driverless cars or autonomous vehicles, are a unique technological advancement. They are cars that sense their environment and move safely with little or no human input. Furthermore, they combine a variety of sensors to perceive their surroundings, such as thermographic cameras, radar, lidar, sonar, GPS, odometry, and inertial measurement units. Currently, Tesla's autopilot has tried to mimic the self-driving car technology, but the AI Smart Drive idea is to provide entirely self-driving vehicles.
Speaking ahead of the launch of AI Smart Drive, Hugh Chambers had this to say, "I have tested the waters for myself, analyzed the benefits, and the drawbacks of the industry. Now, I am aspiring to apply what I believe to be the right solution to address some of these drawbacks. Our plan is to ease travel woes for our clients. Gone are the days when you had to hustle and bustle to rent a car. Gone are the days when you had to leave your house and go through all the tedious processes to acquire a rental vehicle. We want to eliminate all those inconveniences, making it as easy and as technologically possible as we can for someone to rent a vehicle without having to go pick up or drop off cars themselves."
Together with Dre Ennis, Hugh Chambers believes AI Smart Drive will disrupt the car rentals industry, providing unparalleled comfort for people using car rental services. To make use of the self-driving rental cars by AI Smart Drive, clients will only have to order the service by choosing from an extensive fleet of options, a date, time, and location. The car, SUV, or truck will be delivered to the location they choose at the exact time they selected.
Every vehicle in the AI Smart Drive fleet will be engineered with advanced technology that allows them to be self-driven to the designated locations without any humans operating them. Furthermore, there will be no need for clients to drop off the vehicle, as the technology applied in the cars will execute this task on behalf of the client.
For more information, please visit www.thegrowr.com or www.aismartdrive.com or send an email to [email protected]
Media Contact
Company Name: Ai Smart Drive, The Growr
Contact Person: Hugh Chambers, Sandre Ennis
Email: Send Email
Phone: 4074341299
Country: United States
Website: https://thegrowr.com/