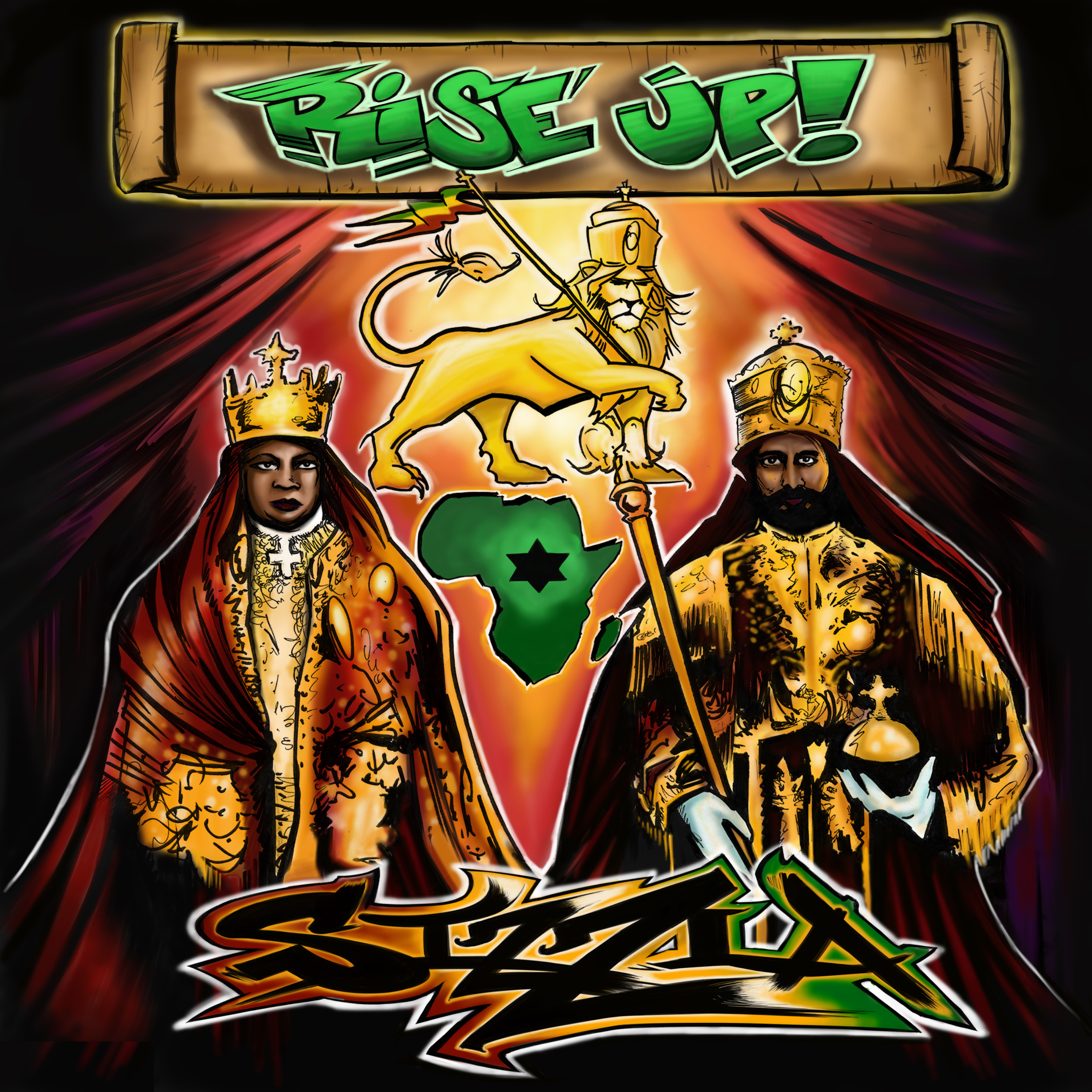 After the release of his well-received new single We Pray, Sizzla's hardcore fans knew to expect more. But the 2019 Reggae Icon awardee, has officially scheduled the release of his sensational new album titled Rise Up, for July 22nd. The album which houses twelve amazing fresh new tracks from the musical genius is available for preorder now on all digital platforms. With the preorder of his new album, fans will also immediately have access to the lead single We Pray.
Sizzla is one of Jamaica's most unrivaled musical talents, producing classic albums like Black Woman and Child, Praise Ye Jah, Good Ways and much more. Ever since the release of his debut album Burning up, Sizzla has always strived for and managed to achieve a higher level of quality and success with each effort. That work ethic has only increased over the years as recognition for the irreplaceable contributions to music has increased. From as early as 1998, he's been awarded such honors as; Best International Reggae Artist of the Year by the MOBO Awards, A Grammy nomination for his 2014 album The Messiah and more. His latest album On A High, boasted a similar twelve tracks with several hits such as Business, Crown On Your Head, System, and Be Careful.
Now the musical Icon is back with another body of work. Rise Up is perhaps his best body of work yet, with a sample of all musical styles Collins is known for. From Reggae to hardcore Dancehall and even Hip Hop, Sizzla manages to be as innovative and fun loving as he famous for. Despite his outpouring of passion and intense artistry, the thoughtful, lyrical, and message-oriented aspect of his music that only comes from a veteran's control and wisdom.
Tracks like the titular Rise Up which sets the mood of upliftment, When It's Gonna Stop that is a scathing commentary of modern society, Or Jamaica No Problem the bittersweet anthem, Sizzla reminds us that his genius is unparalleled. Crush On You provides a strong argument for the artist's versatility, meanwhile Hard Ears is reminiscent of the social responsibility he displays on classics like Take Myself Away. This new album rounds off nicely at twelve tracks, all produced in house by Sizzla and Kalonji Music Productions. It is the latest addition to the saga that is Sizzla's massive, hit-filled discography. Rise Up is available for preorder now!
Media Contact
Company Name: Destine Media
Contact Person: Ronnie Tomlinson
Email: Send Email
Phone: 3474978874
Country: United States
Website: www.destinemediapr.com