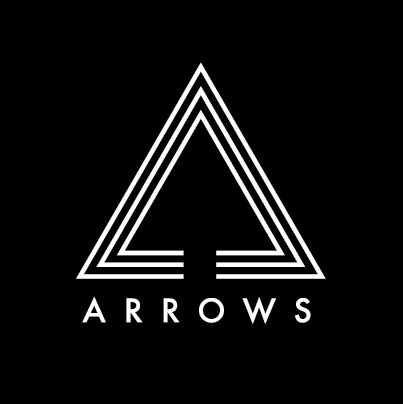 Mumbai-based independent music project Arrows, the brainchild of musician and music journalist David Britto, is all set to release its fourth single "Hello Cheater" on Friday, May 13th, 2022.
The in-your-face garage rock song is written from the perspective of one's conscience addressing them after committing to an affair away from their significant other. For this song, Arrows tapped Mumbai-based punk/rock/pop band The Lightyears Explode to collaborate with on.
Sharing more about this release, David Britto said, "I wrote 'Hello Cheater' after being put in an uncomfortable situation by a person I cared for. Although it's taken years to heal the scars, this song was a way to cope with it and come out on the other side stronger than before."
On working with The Lightyears Explode, David Britto said, "I've been a fan of The Lightyears Explode for 10 years, the guys are heroes of mine. So, when they agreed to work on this song with me I was ecstatic, really honored that they said yes. Working with them was a breeze and they definitely helped capture the sound and feel of the song, I'd totally work with them again in a heartbeat."
"Hello Cheater" includes a fiery guitar riff, plenty of grit, The Lightyears Explode's power-packed sound as well as steely vocals, making it a fierce and punchy track. A music video that captures the essence of the song will also be out a couple of days after the track goes live as well as merch in the form of T-shirts will also be sold to help support this release.
You can use the private link below to hear the song:Click here to listen to "Hello Cheater."
You can use the private link below to watch the music video:
Click here to watch the music video for "Hello Cheater" which releases on May 16th, 2022.
Audio Credits:
Written and Composed by David Britto; Performed by The Lightyears Explode; Produced, Guitars and Vocals by Saurabh Roy; Bass by Shalom Benjamin; Mixed and Mastered by Jason D'Souza; Artwork by Anshul Bhansali; Photographs by Ronit Sarkar
Music Video Credits:
Director: Blake D'Silva; Cinematographer: Aaron Steve Pereira; Starring: Christina Lobo, Aniruddh Shenoy and Kirsten Varela; Set Operations: Danielle Pereira; Location Courtesy: Nirmika Singh
More about Arrows:
David Britto began his collaborative project Arrows in 2018 after playing bass for Bombay blues-rockers The Tripp and performing extensively at clubs across India as well as music festivals such as Bacardi NH7 Weekender and Sula Fest. While with the band, they released an EP called 'Superhuman' in 2016. Thereafter began David's solo work as Arrows where he invites guest vocalists to feature on his songs. As Arrows, he began releasing music in 2019 and has collaborated with artists such as Vernon Noronha, Siddharth Basrur and Raghav Meattle. When David is not composing or performing, he writes about and on the indie music scene for Rolling Stone India. He also runs a successful podcast series called My First Record.
Click here to listen to previously released music by Arrows.
For additional information:
Schubert – 9819792973 | [email protected] | [email protected]
Facebook @arrowsmusic | Instagram @dave_arrows | Twitter @davearrowsmusic | YouTube Arrows
Media Contact
Company Name: UPSCALE PR
Contact Person: Lesley Logan
Email: Send Email
Phone: 2107530943
City: Denver
State: CO
Country: United States
Website: https://upscalepr.com/