Cheetah Moving DFW, the renowned Movers in the area has now expanded its services across the Dallas region to benefit a wider clientele.
The family-owned and operated company based out of Lewisville, TX, has become the go-to name for packing and moving solutions for people in the area. With years of experience in the field, Cheetah Moving Lewisville, Texas, has served more than 1000 customers exceeding their expectations. Their sterling customer reviews are a testament to the quality of services the company has come to be known to provide.
Cheetah Moving DFW can deliver on the promise of quality and customer satisfaction because it takes time and effort to know what they are looking for. With its years of experience in the field, it understands that no two moves are identical. Its friendly and well-trained customer support team considers clients' needs, answers their queries, and offers the best solutions suited to their requirements and budgets.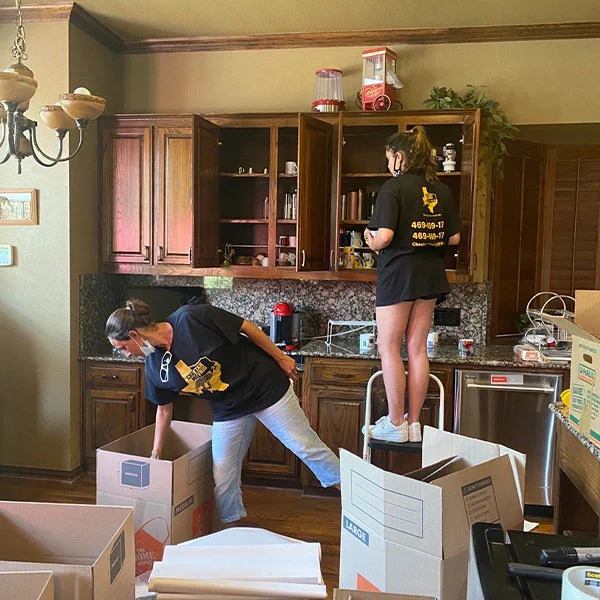 That's how one of the leading Moving Companies in the area has received the highest customer referrals. It's interesting to note that Cheetah Moving DFW is fully licensed and insured while all its team members are background-checked and vetted. The trained and professional crew working with the company is also friendly and takes care of clients' belongings like their own.
Those looking for Moving Companies in Carrollton, Texas will also be pleased to note that the company offers on-time and guaranteed delivery. Thus they can rest assured that their precious belongings are delivered to their destination on time and without any hassle. The professionals working with the company will handle all packing and moving tasks without causing any inconvenience to clients.
Clients can also benefit from the custom moving experience Cheetah Moving DFW is known to provide them. Moreover, the company is a one-stop service for their varied packing and moving needs. Clients can opt for local or long-distance moving solutions if they want to. The company has the experience to handle residential and commercial moves, without any hassle.
In fact, with years of experience behind them, the Movers can take care of specialty moves with effortless ease too. From moving safes to pianos, its professionals are up to any task, big or small. Cheetah Moving DFW is also known for its packing and unpacking services, which clients can choose based on their needs. Thus it has become the go-to destination for customers, and now by expanding its services across the Dallas region it is set to meet their growing demands.
Those interested can simply reach out online, get a free estimate, and take the first step towards safe and secure moves for their homes and offices.
About Cheetah Moving DFW
The family-owned and operated moving company has years of experience in the field and has served more than 1000 customers becoming the name they can trust thanks to its top-quality services and impeccable customer support.
###
Media Contact
Cheetah Moving DFW
Address: 1410 Prairie Lake Ct, Lewisville, Texas, 75010
Phone: 469-669-1796
URL: https://cheetahmovingdfw.com/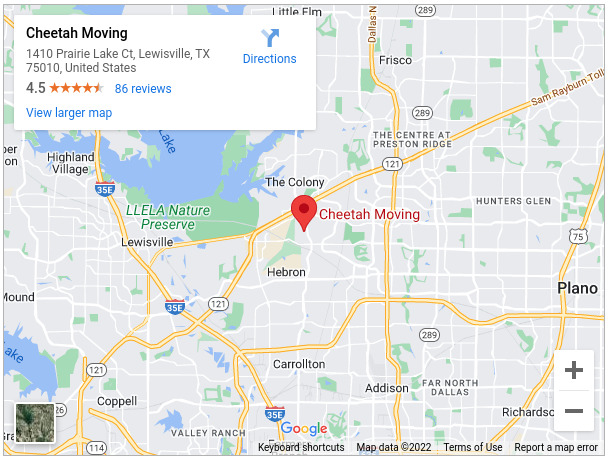 newsroom: news.38digitalmarket.com
Release ID: 337313