Recent release "Traps of Treasure" from Covenant Books author Louis Scherschel is a compelling read detailing ways retail investors are often taken advantage of in an effort to arm readers with knowledge and guide them to make equitable financial investments.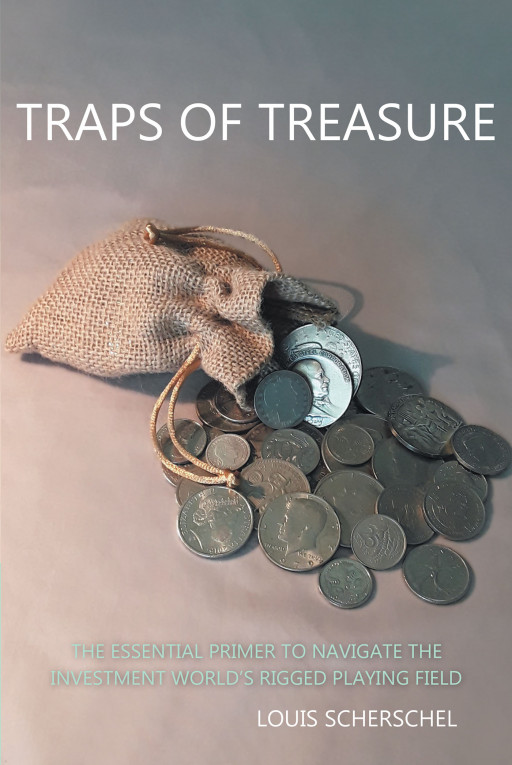 SLEEPY HOLLOW, Ill. – January 18, 2022 – (Newswire.com)

Louis Scherschel, a talented author, has completed his new book, "Traps of Treasure": an engaging guide to financial stability.
Scherschel shares, "Traps of Treasure delves deep into the various ways financial industry players evade their moral obligation to fully disclose relevant information. By shining a light on many of these tactics, the book helps general retail investors make well-educated decisions for their future while investing. With the daily grind of life, it's no wonder it's so easy for major institutions and unscrupulous players of the financial industry to take advantage of retirees or investors. Jobs, school, medical emergencies, vacations, and caring for family members consume investors' time as they try to build a sustainable quality of life for themselves. Most people do not have the time in their daily lives to investigate with a fine-tooth comb the sleight of hand and immoral maneuvering that occurs as investors entrust their hard-earned money to a financial advisor or investment firm.
"Traps of Treasure enlightens readers by guiding them through the pitfalls they might encounter along their path to a peaceful retirement and high quality of life. You may be a novice looking to establish your first savings account. Perhaps you are an experienced investor wondering why you have not made the progress you hoped to achieve when you started investing. The contents of this book may help uncover ways to protect you from the proverbial pool of sharks in the investment world. 
"Topics covered in this book include lesser-known operations in the back offices of large investment firms, media manipulation methods of retail investors, regulatory impediments to successful retail investing, and different structures of investment companies, to name a few. Traps of Treasure gives readers useful insight to detect and avoid the snares laid and evasive maneuvers used by the industry's less ethical members. With the help of an industry insider's firsthand experience, a retail investor might have a better opportunity to lay the foundation of a successful investment strategy."
Published by Covenant Books of Murrells Inlet, South Carolina, Louis Scherschel's new book empowers readers and investors with knowledge so that they will not only avoid being taken advantage of but create a secure financial future.
Readers can purchase "Traps of Treasure" at bookstores everywhere, or online at the Apple iTunes Store, Amazon or Barnes & Noble.
Covenant Books is an international Christian owned and operated publishing house based in Murrells Inlet, South Carolina. Covenant Books specializes in all genres of work which appeal to the Christian market. For additional information or media inquiries, contact Covenant Books at 843-507-8373.   
Press Release Service
by
Newswire.com
Original Source:

Author Louis Scherschel's New Book, 'Traps of Treasure', is a Self-Enrichment Anthology to Empower Investors to Make Smart Choices