Sue Phillips, Scentrepreneur®, Writer, Public Speaker, Published Author, Expert in Fragrance, Perfume, Cosmetics & Personal Care, Owner & Founder of Scenterprises Inc., was recently selected as Top Fragrance & Marketing Expert of the Year for 2021 by the International Association of Top Professionals (IAOTP)
(PRUnderground) December 17th, 2020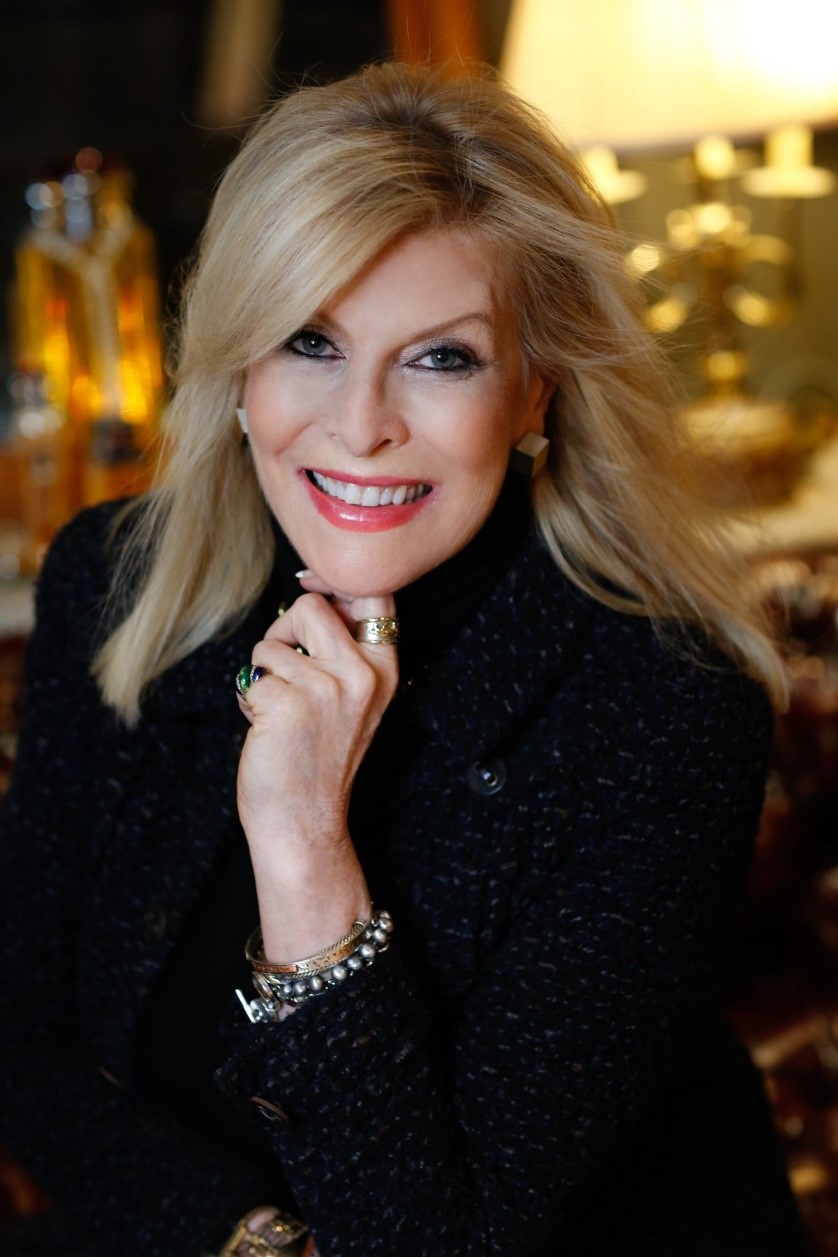 Sue Phillips, Scentrepreneur®, Writer, Public Speaker, Published Author, Expert in Fragrance, Perfume, Cosmetics & Personal Care, Owner & Founder of Scenterprises Inc., was recently selected as Top Fragrance & Marketing Expert of the Year for 2021 by the International Association of Top Professionals (IAOTP) for her outstanding leadership, dedication and commitment to the industry.
While inclusion with the International Association of Top Professionals is an honor in itself, only a few members in each discipline are chosen for this distinction. These special honorees are distinguished based on their professional accomplishments, academic achievements, leadership abilities, longevity in the field, other affiliations and contributions to their communities. All honorees are invited to attend the IAOTP's annual award gala at the end of this year for a night to honor their achievements. www.iaotp.com/award-gala
With over 35 years of professional experience in the Cosmetic and Fragrance Industry, Sue has certainly proven herself as an accomplished professional and expert in the field. She is a dynamic results-driven leader who has demonstrated success in every position she has ever held. Currently, Sue is the Founder and CEO of Scenterprises Inc. Her most recent career venture SUE PHILLIPS FRAGRANCE, formerly THE SCENTARIUM, launched in August of this year and is New York's first Custom Perfumery.
Prior to serving in her current roles, Sue held executive positions as a business leader within Fragrance and also as a Marketing expert for companies such as Elizabeth Arden, Lancôme Fragrances, Tiffany & Co., where Sue developed and launched the first TIFFANY perfume globally as Executive VP; and with Royal Brands, Burberry Fragrances, the Lancaster division of Coty US, Inc., Trish McEvoy Ltd., Avon, Diane Von Furstenberg, Oilily Brands, and Men's Grooming Collection, Programme Homme.
Ms. Phillips' areas of expertise incorporate a diverse number of impressive skills and industry knowledge. Some of which include New Business Development, Marketing Strategy, Consumer Products, Merchandising, Creative Direction, Sales, Brand Development, Personal Care, Retail, International Business, Team Building Programs, Custom Fragrance, Expert Witness Services, Wholesale, Product Innovation, Trade Show Experience, Creative Writing, Public Speaking, Celebrity Branding and Luxury Goods.
As a Scentrepreneur®, Sue offers custom-tailored programs on leadership, innovation and branding. Motivating and inspiring are some of the best words to describe Sue's business approach. She creates a positive environment, builds confidence and harnesses individual strengths. Ms. Phillips is also available for Marketing and Branding Consultations and she is frequently retained as an "Expert Witness" for legal disputes, distribution, trademark and copyright infringements.
Before embarking on her professional career path, Sue was raised in South Africa and embarked on a singing and acting career and earned a Bachelor's Degree of Arts in Speech and Drama & English from The University of Cape Town; and rounded out her business acumen in Legal Theory and Finance from the University of South Africa, as well as French and Economics. Sue eventually relocated to the United States and immediately pursued her career in the Fragrance and Cosmetic Industry.
Throughout her illustrious career, Sue has received awards, accolades and has been recognized worldwide for her dedication to her profession.This year she is being considered for an exclusive Front Cover Feature and 2 page article spread in TIP (Top Industry Professional) Magazine and also for the Empowered Woman of the Year Award given by the International Association of Top Professionals (IAOTP). For 2021 she will be considered for the prestigious Lifetime Achievement Award from IAOTP. In previous years, she was presented with the Enterprising Women of the Year Award (2019); the Tribeca Small Business of the Year Award (2018) and Ms. Phillips was honored as a Rising Star Beauty Entrepreneur Finalist by the Fashion Group International, nominated among Martha Stewart's American Made and featured on Oprah Winfrey's The "O" List, all proving her uniqueness and business leadership qualities.
Aside from her successful career, Sue is a sought-after author who provides her knowledge regarding fragrance trends for industry publications and blogs. Her first book, "The Power of Perfume" will be available this year for purchase. Over the course of her professional career, Sue has also taught courses as an Adjunct Professor of Fragrance at LIM College and for the Fashion Institute of Technology.
Sue belongs to the many prestigious industry organizations such as the ISES International Special Events Society, CEW Cosmetic Executive Women, the Fragrance Foundation and FGI Fashion Group International. All helping her to maintain awareness within her field.
Looking back, Sue attributes her love of fragrance to her Mother's lingering perfume scent; and to her success and her perseverance to her philosophy "never give up" and industry mentors with whom she has collaborated, and her passion for helping individuals with their personal branding and business growth. When not working, she enjoys spending time with her family and traveling to see her daughter Romy Alexandra – a Peace Corps Volunteer and Fullbright scholar who is changing the world, while Sue is making it smell wonderful!
For the future, Sue will continue providing her consulting knowledge to her clientele and guaranteeing an innovative, fresh and authentic custom fragrance experience.
For more information on Sue Phillips please visit: www.scenterprises.com and www.suephillips.com
About IAOTP
The International Association of Top Professionals (IAOTP) is an international boutique networking organization that handpicks the world's finest, most prestigious top professionals from different industries.  These top professionals are given an opportunity to collaborate, share their ideas, be keynote speakers, and to help influence others in their fields. This organization is not a membership that anyone can join.  You have to be asked by the President or be nominated by a distinguished honorary member after a brief interview.
IAOTP's experts have given thousands of top prestigious professionals around the world, the recognition and credibility that they deserve and have helped in building their branding empires.  IAOTP prides itself to be a one of a kind boutique networking organization that hand picks only the best of the best and creates a networking platform that connects and brings these top professionals to one place.
For More information on IAOTP please visit:   www.iaotp.com
The post Sue Phillips selected as Top Fragrance & Marketing Expert of the Year by IAOTP first appeared on PRUnderground.
Original Press Release.