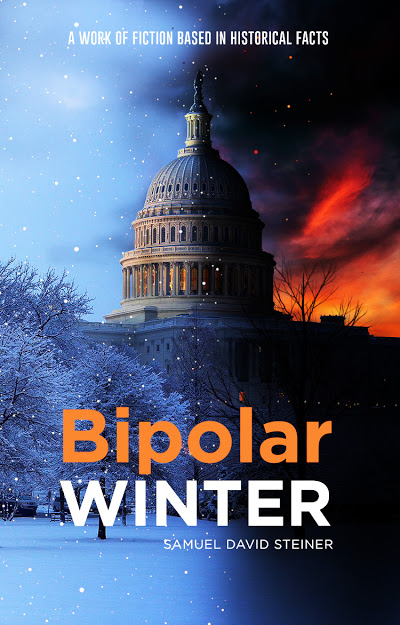 ""Bipolar Winter" was released on Amazon July 2, 2020 and is available for purchase. The novel is based off historical facts and is a must-read."
For author Samuel David Steiner, writing "Bipolar Winter," a fiction novel based on historical facts, crosses boundaries and looks into the history of Christianity. After an intensive time researching Christianity, Steiner weighs in on the historical significance and findings.
New Orleans, LA, USA – July 24, 2020 – Samuel David Steiner, author of "Bipolar Winter," has always been intrigued by history and has done extensive research in the area of religion. "Bipolar Winter" was released on Amazon July 2, 2020. Steiner says, "I wrote the book to share possible explanations for various events in the history of Christianity. As you read my novel, you may have questions about the historical content. I provide supporting information so you can make your own conclusions."
Steiner was raised in the heart of the Seventh-day Adventist Church and culture. From early childhood, he became aware that the current church was not teaching what the founders of the church had taught for over sixty years heightening his concern that the church was indoctrinating children with the teaching that one day soon, the United States government would deny worship on Sunday instead of Saturday. Steiner says, "I decided to make my stance and put my knowledge into a fiction book to entertain and raise awareness."
ABOUT THE BOOK "Bipolar Winter"
Historian Aldo Lombardi is a recent graduate of the Pontifical Gregorian University summoned to appear before Pope Benedict. Allison Gillespie is an investigator whose assignment leads her to Aldo and a 500-year-old secret whose discovery may unravel the very fabric of the Christian faith. The pair must uncover the truth behind the secret and reveal what the leaders of the modern Seventh-day Adventist Church know that could destroy the Catholic Church. It's a race against time to discover the truth before hundreds of millions of followers are thrown into chaos — and before a rogue sect unleashes a global cataclysm to fulfill its founder's doomsday prophecy.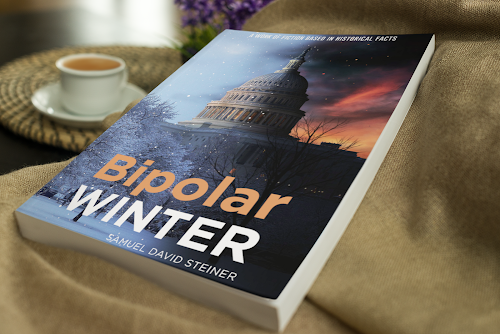 Book Details
Paperback: 284 pages
Publisher: Tablo Pty Ltd (July 3, 2020)
Language: English
ISBN-10: 1649691106
ISBN-13: 978-1649691101
Product Dimensions: 5.5 x 0.6 x 8.5 inches
REVIEWS
"Steiner pulls the reader in from the jump and doesn't let go. Volume Two can't get here soon enough!"
"Bipolar WINTER takes the reader on a wild ride through 500 years of Church history with action, suspense, and a compelling storyline that begs the question: What is real and what is fiction?"
"Bipolar WINTER is recommended reading for anyone who enjoys historical fiction and good thrill ride."
"Steiner's debut novel weaves together history, controversy, and suspense with an unlikely hero and a more than a few diabolical characters."
About Samuel David Steiner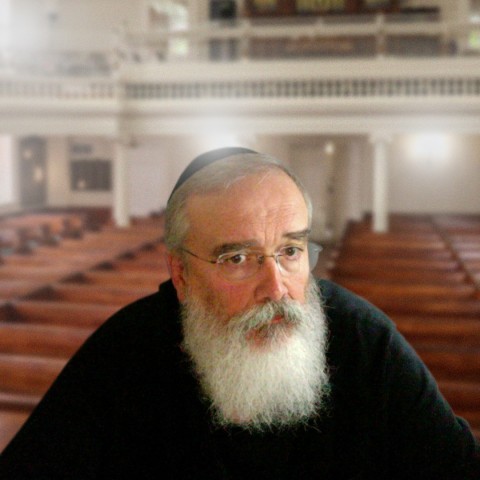 Samuel David Steiner was raised as a Seventh-day Adventist (SDA). His remained faithful to the church's teachings their whole life. His father, a church pastor who later became a church administrator, was a loving man devoted to his family, and his gracious mother likewise loved her children deeply. When Steiner left the Seventh-day Adventist Church, he embraced his mother's Jewish roots and found his home in the ancient faith. He just released his new novel, "Bipolar Winter," which is a work of fiction based on facts.
For more information, interviews, public appearances, or book signings, contact Steiner through his website www.BipolarWinter.com
Media Contact
Company Name: Absolute Author Publishing House
Contact Person: Dr. Melissa Caudle
Email: Send Email
Phone: 504.467.7100
Address:1123 Williams Blvd
City: Kenner
State: LA
Country: United States
Website: www.absoluteauthor.com