Trying to be on top during these hard pandemic days Russian Fashion Council found its way out. For 2 days – from 10 to 11, June 2020 – Russian Fashion Council is going to present a hybrid online fashion project, combining real-time fashion shows with all-new digital collection presentations called Global Talents Digital.
(PRUnderground) June 14th, 2020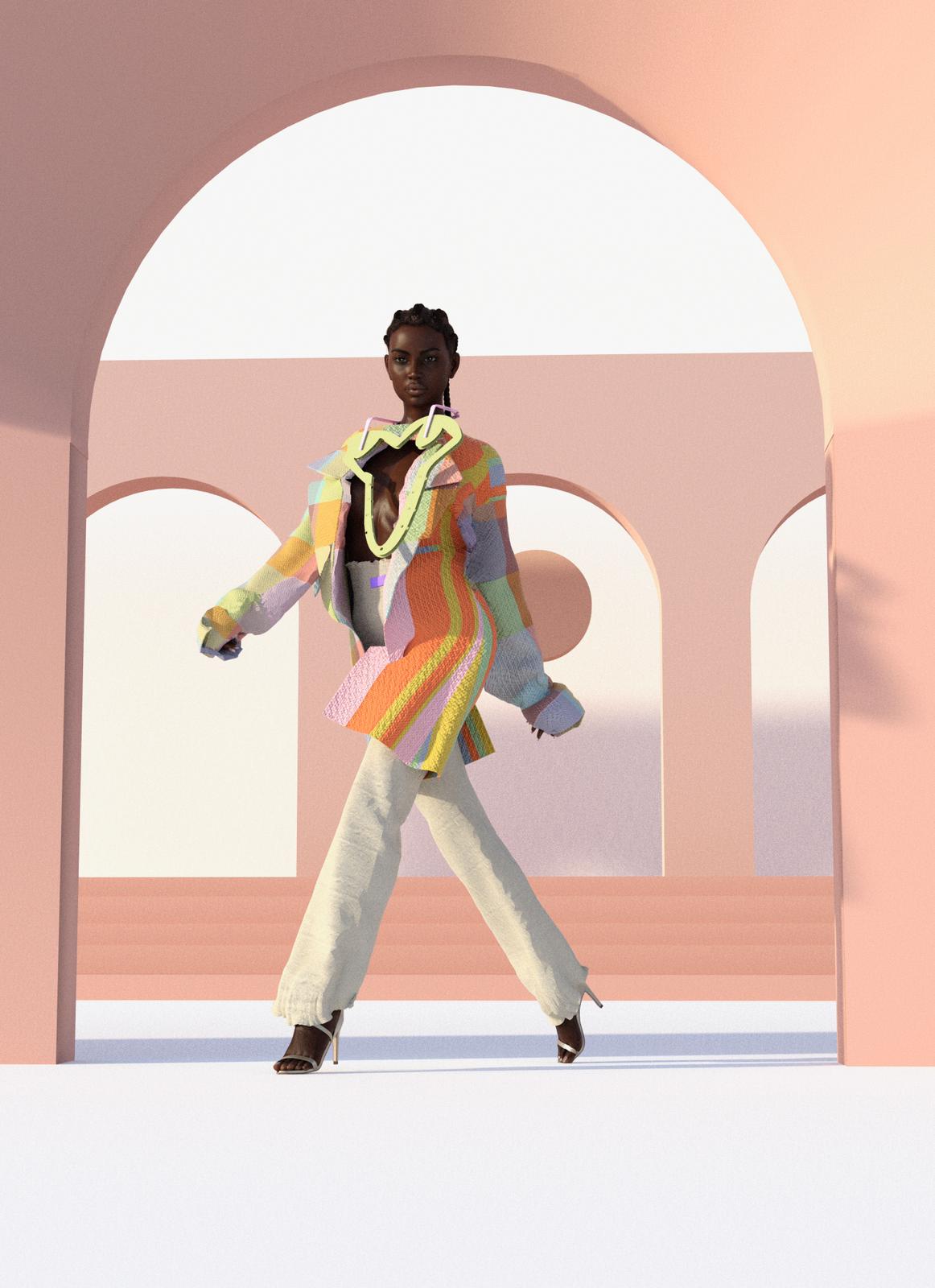 More than 50 designers and virtual artists, 20 countries and 2 days of a tight schedule – these are only approximate numbers of the event held by Russian Fashion Council. New collections will be presented in a totally different format – some designers show their special video presentations, while others showcase interactive collections which utilize Augmented Reality technology. It's going to be really unique as fashion will collide with modern art and 3D artists will show a selection of their best works as part of the Global Talents Digital event.
You even do not have to go out and take any means of transport. Just go online and you will get a perfect opportunity to watch every single show as it unfolds through fashionweekonline.com (USA),  fashiontv.com (France), elle.pt (Portugal), lofficielbaltics.com (Latvia), lofficiel.lt (Lithuania), glamour.hu (Hungary), schonmagazine.com (UK), fuckingyoung.es (Spain), showroomromeo.com (France), purplehazemag.com (Germany), MEGOGO streaming service (Russia), through the VK social network, as well as via over 100 fashion websites from all over the world.
As the president of Russia Fashion Council and Mercedes-Benz Fashion Week Russia admits, they are trying to adapt to a constantly changing reality that's why the hybrid online event was created by a professional team. "The main principle of the new project is our willingness to combine real-life shows with virtual presentations, as well as our decision to leave behind the seasonal concept, as well as the regional boundaries that usually limit a fashion week" says Alexander Shumsky. Emphasizing the influence of a global lockdown Alexander acknowledges that Global Talents Digital is the first but essential step to changing fashion world in general and to the changing of its approach to fashion weeks in particular.
As already mentioned above among participants you'll find more than 50 new uprising names. One of them is a Peruvian brand ANNAISS YUCRA, which presents their collaboration with the French virtual influencer Ivaany. Still don't believe that virtual models will replace the real ones soon? Just wait and see – during Global Talents Digital lots of digital models will show their collaborations with different famous brands. To prove a point we just say that Be.Li.Ve. brand and the virtual models from the Australian agency Klubb Visuals. And that's not a complete list of the collaborations seen during the online event. Not to mention the fact that South-African virtual model Kim Zulu will show her own virtual collection. Sounds impressive?
Still do not believe that the future belongs to the world of digital? Then join the live stream of Global Talents Digital and see everything with your own eyes. You won't be disappointed for sure – we promise that.
About Fashion Emergency Magazine
Original Press Release.