iPod Mini Maxed out with CF Card, Gives New Life
iPod Mini's life extended by CompactFlash Memory Cards instead of Microdrive built in inside the iPod.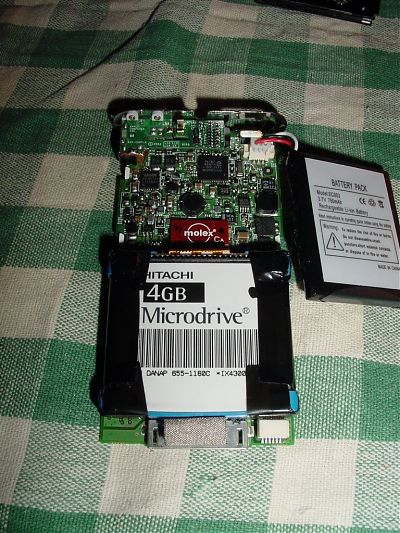 After: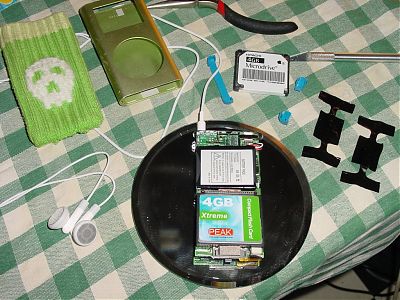 Another great advantage is not only you can use CompactFlash Cards but also higher memory CompactFlash Cards (upto 137GB memory is available right now). If you have one of those iPod Mini and good with a few tech tools and screwdrivers, you can accomplish this task. The step by step instructions are given in
this link
. I wonder whether this method can be adopted for other iPods. If you are familiar with the hardware please leave a comment.
iPod Mini has been discontinued by Apple and replaced with newer models. But there are still many iPod Mini owners. The main problem with iPod Mini is the battery issue and themicrodrive that is used inside dies quickly. The batteries are very hard to find also in the market. Mark Hoekstra solves this problem with a flash card modification in iPod Mini, will keep it going for a long time. Mark Hoekstra replaces the original Microdrive with a 4GB CompactFlash Card, that will keep the iPod Mini going forever. After replacing the hardware, he was able to demonstrate this new iPod mod working effectively with either a quick restore with Apple's firmware or Podzilla's software. Before: