Polyteck's Yiannakis Polycarpou has today announced that work on phase three of the ground-breaking Charlotte Court development is underway after the completion of phases one and two.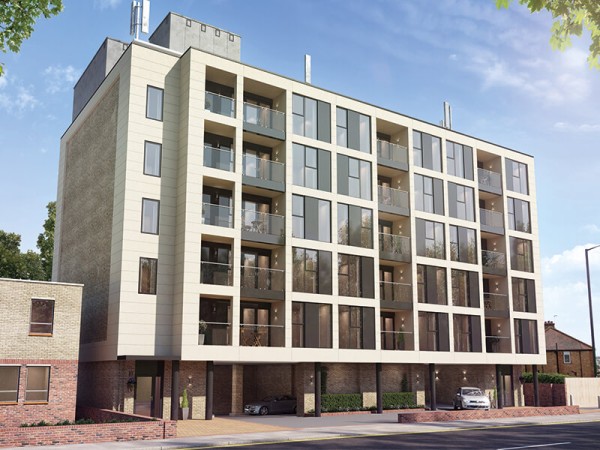 Charlotte Court was a 35,000 sq. ft. occupied office building. This site was purchased in March 2014 to manage the asset and gradually develop the site in phases.
The first phase consisted of vacating the offices, obtaining permits for 30 flats, and completing them by April 2016. This includes a cantilever front and rear facade being built to extend the space and create external balconies.
The ground floor and lower ground floor have now been redeveloped as a gym plus further parking facilities provided in Phase 2.
The third phase will include the development of four penthouses on the roof and the relocation of the cellphone mast. Phase 4 will entail the construction of a new rear extension, garages, and an additional eight flats.
Polyteck is a property services firm with offices in London, the United Arab Emirates, Qatar, and Bulgaria.
Father-son duo Costas and Yiannakis (John) Polycarpou founded Polyteck, which provides mechanical and electrical services to commercial, industrial, and high-end residential properties.
Local governments, landlords, facility managers, and consulting engineers are among our clients. Condition-based maintenance, IoT predictive maintenance, and energy management are some of the services available.
Polyteck Building Services Ltd's Chairman, Yiannakis Polycarpou, has over 45 years of experience in the industry.
He began his career as a humble Electrician in the 1970s, and 35 years later, he founded his first company. John has since gone on to become the chairman of several companies, one of which (Polyteck) has a turnover of £30 million. The company now has a fantastic client base and property portfolio, which it is extremely proud of and is the company's core foundation.
"We recently renovated the ground floor into a gym, which has now been leased and we are planning to construct a super-prime luxury penthouse on the roof. The gym operator is now fully operational, and the penthouse development will begin later this year and be completed in six months," Yiannakis Polycarpou said.
For more details, visit:
Website: https://www.polyteck.co.uk
Linkedin:
https://uk.linkedin.com/in/costaspolycarpou
https://uk.linkedin.com/in/john-polycarpou-8b645b108
About Yiannakis Polycarpou
Polyteck's Yiannakis Polycarpou announced updating the Charlotte Court scheme in East Barnet. Charlotte Court was a 35,000-square-foot occupied office building. This site was purchased in March 2014 to manage the asset and gradually develop the site.
Watch "Who is Polyteck?": https://www.youtube.com/watch?v=qHR20j48KTg
Media Contact
Company Name: Polyteck
Contact Person: Piers Zangana
Email: Send Email
Phone: 020 7481 0222
City: London
Country: United Kingdom
Website: www.polyteck.co.uk