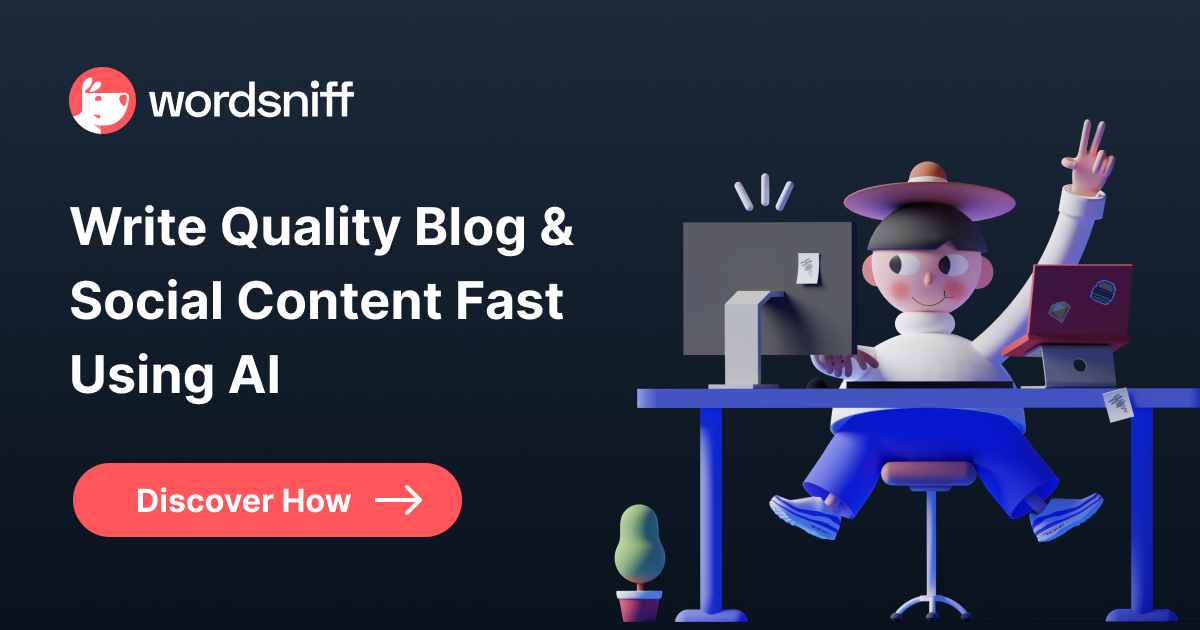 Groundbreaking article rewriter tool, Wordsniff, officially launches to help users generate natural, human-like content.
Wordsniff was recently launched into the market as the latest addition to the AI copywriting industry. The AI article writer was created to help users leverage an intelligent system to generate natural, human-like content for websites, blogs, ads, and other media, with features and functionalities that stand it out from contemporaries. Unlike other copywriters, Wordsniff allows you to get your articles proofread before you can publish them. You can speed up your content pipeline by getting 80% written by Wordsniff and 20% edited by humans. The platform allows you to generate blog articles of the length you define in seconds. All articles are keyword-rich and plagiarism-free.
There has been a steady increase in the demand for copywriting services over the years, as businesses look for captivating content to engage their target audience. A recent report on HubSpot stated that 47% of buyers view three to five pieces of content before engaging with a sales rep, with 82% of marketers actively using content marketing in 2021, up 70% from 2021. The figures show the power and imperativeness of copywriting to businesses in the 21st century. Unfortunately, getting quality and highly converting content can be a daunting task, especially in terms of the cost of hiring copywriters. However, Wordsniff seeks to change this narrative by making engaging content easily accessible using an article writing tool.
The AI copywriter has a user-friendly interface with the world's most advanced AI to suit the needs of digital marketers, SEO specialists, bloggers, content marketers, founders, and copywriters. The platform offers a wide range of features to help users generate blog articles, write market copy, landing page, and automate content on a daily, weekly, or monthly basis.
The AI copywriting platform helps you generate content faster and more effectively. Wordsniff is the first copywriter that combines the power of AI with human proofreaders. You can get your articles written by Wordsniff and then use our human proofreaders to edit and improve your content. The platform comes with short templates and built-in commands for quick writing, with the capability of generating up to 2,000 words in seconds. There is also a free plan that comes with limited credits allowing users to try out some functionality of the writing tool.
For more information about Wordsniff and how to leverage the features of the tool to generate quality content at lightning speed, visit – https://wordsniff.com.
Media Contact
Company Name: Wordsniff
Contact Person: Jason Williams
Email: Send Email
City: Wilmington
State: Delaware
Country: United States
Website: www.wordsniff.com