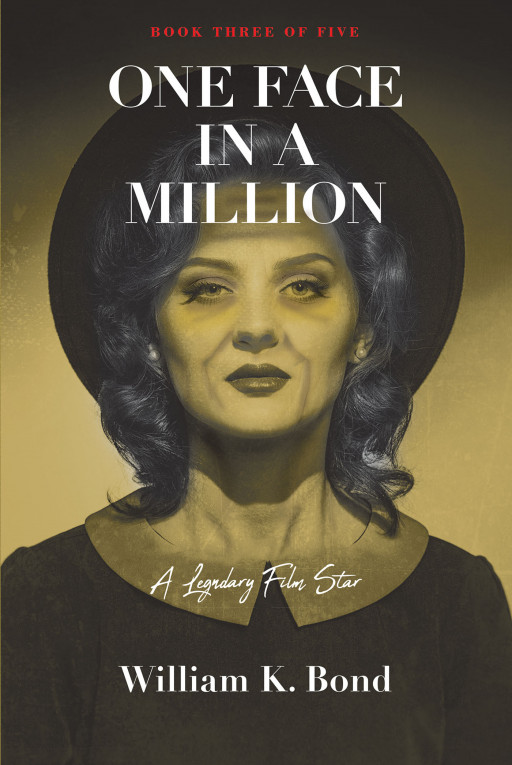 NEW YORK – October 1, 2021 – (Newswire.com)

Fulton Books author William K. Bond, a teacher for 34 years, a husband, and a foster parent to five fatherless boys, has completed his most recent book "One Face In A Million: A Legendary Film Star": an engaging read about the alluring dreams and goals of a young woman. These visions lead her to the ultimate test to find out whether the life she fantasized is a life worth living or of placidity.
Bond writes, "One Face in a Million is an entirely fictional story evolved over many years. The author began thinking about writing a story after he visited southern Africa in 1967, where his wife had been born and raised and was often called Mu Shangaaniana when she was young.
"He began to formulate a story about a young gal who had been raised on a mission station in Mozambique. She was anxious to leave Africa for America to have a more interesting life. A plot formed in his mind, and he envisioned a striking gal having a life that was quite amazing. She would travel and fall in love, meet notable people, and experience a lot of success. Would that prove to be satisfying for her? During the years that followed, William was privileged to travel to many places throughout the world, so his story evolved in a way that readers could share in some of his traveling experiences.
"His protagonist had to decide what was really important in her life. Her story takes place across the span of a few decades; therefore, the story eventually developed into a series of five books, which should be considered as one. Because the title is One Face in a Million, William knew her appearance would be of real interest. He looked at images of several notable actresses of the past, but the one that he preferred was of Merle Oberon. Perhaps it would be just as well for any reader to formulate their own ideas of what his characters would look like. Although this is a fictitious story, he hopes that it entertains those who choose to read it."
Published by Fulton Books, William K. Bond's book is his third book of five in this series. In this third book is a fascinating read of a novel that dwells on achieving dreams in life and what comes next after achieving it.
Readers who wish to experience this work can purchase "One Face In A Million: A Legendary Film Star" at bookstores everywhere, or online at the Apple iTunes Store, Amazon, Google Play or Barnes & Noble.
Please direct all media inquiries to Author Support via email at support@fultonbooks.com or via telephone at 877-210-0816.
Press Release Service
by
Newswire.com
Original Source:

William K. Bond's New Book 'One Face in a Million: A Legendary Film Star' Continues the Bewitching Story of a Young Woman as She Finds Her Own Unique Place in a Diverse World