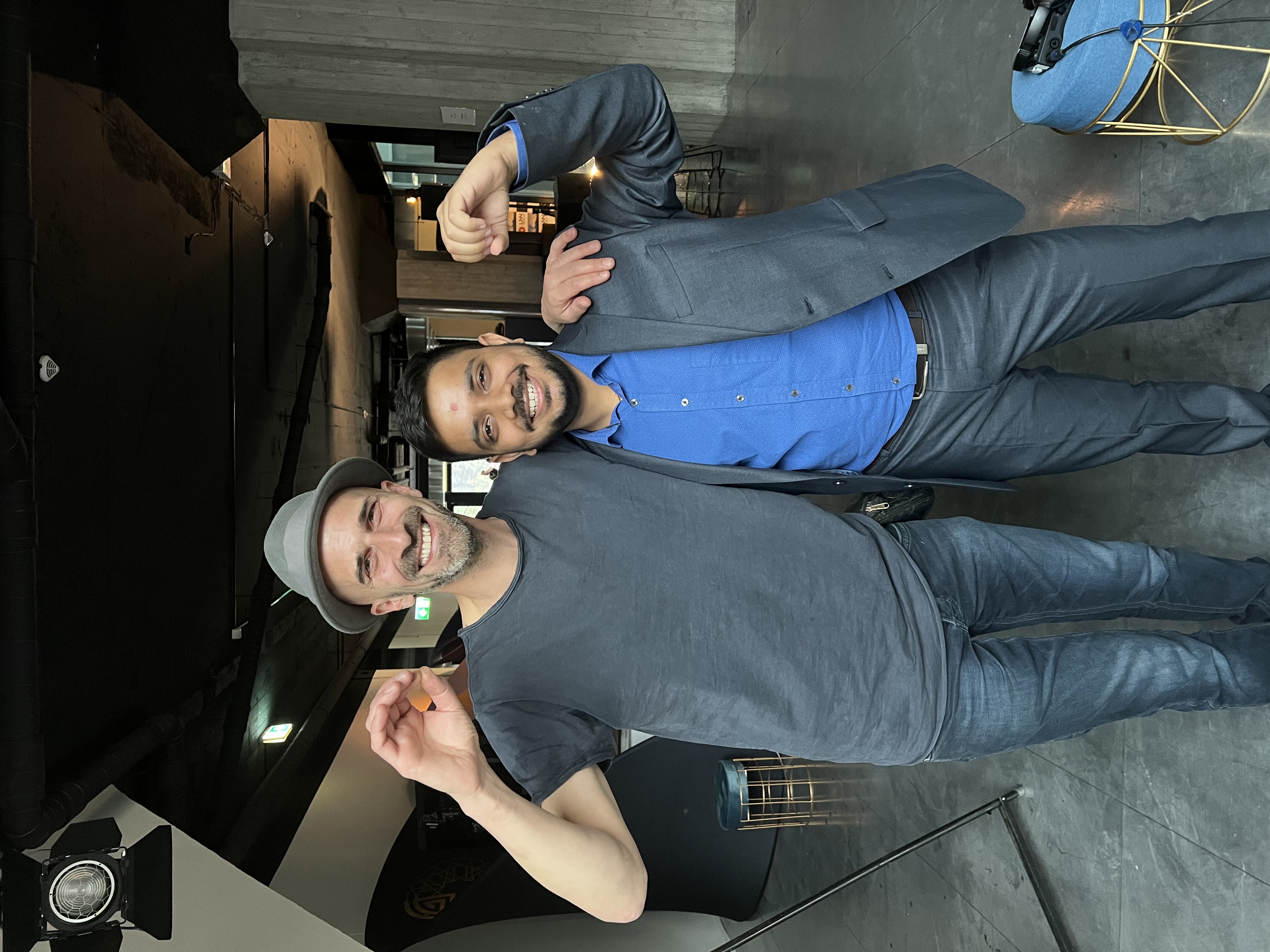 "Parth Patel, Founder of Growception with 12 times Guinness Book Of World record holder, Sam Sam Bubbleman."
As an enthusiast & business influencer, what makes me an influencing personality is my speech of influence with business ethics checking up on my skills at "The Summit", Lan Space at Davos, Switzerland.
"Making the Change in the best possible manner being at Davos Switzerland.
Parth Patel, founder of PBP Group and Growception at "The Summit," Lan Space at Davos, Switzerland, during the World Economic Forum's Annual meeting for 2022, is delighted to share my experience here. At the Summit, varied people from around the world with extensive visions and knowledge, and we had economic celebrities from around the world whom I had been interviewed. Extensive talks with these visionaries and business enthusiasts made being at "The Summit" at Lan Space in Davos, Switzerland, a massive success for his career and knowledge base.
Networking, networking, and networking are all we have been here at "The Summit 2022", Lan Space, in the beautiful city of Davos in Switzerland. This place gives a boom back to you with great people and great minds. Visions that scar away your doubts and help widen your horizons.
This Summit fills in varied people from all over the world, great visioners, businessmen, traders, youngpreneurs, and journalists. We have an end number of minds and their visions amalgamated here at "The Summit 2022". The varied versions of doing business have made me a complete enthusiast about knowing more about WHY they have that specific vision. Special recognition was made for the blockchain entrepreneurs, an extensive phase at "The Summit 2022."
The entities have left no stone unturned to make opportunities for each business, entrepreneurs, investors for the investments, new opportunities, and new captures and achievements. Being at The Summit and hosting people widened the horizons of my business measures and vision. With each discussion on the stage, the variations changed with people and oneself and the living we live. It's an honor meeting people with extreme knowledge and delegates with visions, and this buzzed up the most at The Summit 2022, Lan Space in Davos, Switzerland.
Media Contact
Company Name: Growception
Contact Person: Media at Growception
Email: Send Email
Phone: 4079547666
Address:450 S Orange Ave 3rd Floor
City: Orlando
State: FL
Country: United States
Website: www.growception.com