A leading pay per click management firm specializing in personal injury law accounts has launched a video campaign. It encourages companies to draw on greater expertise and oversight to adjust to trends that make it harder to access search query data.
(PRUnderground) May 14th, 2021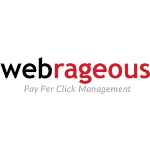 New search engine changes are obscuring search query data and cookie tracking, making precision targeting for pay per click ads more challenging. In light of these changes, Webrageous has launched a video campaign urging companies to be more vigilant than ever with PPC campaigns or risk diminishing returns.
Webrageous is a go-to firm for PPC management for personal injury attorneys. Their "niche" experience and expertise allow them to craft custom campaigns that create high conversions within the legal industry advertising space. With recent search engine changes obscuring information that advertisers previously relied on, Webrageous has launched a series of video ads. The ads encourage PPC advertisers to seek qualified help in navigating the changes.
"Our videos emphasize that just as people wouldn't trust important aspects of life — such as health and safety — to a novice, they shouldn't be winging it with PPC ads — especially in this climate," said David Chapman, Webrageous President.
Recent search engine changes are pushing advertisers to rely more on search engines' machine learning and data, review search query patterns (instead of individual search terms), and focus on contextual — rather than precision — targeting.
According to Chapman, all of this is going to require greater vigilance from an experienced Google Ads manager if law firms want to stand out from competitors.
"Pay per click advertising is going to look a whole lot different now, and it's going to require a lot more auditing and oversight to keep things on track," said Chapman. "This is coupled with the fact that there are simply a lot more pay per click ads — some of which can be attributed to companies rushing to capture a captive online audience during COVID. The bottom line is that advertisers are going to have to work smarter than ever to distinguish themselves."
Chapman founded Webrageous in 2001 and has given special emphasis over the years to legal accounts. He has helped attorneys ramp up their ROI in the areas of auto accident law, medical device liability, mass tort, and criminal and bankruptcy law. Rather than relying on fire-and-forget software programs, Webrageous pairs each client with a dedicated account manager, most of whom have been doing pay per click for over five years (a rarity in a high turnover industry).
To learn more about Webrageous or see its new video campaign touting the importance of niche expertise in PPC management, call 855-945-1596 or visit www.webrageous.com.
About Webrageous
Webrageous is a leading pay per click management firm in the United States. They are composed of PPC management specialists who take time to learn the needs of their clients. From there, they tailor a custom PPC plan for them.
The post Webrageous Video Campaign Urges Greater PPC Oversight Given New Search Engine Trends first appeared on PRUnderground.
Original Press Release.