The food delivery service, BYPPO, becomes an official partner with UF — a service run by students, for students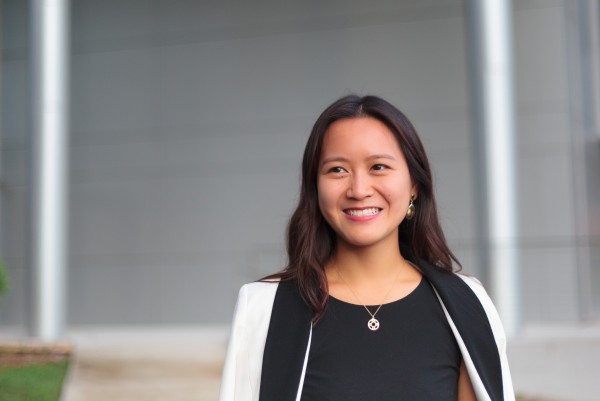 UF Alumn, CEO, and founder of BYPPO, Victoria Liu
Jan 19, 2022 – The University of Florida partnered with one of their own alumni, Victoria Liu, and her company BYPPO. The local-restaurant-focused food delivery platform has been in a beta testing phase with the university's dining services for the past four months, slowly adding the campus's 25 restaurants over three phases. During that time, BYPPO opened itself to student feedback to improve its systems, garnering over 200 responses during the beta period.
BYPPOCampus employs advanced mobile ordering, pickup, and delivery technology, and creates a localized dining experience that benefits students and the environment. Their peer-to-peer delivery service makes them unique, as they are the only delivery service on campus that permits students to deliver to other students. When students sign up to deliver with BYPPO, as a Delivery Hero, they can earn money or cash it in for an additional 10% more in credits to order food at any BYPPOCampus location.
Liu shares, "I am very much looking forward to seeing BYPPOCampus thrive this Spring at 25 plus food locations throughout the University of Florida campus."
By exclusively using energy-efficient scooters, public transportation, bikes, and walking to deliver food from on-campus locations, BYPPOCampus provides students with a safe and secure eco-friendly solution for food delivery. This enhances the student experience by not only giving guests more convenient options but also creating a green networking opportunity right in the heart of the campus community.
Emma Agnelli, a student of the university, shared their experience with the app, saying, "BYPPO is an awesome app that makes ordering food on campus so much more convenient!" While students have been enjoying their experience with BYPPO so far, it is likely to get better in the near future with more convenient technology.
The success of the program's launch is due to the close collaboration between Aramark, UF's official dining service department, and the team at BYPPO.
"Our team and the team at Gator Dining/Aramark worked diligently in Fall 2021 during our beta testing period to work through logistical challenges and gather student feedback. We feel very positive about the feedback from the Gator community and the support they have given us. We're excited to see the Gator community utilizing BYPPOCampus as a useful tool to build their professional network and make some extra cash right on campus," says Liu.
"Aramark is committed to supporting and providing opportunities to the communities we serve," said Tim Bucolo, Director of Gator Dining. "Partnering with BYPPOCampus and providing a space for them to grow as well as engaging students is in a synchronous manner is very exciting."
Students are now able to have a seamless dining experience—and the faculty and staff they serve—that enables them to network and make money through a safe experience right on campus.
About BYPPO Technologies
Victoria Liu, Founder and CEO of Byppo Technologies, LLC, and double Gator Alumna, pioneered the BYPPOLocal and BYPPOCampus program just before the start of the COVID-19 pandemic after seeing a need for faster, more eco-friendly food delivery for the local Gainesville community. BYPPO has proudly helped to serve over 20,000 meals to 14,000 users in the city of Gainesville, the University of Florida campus, and beyond since its 2019 launch.
Media Contact
Company Name: Otter PR
Contact Person: Chandler Redding
Email: Send Email
Phone: 7705332281
Address:100 S Pine St 110
City: Orlando
State: Florida
Country: United States
Website: www.OtterPR.com