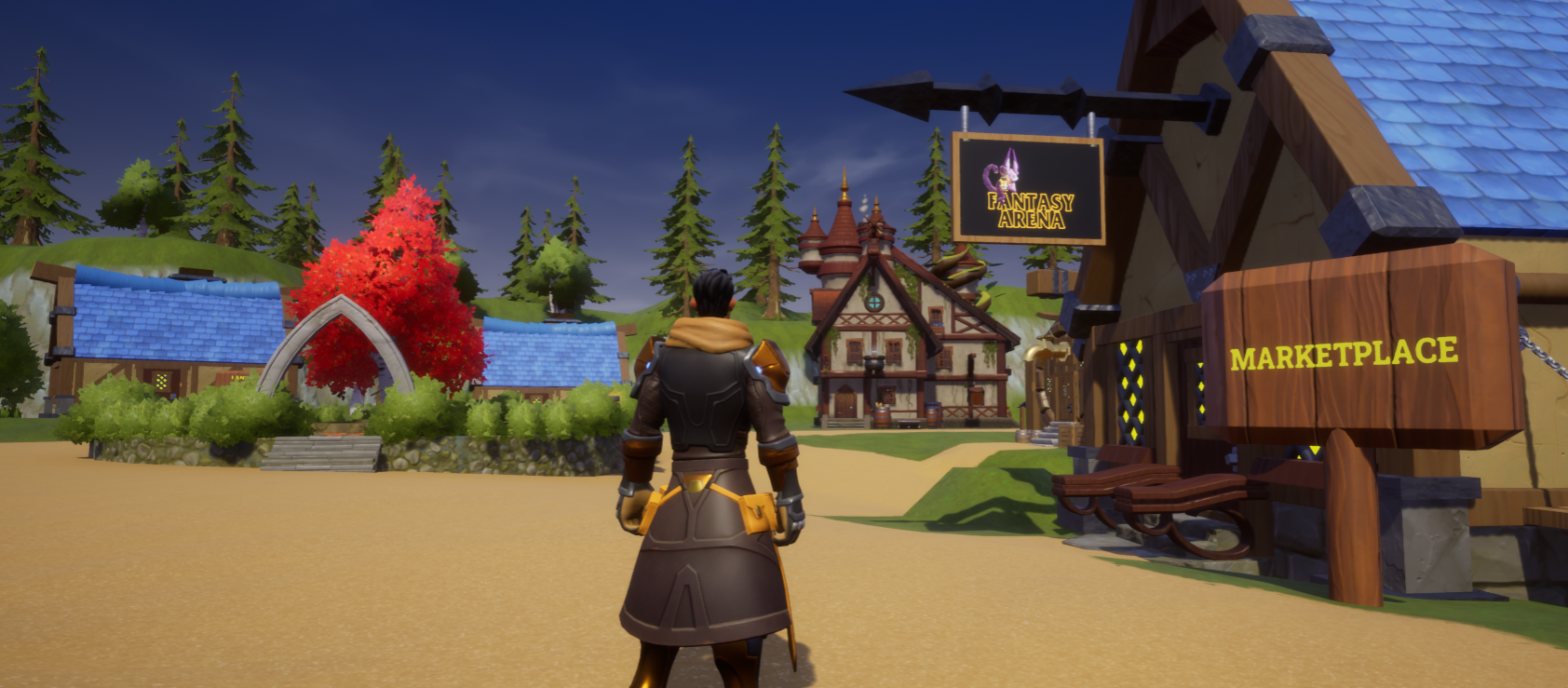 One of the top trending NFT games on play-to-earn model "Fantasy Arena" has been gaining momentum for the last few weeks after the announce of their private token sale. It has also incorporated chainlink's VRF technology Chainlink VRF.
Fantasy Arena is an NFT play-to-earn game that has been trending for a long time now. The game is all about fighting battles against one another, and the players use their cards, and those with the best strategy will surely win. In another groundbreaking development, they have also incorporated the Chainlink VRF that will help randomize NFT Blind boxes.
This announcement of Fantasy Area integrating itself with Chainlink Verifiable Random Function has even been well-received. They will now have access to a tamper-proof and auditable source of randomness that is needed to ensure that every user has access has a fair chance to mint the rarest cards, including legendary and mythical NFT.
More recently, a special day was held wherein one could play the pre-alpha version of the game. This allowed them to put the different characters to the test, and one could check the skills and abilities that each of them had and the combinations that are likely to yield the best strategy possible.
One of the key spokesmen for the company was quoted as saying, "We are excited at what the metaverse future holds for us and how it is likely to shape up in the times to come. Plans are on to design an open fantasy land where there would be villages, marketplace, and even arenas."
For fighting in the different battles, one will need to have their own NFT cards. The NFTs will be released by editions and seasons. The main idea behind the fantasy arena is that each edition should be about characters from different movies, games, and even comics.
When everything has been done, and the token will be released for sale, access will be opened for the staking plan. One would be able to stake with NFTs as well as tokens. All in all, a lot of excitement awaits for the sake of this play to earn a model of fighting battle gameplay.
Those who would like to know more about the different details of what this NFT gaming is all about and the timelines for token sale and more should make it a point to visit https://www.fantasyarena.io/
About Fantasy Arena
Fantasy Arena is one of the top play-to-earn gaming models that are all set to have its tokens on sale. They want to develop their own gaming metaverse that will allow them to bring in a lot of players and thereby energy as a strong community.
Watch "Fantasy Arena – Official Trailer" at https://www.youtube.com/watch?v=DIEY9Iy9zyQ
Media Contact
Company Name: Fantasy Arena 
Contact Person: George Fasy
Email: Send Email
Country: Andorra
Website: www.fantasyarena.io