Top Notch Moving Services in Alexandria, VA, are pleased to share that they have updated their website with new services and information. This reputed local moving company is known for its cost effective and customized moving services. They are the top rated residential and commercial movers making every move a stress-free moving experience for their customers. Having been in the industry for more than 20 years, these Alexandria movers understand the challenges customers face when relocating. That is why they have come up with affordable yet top notch services that are carefully designed to ease the burden completely from their customers' shoulders.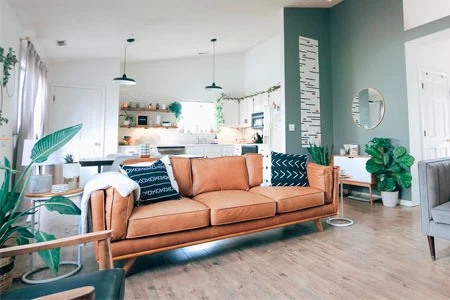 Top Notch Moving Services are the best residential home moving companies in Alexandria, VA. They have devised hundreds of moving plans for families with small houses, large houses, 1 bedroom apartments, 5 bedroom apartments to those living in condos or senior homes. The moving crew is trained to handle moves of all sizes and any unique challenges that might pop up during the move. They don't do delays and definitely do not cancel at the last minute. They follow strict work ethics and are always reliable. As part of the residential moving services, they handle everything starting from the basics to the end and everything in between. That is why they get into the details at the time of the quote which helps them provide a more accurate quote.
These expert commercial movers also offer seamless office relocation services. When businesses choose to hire Top Notch Moving Services in Alexandria VA, they can be assured of nothing but top notch services. The team works around the busy schedules of the offices so that they experience little or no downtime at all. They offer a wide range of services to accommodate the unique requirements of offices. The teams are trained in packing, unpacking, loading and installation of office furniture or cubicles. The crew is also experienced in handling the most delicate equipment to the most complicated and to deliver them safely and securely to the new location.
As one of the best movers in Alexandria VA, Top Notch Moving Services has a proven track record of outstanding customer service and high quality moving standards. They are rated #1 out of state and interstate moving experts. Moving out of the city needs extra preparation. As these moves go across state lines, they must meet federal and state guidelines and standards. Top Notch Moving Services takes care of all those requirements in order to keep the customers belongings safe and secured. The team here is present at every step of the journey to ensure their clients have a smooth experience relocating from one place to another.
To learn more visit https://www.tpnmovers.com/services/
About Top Notch Moving Services
Top Notch Moving Services in Alexandria VA are the reputed residential and commercial movers also offering packing and unpacking services, loading and unloading services, furniture assembly and special moves. The local moving company is currently serving areas: Woodbridge, Springfield, Alexandria, Stafford, Fredericksburg and Lorton in Virginia.
###
Contact
Top Notch Moving Services – Alexandria, VA
Phone: 703-570-7464
Website: https://www.tpnmovers.com/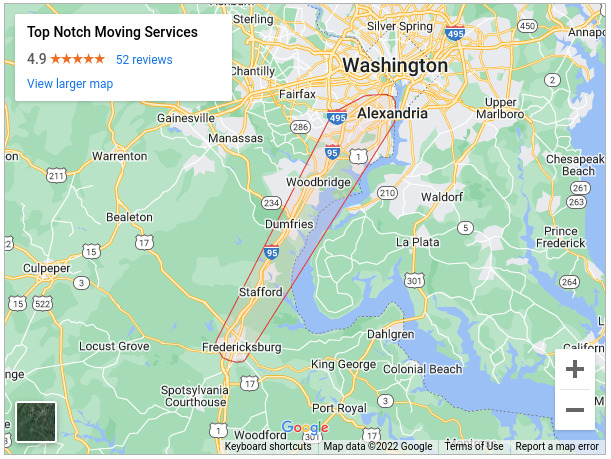 newsroom: news.38digitalmarket.com
Release ID: 322334