Personal injury law firm introduces innovative, time-saving tool to allow accident victims to evaluate the merits of their case and receive real-time legal advice without paying to meet with an attorney.
(PRUnderground) September 20th, 2021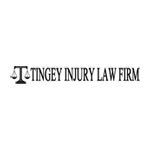 Since 1969, Tingey Injury Law Firm has been helping accident victims in Las Vegas and the surrounding area. They hold a reputation as the oldest and most respected law firm in the area. The recent launch of their online case testing tool provides yet another reason for people to turn to the firm after an accident.
Especially after an injury accident, victims can find it challenging to obtain sound legal advice about their case. Juggling doctor appointments, home responsibilities, and applying for disability leave can make it impossible to find the time to make an appointment with a lawyer. Tingey Injury Law Firm's online tool allows customers to input information about their accident and learn in minutes whether or not they have a case worth pursuing.
"Most accident victims lack the legal prowess to know whether or not they should pursue legal action," said firm attorney Dean Tingey. "We hope that by providing this one-of-a-kind tool, we can help Nevada residents be better informed about their case and confidently find an accident attorney, whether they are in Las Vegas, Henderson, and Summerlin or in another state entirely."
The intuitive case evaluation tool begins with simple questions about the accident, such as "Were you injured?" "How badly?" "Who was at fault?" before moving on to more complex inquiries. As the user answers questions, the tool responds with legal guidance about whether the information strengthens or weakens the user's case.
If you reside in Nevada, you can opt to connect with the firm's accident injury lawyers in Las Vegas. "As a personal injury lawyer, I have seen first-hand how profoundly an accident caused by another's negligence can impact lives and how often people suffer in silence," remarked Tingey. "Now, people can determine quickly and easily if their situation meets the basic tenets required to build a case that will stand up in court. Automating this first step eliminates the frustration of playing phone tag with a lawyer only to be told your case is weak."
To learn more about Tingey Injury Law Firm's services or evaluate your personal injury case using their new online tool, visit www.TingeyLawFirm.com or call 702-333-0000.
About Tingey Injury Law Firm
Tingey Injury Law Firm aims to provide the highest quality legal representation and counsel for those affected by personal injuries in Las Vegas. Cases include auto accident, wrongful death, work injury, personal injury (such as a slip and fall, or trip and fall), or dog bite. Their attorneys maintain a reputation for thoroughness and preparedness that is recognized in the local community.
The post Tingey Injury Law Firm in Las Vegas Unveils Free Case Analysis Tool to the Public first appeared on PRUnderground.
Original Press Release.