ThePoetFriend.com is an online phone case store that offers high-quality, biodegradable phone cases and directly impacts the environment.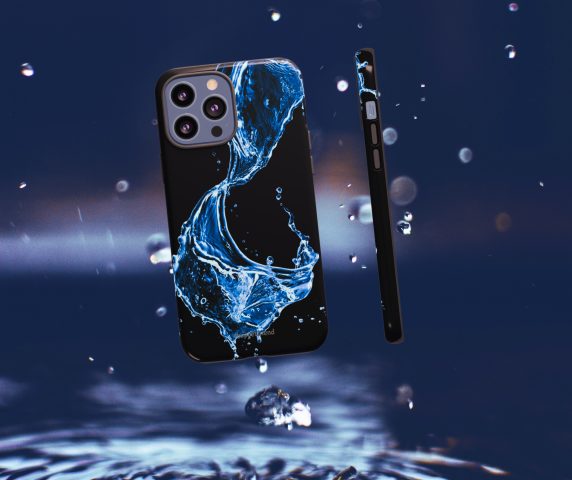 ThePoetFriend.com is a Canadian-owned online phone case store started by Neetha N Yashwanth. Phone cases do more than just protect smartphones from harm. They also enhance the look and feel of smartphones. They help to make a visual impact with the designs that the cases have on them. Many of these stories evoke sentimental feelings and often inspire and motivate others. Hence, phone case designs do more than making the smartphone look good. Understanding this need of the customers, ThePoetFriend.com was started.
The products stand out from their competitors due to their functionality. The phone cases are biodegradable and help reduce the carbon footprint and limit plastic waste in the world. The main aim of the online phone case store is to make an environmental impact with the products. They want to give back to the planet and also to the communities. They also donate a part of their sales to different charities like UNICEF, The Breast Cancer of Canada, BC SPCA, and others. The clients directly impact the environment and social cause by purchasing the phone cases.
The products are made using high-quality materials, and they provide 100% satisfaction to the clients. They have been crafted with precision, and many of them have inspirational poetic notes written by Neetha Yashwanth.
Quick and easy shipping not only within Canada but also abroad helps in reaching out to international customers.
"The phone cases are the best confidants. Hence investing in a good phone case is a wise idea. Our products are of high quality, and they serve the purpose well. And also, the clients contribute to the environment and society as a part of the proceeds goes to charities. We want to make a difference in the lives of the clients with the power of words and visuals," said Neetha Yashwanth, founder.
About ThePoetFriend.Com:
Neetha Yashwanth founded ThePoetFriend.com, a Canadian-owned online phone case store. The phone cases are biodegradable, which helps to reduce the world's carbon footprint and plastic waste. The main goal of the online phone case store is to positively impact the environment with its products.
To learn more visit: https://thepoetfriend.com.
Media Contact
Company Name: The Poet Friend
Contact Person: Neetha N Yashwanth
Email: Send Email
Country: Canada
Website: thepoetfriend.com