(PRUnderground) January 20th, 2022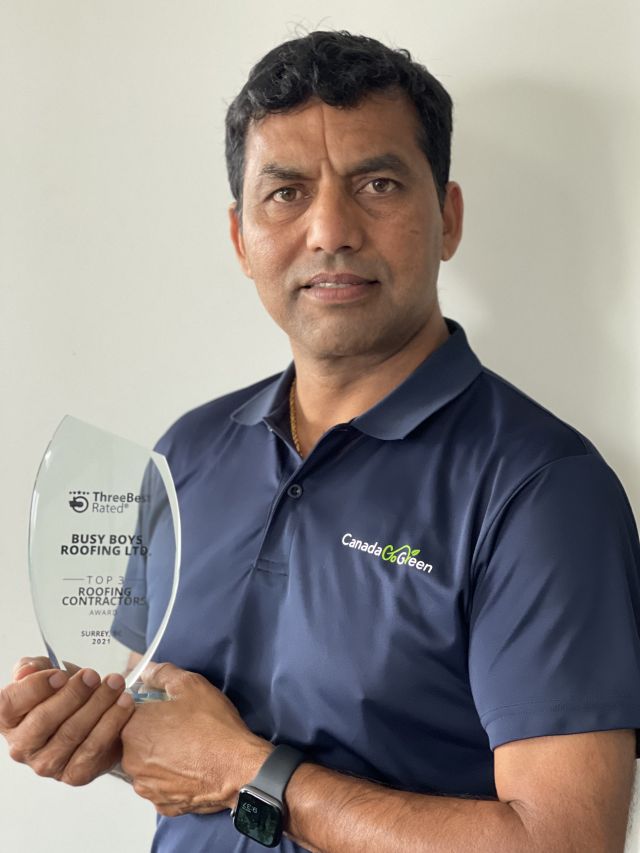 Are you someone who is looking for a roof that lasts longer? Then you are probably in need of a roofing material that is better than asphalt roofing. In that case, the first suggestion you will hear from most of the roofing contractors is the Cedar Shake Shingle. Cedar roofing is not new to the industry. It has been around here for eons. In addition to its longevity, it has numerous benefits. What are they?
"Among the best advantages of cedar shingles is their long-lasting beauty. Its practical benefits offer a natural and timeless look that will enhance the curb appeal and the value of your home.", says Mike Cheema while talking about the benefits of Cedar roofs. Mike is the owner of Busy Boys Roofing Ltd., a 2022 ThreeBestRated® award-winning roofing contractor in Surrey, British Columbia. He adds a couple of other advantages of Cedar Shake Shingles:
Durability: Cedarwood is considered one of the world's toughest woods. It is a naturally durable roofing material. It will enhance the structural strength of your roof. Cedar shakes are long-lasting, typically lasting for around 20-30 years, making them an ideal roofing material. Their resistance to strong winds is durable in hurricanes, heavy rains, hail storms, snowstorms, and other types of severe storms, making them more substantial than other materials.
Environmentally Friendly: Cedarwood roofs are also energy-efficient, providing natural insulation up to two times that of asphalt shingles. It allows you to conserve home heating and cooling costs. It is also an organic product, such as there are no chemicals associated with the production of shingles. It composes naturally in the landfill, and it can also be ground into bark dust and used for gardening projects.
If not Cedar Shake Shingles, what could be the best choice for a long-lasting roof?
About Busy Boys Roofing Ltd. – Surrey
Mike Cheema founded Busy Boys Roofing Ltd. in 1994 and has been independently operating it since then. Having been in the industry for the last 25 years, Mike and his team acquired several skills and gained abundant knowledge in the roofing industry.
Busy Boys Roofing Ltd. specializes in both residential and commercial roofing services. They are well-versed in restoring and re-roofing any existing roof. They have a team of fully trained and WCB covered crew members who guarantee quality workmanship.
Over the years, Busy Boys Roofing Ltd. has created a huge client base in the Lower Mainland. It is made possible through their honest, quality work and competitive pricing. Mike is committed to building stronger customer relationships. Mike and his team aim to bring everything they have learned in the past years to each new customer.
To know about their services, visit – https://busyboysroofing.com/.
About ThreeBestRated
Three Best Rated® was created in 2014 with the simple goal of finding the top 3 local businesses, professionals, restaurants, health care providers, and everything in-between, in any city. Every business is meticulously handpicked by our employees. We check business's reputation, history, complaints, ratings, proximity, satisfaction, trust, cost, general excellence, reviews, and more, using our 50-Point Inspection. We only display businesses that are verified by our employees. Other places will call this "hard work" and "unnecessary". We call it "due diligence" and "the right thing to do". Our website is updated on a regular basis for quality and the latest business information.
Three Best Rated has the honor of helping 4 million customers every month find the best businesses in any city – without any effort!
The post The Benefits of Having a Cedar Shake Roof. Explains Busy Boys Roofing, a 2022 ThreeBestRated Award-Winning Roofing Contractor from Surrey first appeared on PRUnderground.
Original Press Release.