Foray into the Popular Platform Proves a Huge Success
(PRUnderground) May 30th, 2022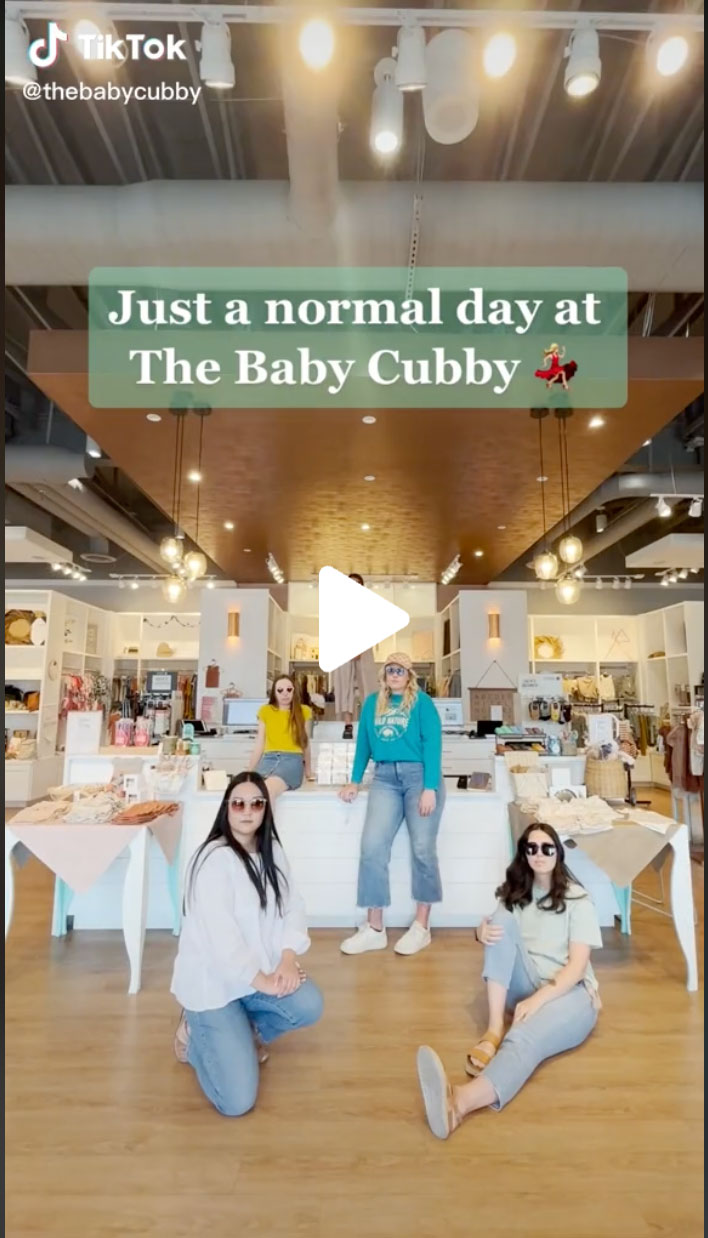 The Baby Cubby (www.babycubby.com) has grown its TikTok following from just over 1000 followers to more than 11000 in under three months. As the social media platform has exploded in popularity over the last few years, marketers everywhere are pivoting to incorporate it into their strategies to reach potential customers. Seeing the growing trend of TikTok, especially among the same demographics of people who have children (or will soon), social media specialists at The Baby Cubby have found creative ways to connect with TikTok users. Whether it's a stop-motion product demo, a silly spoof, a trendy dance montage in the store, or a quick joke about the ups and downs of parenthood, The Baby Cubby's short videos are garnering lots of attention.
"On our TikTok profile, we try to incorporate all different kinds of parenting content. Whether that's a video to explain which baby gear items are our favorite, or posting relatable "mom" content, we want to connect with our parenting audience. I believe that people have decided to follow us because we are unlike any other baby brand. We post content that can make parents laugh, give parent advice, or just help them to feel more seen," says Azlyn Nugent of The Baby Cubby marketing team.
Rather than simply trying to sell products to people, The Baby Cubby is positioning itself as a source for funny, creative, and relatable parenting content–something that is appealing to parents and non-parents alike.
Megan Knight, The Baby Cubby's social media specialist, puts it succinctly when she says of their strategy, "We want people to watch and feel like, 'Hey, The Baby Cubby gets it.'" That strategy seems to be working well, as followers are increasing at a steady and impressive rate daily.
Check out The Baby Cubby on TikTok: @thebabycubby
About The Baby Cubby
The Baby Cubby is a Utah-based baby boutique that specializes in selling a wide range of high-quality products in store and online (babycubby.com). We pride ourselves on providing the very best products, friendly and knowledgeable staff, and a unique shopping experience to help each guest feel seen and supported during their parenting journey.
The post The Baby Cubby Reaches 11k Followers on TikTok in Under 3 Months first appeared on PRUnderground.
Original Press Release.