California-based black woman-owned business, Cup of Me, is looking to help the world enjoy tea better with its range of custom loose leaf teas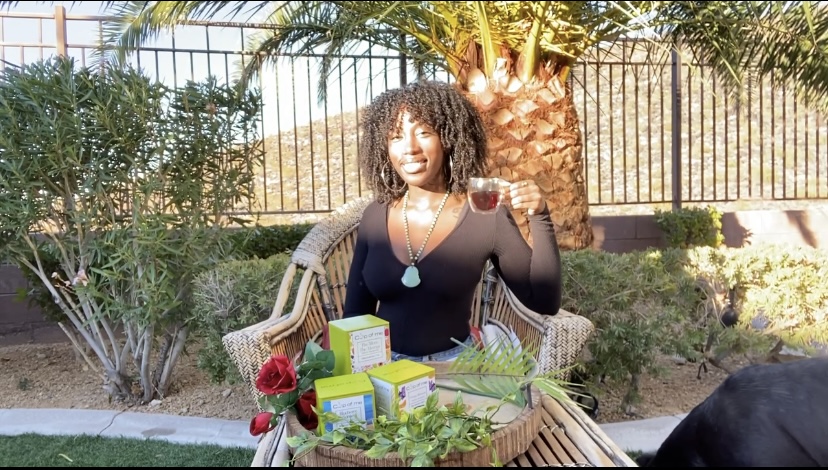 The Cup of Me team, led by passionate tea drinker, Summer G, has built something special, a tea brand that allows people to explore different tea ingredients and find their own custom tea.
Like many in America, Summer G preferred hot beverage was coffee. After learning about the negative effects of coffee, especially for someone who drank it as much as she did, she turned her attention to black tea and has not looked back since. She has since been hooked on drinking tea; not just for the buzz like coffee, but for positive reasons that pertained to better physical and mental health. Considering that tea has many health benefits, Summer G began to explore different healthy ways to enjoy her tea and was having way more fun and satisfaction than she had anticipated. It was then that she thought to share this with the world via, Cup of Me.
So far, Cup of Me has accumulated hundreds of happy tea drinkers, who all seem to be having fun trying out different tea blends. Many have also taken advantage of the brand's range of ingredients to form a custom cup of tea for themselves, which as a matter of fact embodies the company's name, Cup of Me. The brand has grown tremendously in a relatively short while, acquiring a tea farm in Kenya and receiving teas from worldwide within a year of their launch.
"I knew I could help change others' view on tea as well knowing that if I found my cup they could find theirs as well, hence the name Cup of Me. Within a year of launching, we have acquired a tea farm in Kenya and receive teas from worldwide." – Summer G.
Tea remains one of the most popular beverages worldwide. Over the years, a plethora of brands has emerged to meet the growing and diverse needs of tea lovers, with a recent report published by Grand View Research putting the size of the global tea market at $12.63 billion in 2018. The report also projected the size of the market to hit $18.42 billion by 2025, driven by the increasing awareness of the benefits of drinking tea. However, Cup of Me seeks to take tea drinking to a whole new level by creating custom blends to suit their specific needs and taste.
The woman-owned tea business is practically setting a new standard, with the brand looking to help more people discover the use and joy of drinking teas and easing the process of inculcating the habit. Cup of Me is particularly unique for the quality, originality, and creativity brought to the world of tea, features that have endeared the brand to thousands of tea lovers.
Cup of Me currently offers different blends of tea, including the Rose Black Tea, Ginger Snap Green Tea, and Coco Berries, an amazing blend of black tea blend with Cacao, Cherry, Strawberry, and Raspberry. Each product is made with natural ingredients, formulated to stimulate the digital system, strengthen the immune system, and deliver anti-inflammatory benefits.
For further information about Cup of Me and the range of tea blends offered, visit – www.cupsofme.com and Instagram.
Media Contact
Company Name: Cup of Me
Contact Person: Summer G
Email: Send Email
Address:15442 Sherman Oaks
State: CA 91403
Country: United States
Website: https://www.cupsofme.com/