Scottsdale, Arizona, 13 Dec 2021, ZEXPRWIRE, SHIBLITE is a meme token driven by the community and is designed to have faster and cheaper transaction fees than Shiba Inu. Holders are rewarded with a 3 percent reflection on each transaction fee. Everyone who owns a SHIBLITE will instantly receive their reflections into their wallets.
SHIBLITE is also developing a Play to Earn Game,  as well as a decentralized NFT LiteLaunch for all NFT creations. LiteLaunch is in development and will be available in Quarter 1 of 2022. Their platform will deploy with a mobile and web application that allows users to purchase and trade NFTS. SHIBLITE is going to contribute half of the dApp's profits to a different charitable organization every month.
SHIBLITE Introducing a Play to Earn Game
The Play to Earn game is called "LiteRunner". LiteRunner will be available on mobile and web, to earn SHIBLITE tokens. LiteGuy NFTs allow the user to earn more lives and power-ups. Players can get in-game purchases for power-ups, additional lives, and more tokens.
LiteRunner is going to be a 3D game that will feature LiteGuys dodging various objects and enemies. Players control the LiteGuy by moving left or right and jumping over obstacles. The tokens collected in the game will be able to be withdrawn for real SHIBLITE tokens (Users 18+).
How to Buy SHIBLITE's Nft LiteGuys with Utility.
LiteGuys NFTs are available on TofuNft.com and will have utility within the SHIBLITE ecosystem. First, the NFTs will be able to be staked on the Nft LiteLaunch. Second, the NFTs will be able to be used in the LiteRunner play to earn game. LiteGuys are going to provide in-game powerups and allow users to change their skin in-game.
To Buy LiteGuy NFTs-
Download MetaMask on Mobile.
Buy LiteGuys at https://tofunft.com/collection/lite-guys/items
Import the NFTs by Adding the Contract Address:
0x870696c21EA3f46bb9Acf84F71973246E4EFa239
Under ID number enter the number of the NFT purchased.
The LiteGuy NFT will now be Viewable with the Mobile Version of Metamask.
The LiteLaunch NFT Marketplace Roadmap
Phase One:
LiteLaunch is going to be released with SHIBLITE and BSC as the main tokens for NFT transactions. The user of the platform will be able to list NFTs (BEP721) from their wallet or mint them for purchase. NFTs can be listed for sale, or auctioned to the highest bidder. Top Creators will be featured on the Landing Page with a discover section to find new NFTs.
Phase Two:
The platform is going to introduce an Ethereum based NFT section (ERC721). ETH and a to-be-announced native token will be announced for NFT purchases. The ETH will have the same features as the BSC section of LiteLaunch
Phase Three:
LiteGuys will be able to be staked for rewards of SHIBLITE. The user can earn free SHIBLITE and can stake or unstake at their convenience.
How and where can I purchase SHIBLITE tokens?
SHIBLITE can be purchased on Pancakeswap, PooCoin, Lbank, and Coinstore.
To purchase SHIBLITE on Pancake Swap:
Purchase BSC on Trust wallet or another liquidity provider.
Go to https://pancakeswap.finance/ and click on the Trade Section. Connect the Wallet by clicking the top right corner button.
Select BNB and then below paste the contract address:
0x76Ef2A25B1EA6EB5dC4d079AE82c767D55b0A99E
Enter the amount of BSC you would like to Swap for SHIBLITE. Click the Swap Button and approve the transaction on the connected wallet.
SHIBLITE Donations
SHIBLITE has made significant contributions to charities and will continue to do so in the future.  Savethechildren.org received the first donation of 0.0989 BTC. The donations come from  50 percent of the LiteGuy NFT sales. The transaction hash for this donation in BTC is:
d43aa855bb9b1be094f4dda650b3ca7d1e486fe54e6de41a2ea9f092ae2123cb
The second donation (in Fiat) was made to OrphanAidPakistan. SHIBLITE donated a water pump/well to a village in the Pakistan Desert.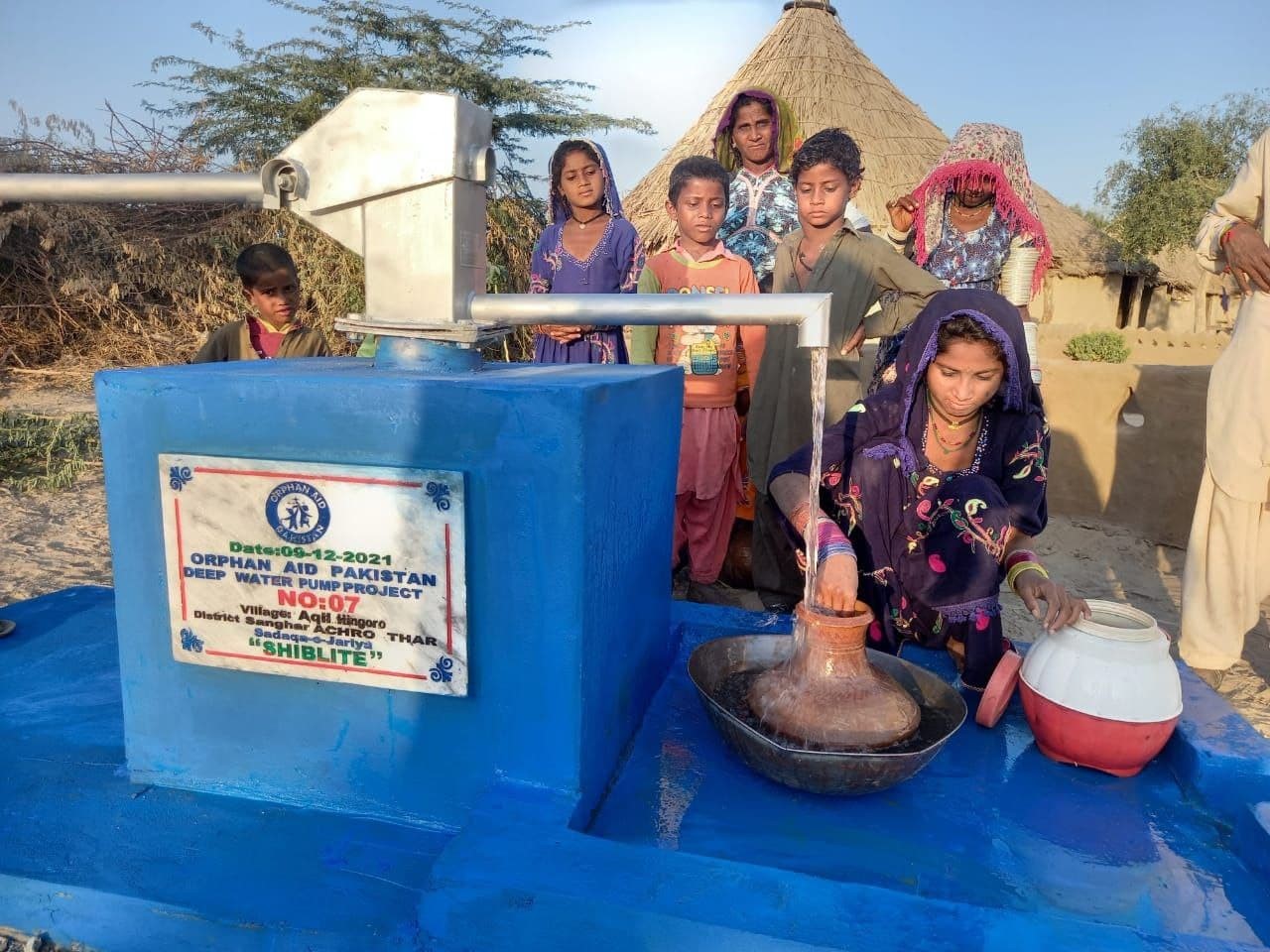 Posted on the Official Twitter for OphanAidPakistan:
"The people living in Pakistan's Tharparkar desert, the day begins with carrying water pitchers, which they fill from stored rainwater or small natural tanks, after walking on hot sand for hours. Thanks @ShibLite for working with us & providing them with easy access to clean water"
Follow Shiblite
Telegram: Click Here
Twitter: Click Here
NFTs: Click Here
The post SHIBLITE – A Cryptocurrency Changing the World appeared first on Zex PR Wire.