Scottish Photography Hides is pleased to share that they have launched a new website with an online booking system. Nature enthusiasts, photographers, and hobbyists can now book award-winning hides online. Run by Alan McFayden, this company has supplied photography hides for popular shows such as BBC's Autumn watch, Canon's advertising campaigns, ITV's Border News, and more. Alan takes this opportunity to share that in 2017, their Kingfisher hide was announced the face of Canon's 1dx mkii campaign. As the #1 provider of wildlife photography hides in the UK, Alan and his team ensures that their clients get an out-of-this-world experience.
The natural photography hides offer an incredible experience to wildlife enthusiasts who can get as close as the wild allows them. They get to watch their favorite birds, animals, reptiles, and other wondrous creatures of nature in their own habitats; absolutely unaware that they are being observed, admired, and photographed. The wildlife photography hides enable visitors to watch the animals undisturbed and photographers can click pictures that will stand out in their career. Hides are set up in a completely safe environment for both the viewers and the animals. Apart from the situation, lighting and the viewpoint are also taken care of to offer the visitors the best nature photography experience.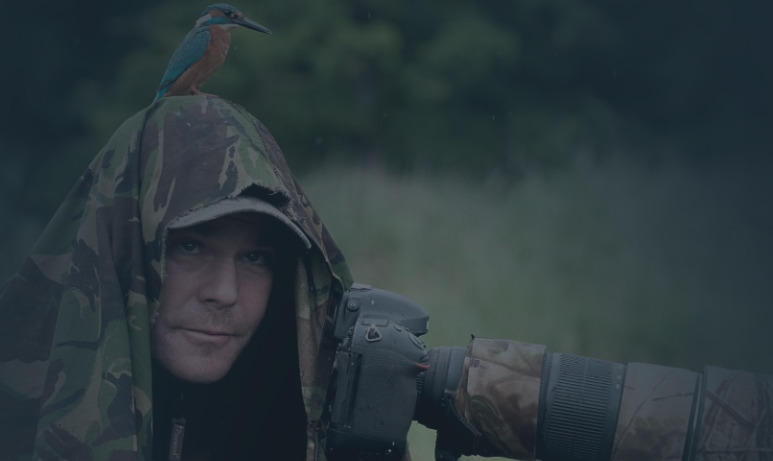 Hides for photography are located in South West Scotland with the sets backed by stunning scenery and impromptu backdrops of nature's best elements. Their Kirkcudbright site holds the maximum number of hides showcasing the most popular flyers i.e. Kingfisher, Sparrowhawk, and Cuckoo. Beginners or professionals, there is nothing more satisfying than capturing a bird in action. Whether it is to enhance nature photography skills or to just enjoy a day in nature, these hides are the perfect spots for every nature enthusiast. Scottish Photography Hides also invests in the conservation efforts towards these habitats by setting up bird boxes, nest protection, and various other habitat enhancement measures. These efforts keep the current species happy and safe as well as attract other species as well.
"Looking forward to my visit again in September. Can highly recommend Alan McFayden's hides and just love my visits to this special place", says Karen Fitzsimmons, a happy visitor. All those interested can now use the brand new website to book photo hides online. The most popular hides for photography are Cuckoo Hide, Kingfisher Hide, Pine Marten Hide, and Sparrowhawk Hide. Alan and his team also conduct multi-day workshops usually in the month of May. The upcoming workshops are scheduled for May 2022 with registrations open. Alan will run the tour himself starting with the Badger and Tawny Owl. More details are available on the website. The hides for photography showcase the most amazing species for photographers who wish to upgrade their portfolio from time to time.
To learn more visit https://photographyhides.co.uk/
About Scottish Photography Hides
Scottish Photography Hides based at Kirkcudbright, Scotland is a leading provider of nature photography hides in the UK. Started by Alan McFayden, the award-winning images and hides have been featured on national papers, ITV, and BBC.
###
Contact
Alan McFadyen – Scottish Photography Hides
Address: Kirkcudbright, Scotland
Website: https://photographyhides.co.uk/
Source: 38 Digital Market News
Release ID: 37522
Original Source of the original story >> Scottish Photography Hides Launches New Website with Online Booking System