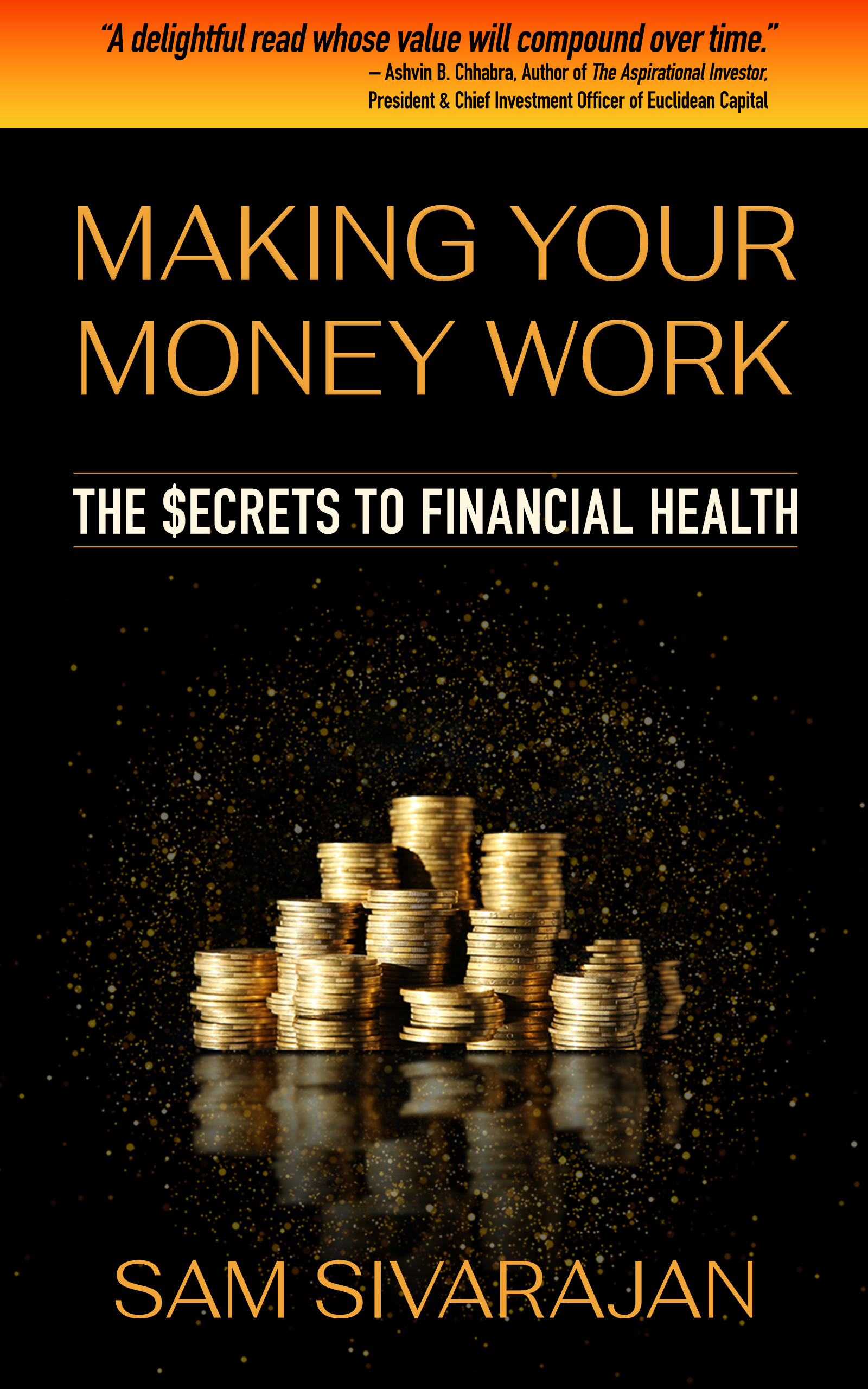 Well-known personal finance advisor, behavioral science expert, and senior financial services executive is leveraging his experience to inspire readers to take control of their finances.
An author of academic journal articles on investor behavior and a regular columnist to the Canadian national newspaper 'The Globe and Mail', Sam Sivarajan is launching his book, which focuses on providing people with useful and actionable advice. Titled ' Making Your Money Work: The Secrets to Financial Health' , the book launches on July 5th.
The markets are under pressure and everyday investors are bombarded with "get rich quick" advice. However, with worries of recession and inflation on everyone's mind, people are now actively looking for tried and tested advice, which is exactly what this book provides.
Speaking about the book, Robin Powell, the editor of 'The Evidence-Based Investor', says, "Sam is a voice of common sense on investing, particularly the behavioural aspects of it. As this book explains, success comes through patience, discipline, and a long-term focus while keeping our emotions in check."
Sam is a seasoned senior financial services executive who has built and led three wealth management businesses for large financial institutions. After earning his law and MBA degrees from the University of Toronto and a Doctorate in Behavioral Finance from the University of Manchester, Sam aims to simplify complex financial advice into an engaging non-fiction story to help his readers understand how they can make their money work for them.
Ashvin B. Chhabra, the author of 'The Aspirational Investor' and President and Chief Investment Officer at Euclidean Capital, was quoted as saying, "Nestled in a heart-warming conversation among friends are timeless nuggets and sage advice about financial planning and investing wisely. A delightful read whose value will compound over time."
Sam also plans to launch a second book in October, titled ' Uphill: How to Apply Ancient Wisdom and Modern Science to Life's Choices and Challenges', which will reveal how Stoicism and behavioral science provide deeply practical tools for professionals in the modern day.
To learn more about Sam Sivarajan, visit his website https://www.samsivarajan.com or pre-order a copy of his book at https://books2read.com/moneywork.
Media Contact
Contact Person: Sam Sivarajan
Email: Send Email
City: Toronto
State: Ontario
Country: Canada
Website: www.samsivarajan.com