Whole-body red light therapy system presented with the Global Excellence Award for the second year in a row
(PRUnderground) March 15th, 2022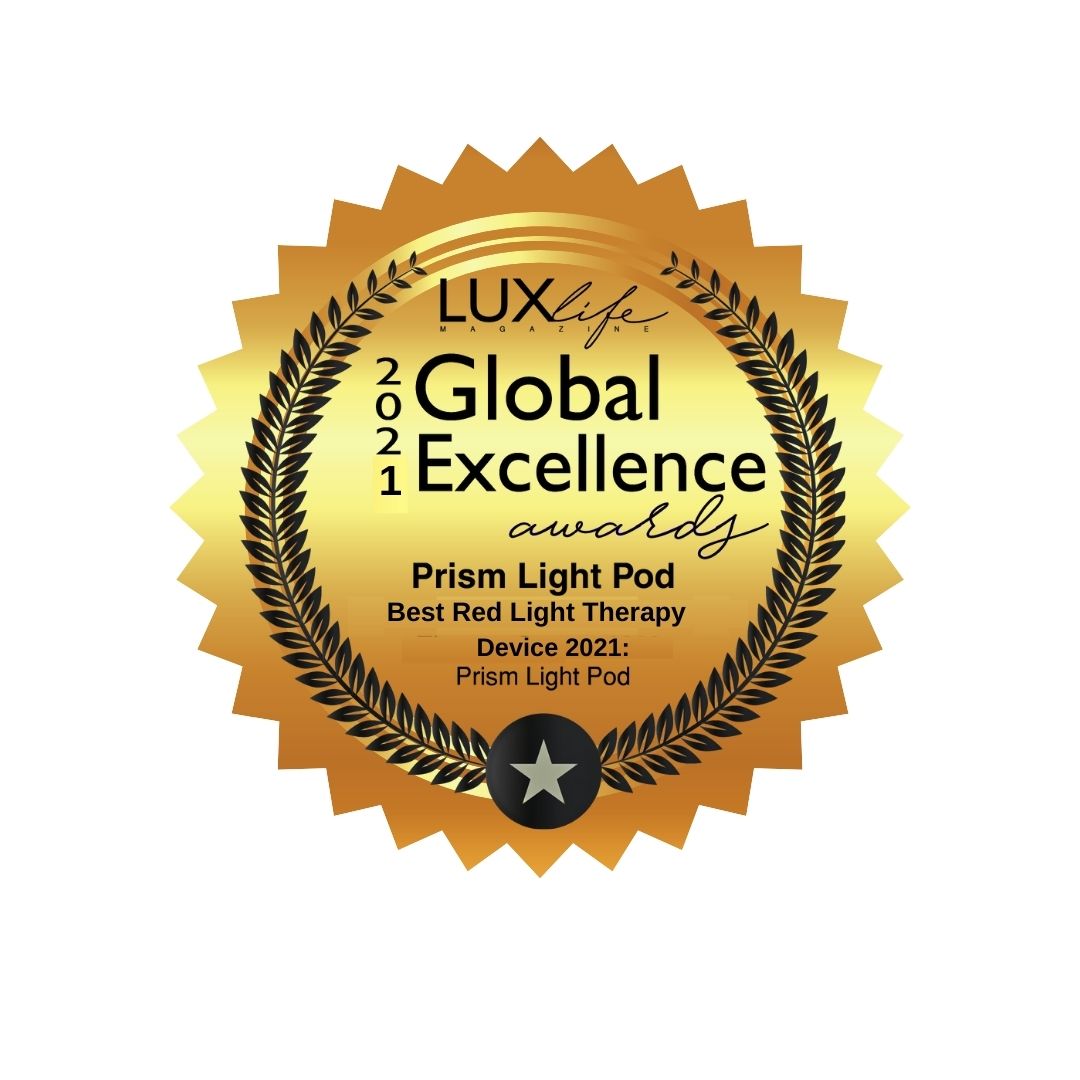 LUXLife Magazine's announcement of the Global Excellence Award winners names Prism Light Pod the Best Red Light Therapy Device of 2021. This is the second year Prism Light Pod has been recognized for its innovative design and healing potential by the luxury publication. Prism Light Pod is the industry's most powerful whole-body red light therapy system with the potential to accelerate the body's natural healing process by 4-10 times.
The Global Excellence Awards are renowned for fair and analytical comments towards some of the world's most luxurious markets, businesses and service providers. "It is our way of recognizing excellence around the world and presenting to our readers a comprehensive and honest representation of the very best that the international global luxury lifestyle has to offer," said Laura Brookes, editor of LUXLife Magazine. "Which is why it is our absolute pleasure to, once again, delve deep into the world of lavished luxury and affirm the leaders in the world of luxury and award-winning service. The resilience and innovation of businesses throughout the global sector, like Prism Light Pod, has been awe-inspiring."
Prism Light Pod's full-body red light therapy systems accelerate the body's natural healing process, rejuvenate the body and stimulate the production of healthy cell regeneration.
Each session is private, safe and noninvasive. With its multifaceted healing benefits, Prism Light Pod can be offered as an adjunct health solution in integrated wellness facilities, sports performance & rehabilitation centers, resorts and aesthetic medspas around the world.
"We have strategically engineered every aspect of our systems to deliver true photobiomodulation," said Karl Chen, founder and CEO of Prism Light Pod. "Receiving this prestigious award for the second year in a row, solidifies our efforts and the company as a global leader in the red light therapy wellness industry."
Contact us for access to the full feature from LUXLife Magazine. For more information about the benefits of Prism Light Pod, business resources, testimonials and the science behind red light therapy, visit: www.prismlightpod.com
About LUXLife Magazine
Published bi-monthly, LUXlife informs readers on all aspects of high-end lifestyle, including the finest, food and drink, hotels and resorts, health and beauty, automotive, jewellery, art and technology from around the world.
About Prism Light Pod
Founded in 2017, Prism Light Pod manufactures and sells its award-winning full-body red light therapy systems for performance recovery, pain management, weight-loss and anti-aging. The company is headquartered in Denver and distributes its products worldwide. Prism Light Pod was awarded the prestigious Global Excellence Award as the Best Red Light therapy Device of 2021 and the Most-Powerful Full-Body Red Light Therapy System of 2020. For information about Prism Light Pod, visit: www.prismlightpod.com and follow us on LinkedIn, Facebook, Instagram, YouTube and Twitter
The post Prism Light Pod Named the Best Red Light Therapy Device by LUXLife Magazine first appeared on PRUnderground.
Original Press Release.