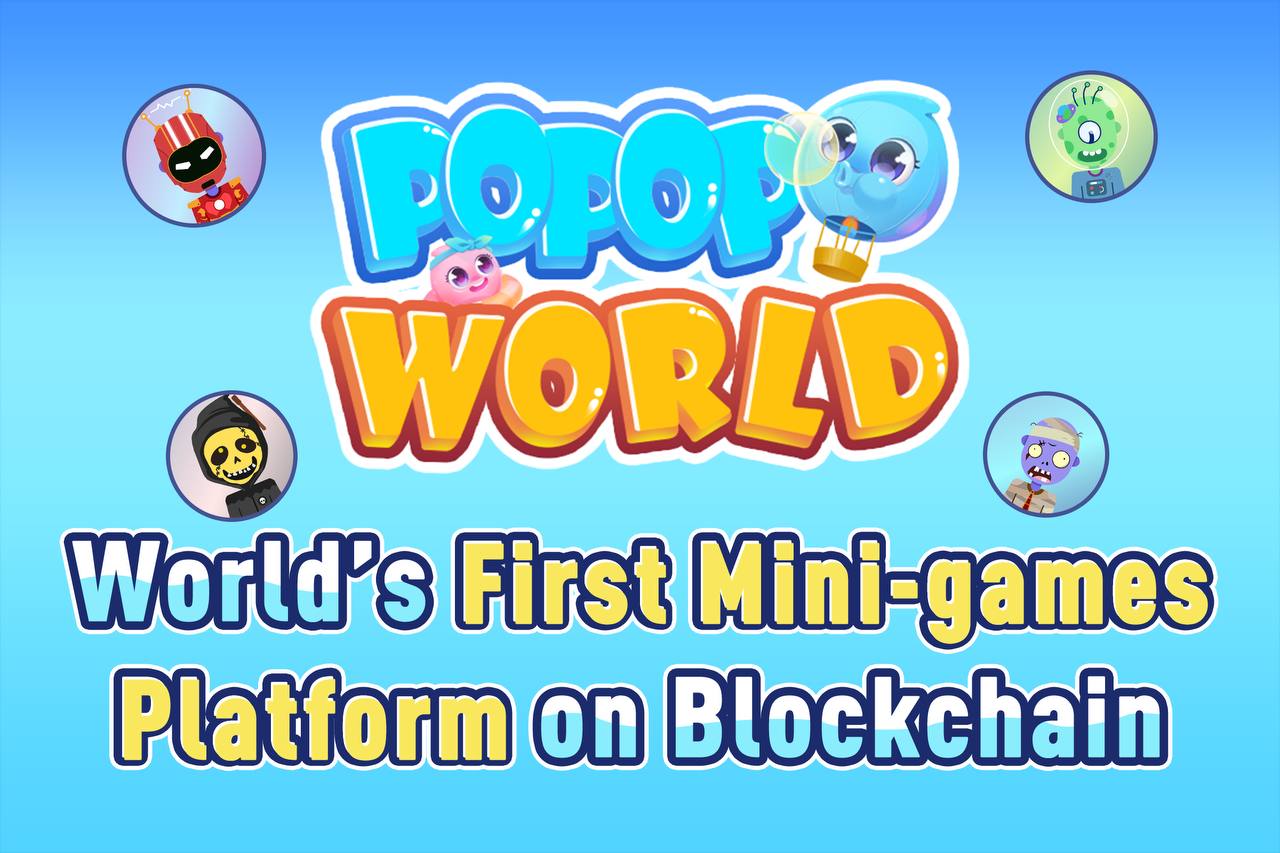 The first of its kind, the one to break the trends and traditions, the one to revolutionize the world of NFTs for the better and make it even more fun than they already are. Popop World is here with a unique offering and that is; the first-ever platform on Blockchain that lets you play Mini-games.
Mini-games on Blockchain
Mini-games have been heard off and played before. However, with the rise of GameFi or Gaming Finance, Popop World's mission is to uncover an evolutionary manner of transitioning traditional Play-to-Earn GameFi mode into global casual gaming and a content-sharing community platform- Where gamers, developers, and artists may engage in self-government and gain from it.
Popop World combines the benefits of non-fungible tokens (NFTs) and decentralised autonomous organisations (DAOs), resulting in a new economic and business model for casual game-integrated dApps, as well as expanding casual game content creation and governance, thereby adding value to the entire virtual world and the blockchain economy.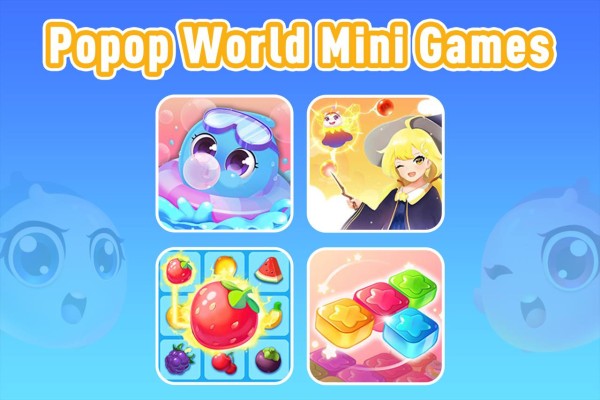 Games and rewards
The kind of games will be similar in style and simplicity to some of the most coveted games such as; Candy Crush Saga, Ninja Fruit, and/or Flappy Bird. It will appeal to people of all ages due to its friendly gameplay and simple yet cute aesthetics. You, a friend, or your children can all play the games and earn from them simultaneously.
How the earning bit works is, players choose their game preferences and begin playing or competing in other games that are currently available.
Players will love breaking through scores in several of the minigames and this will encourage them to play more.
The winning minigame players receive EXP and NFTs known as Popman, the value of which is considerably converted into a POP token that is then matched to the winner's account.
Polygon Network and Poptoken
The entire game is built on the Polygon network which is based on the Ethereum Blockchain.
On the Polygon blockchain, the POP token is an ERC20 token. In the POPOP game, players can earn a contribution value and exchange it for POP tokens.
Pop tokens are currently in circulation with a limited supply of 1 billion tokens. They can be utilised for:
● They can use POP tokens to shop in the game mall
● Stake POP tokens to get POPOP DAO governance rights,
● And participate in gaming governance and income sharing.
Players earn EXP by winning battles and hitting key milestones in the game. In the game, EXP and POP tokens can be swapped at a dynamic real-time exchange rate based on the ratio of total contribution value per POP token output per unit time.
Popman NFT
Popop World also has an NFT that goes by the name Popman.
To play and be a part of the Popop World, players must purchase the Popman NFT from the marketplace. There are 10,000 different kinds of popmans, and none of them look alike.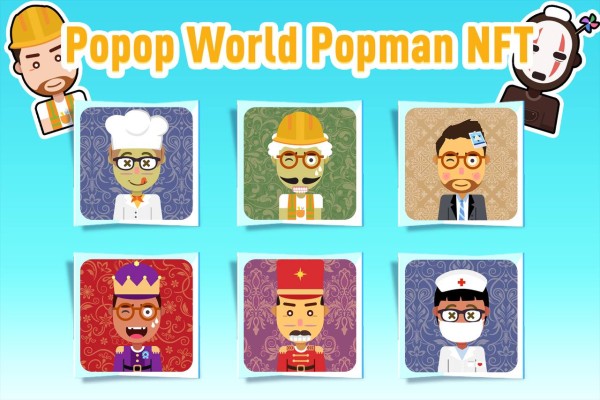 The Popman NFTs are categorised into the five primary rising ranks of B, A, S, SS, and SSS. The game's benefits become more powerful as you progress through the levels. For example, if you level up to NFT Popop level A, you'll get a 2x EXP boost. However, the NFT Popman bonus will be 10x with the SSS level. As a result, having a high-level and a rare NFT Popman gives players a significant edge over others. The Rarity of Popman NFT's is what makes them so special and incomparable.
Furthermore, the mechanisms used by the various tiers of Popman NFT are distinct. Popman B is the most basic level, and it gives players the ability to manage projects, invite players, and make official announcements. A-rank Popman is willing to trade skills for rewards.
Social Finance (SocialFi)
Popop World offers new ways to comprehend blockchain technology with these mini-games. Simultaneously, gamers can try out new levels in addition to those already available.
The platform allows developers, artists, and movie studios to innovate and grow their creative works, which distinguishes it from other blockchain ventures. As a result, joining the platform management team and help to grow fans and communities for the same (Social Finance or SocialFi).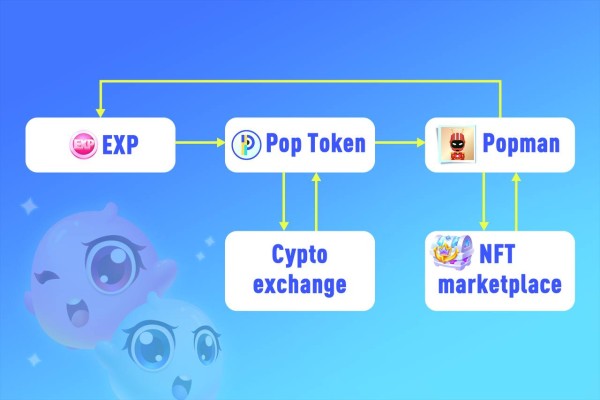 Popman NFT on Opensea
The Popop World and Popop Man are expected to launch on Opensea in October. You must purchase a ticket on Popman's website to enter the contest of opening a blind box. It will send you to the Opensea.com e-commerce platform, where you will open the blind box and see the Popman you receive. The rarer Popman, the more valuable he is and the more EXP you gain from playing the game.
Why Popop World Will Be The New GameFi Trend
NFT games have now become a new trend as a result of the pandemic. Even when things return to normal, Popop World's mini-games will still be trending because they can be played by people of all ages and can be played at any time and from anywhere, allowing you to not only pass time but also earn money.
Thus, Popop World aims to be this beautiful amalgamation of GamingFi, Social Fi, NFTs and Playing to Earn. The main objective here is to pave the way for something different that the audience would thoroughly enjoy.
Media Contact
Company Name: Popop World
Contact Person: Media Relations
Email: Send Email
City: Hanoi
Country: Vietnam
Website: www.popop.world