A pop idol's life and secret romance in the swinging 60's
(PRUnderground) June 23rd, 2022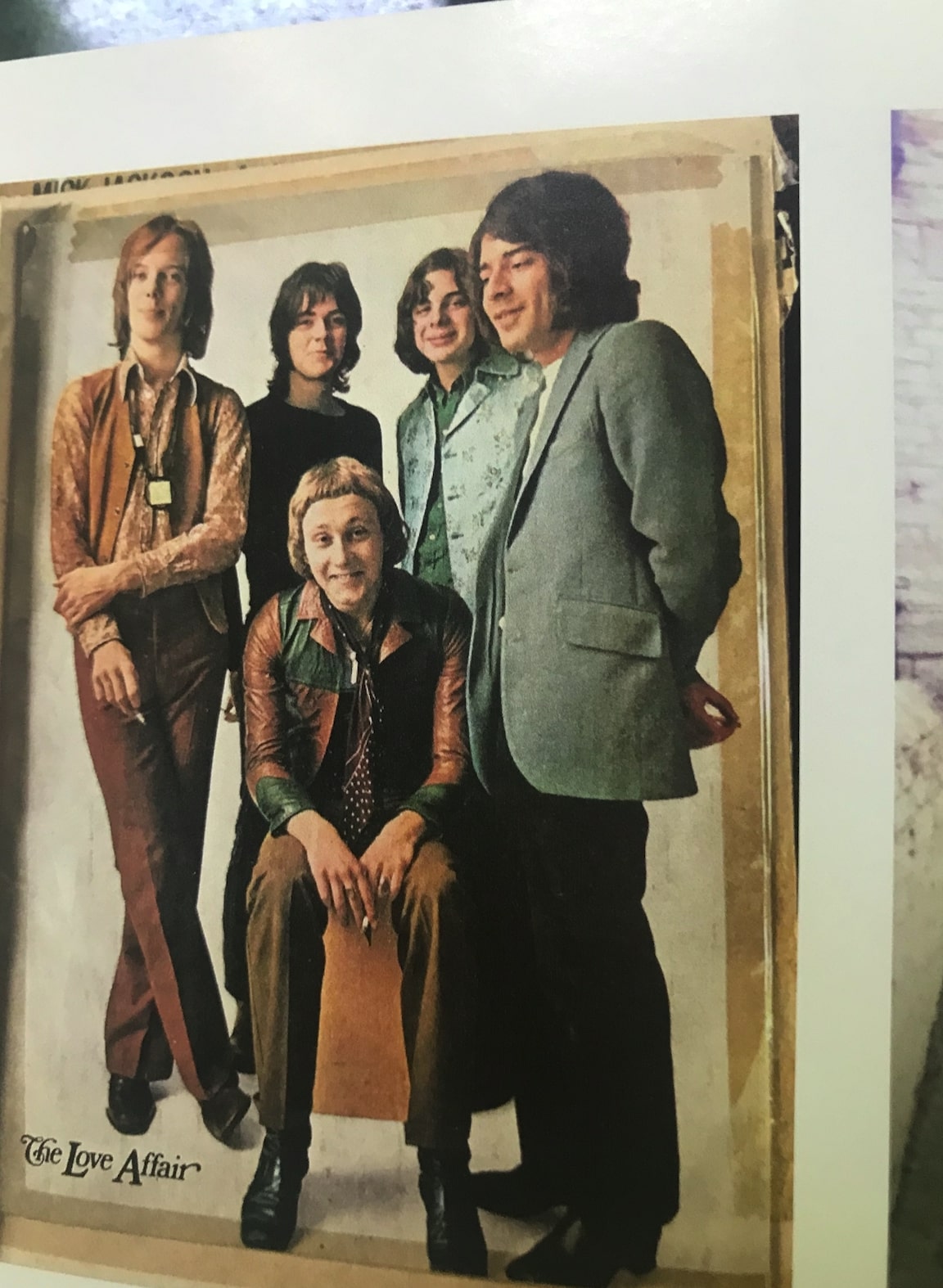 'Everlasting Love' featured in Sir Kenneth Branagh's 2021 film, 'Belfast', is a classic song that catapulted the Love Affair to fame in 1968 and for the next three years the group were almost as popular, in Britain and Europe, as the Beatles. This never before told wonderful 'behind the screams' story of the youngest group to have a No. 1 hit, may be fun and fascinating, but it is also a serious piece of pop music history, appealing to everyone, both sides of the pond, who loved British pop music in the swinging 60s.
Patricia was the secret fiancée of Mick Jackson, bass player, and has catalogued his life in the group in astonishing detail. Whether the boys were being arrested and jailed for climbing the statue of Eros in Piccadilly Circus, London, being mobbed everywhere they went or shocking the nation by exposing the music industry's biggest ever cover up, live on Saturday night TV, controversy was never far away. Patricia and Mick were still both at school in Bradford when they fell instantly in love on a blind date. Against all odds, Mick then became the bass player of a group that was to become the Love Affair and Patricia eventually moved to London and shared his dangerous, exciting, fascinating life as a swinging 60s pop idol.
Coupled with a frequently humorous account of their romance and her personal struggle as a naïve,  Yorkshire teenager who was often alone in the vast capital, this is an exceptional memoir. Together for 55 years and still talking, Mick & Patricia recently celebrated their golden wedding anniversary, and have one of the longest, happiest relationships in pop, rock culture.
ENDS
Issued on behalf of Patricia Jackson.   Publisher : www.fonthill. media.       
Available as e-book, hard back and audio book. For further information, please contact:
Mick Jackson – [email protected]    +44  07815  418152
About Radiopluggers Global Ltd
We deliver music to over 30,000 verified radio station and press contacts worldwide. We guarantee a professional service, ensuring we maintain our relationships with radio stations and press contacts worldwide. We help musicians get heard and playlisted by an incredible amount of radio stations and reviewed by press contacts worldwide. We pride ourselves on being able to deliver an unparalleled level of promotion on a global scale. We built the world's biggest verified database of radio station and press contacts and around that, we built a service that helps our artists get their music heard by as many industry contacts as possible.
The post Patricia Jackson Everlasting Love & Love Affair first appeared on PRUnderground.
Original Press Release.