Get A Sneak Peek into the Life of a Med Spa Owner and Her Staff on New Show "Medspa Life Atlanta"
Park Ave Cosmetic Center is launching a new show called Med Spa Life Atlanta. The show offers viewers a sneak peek into the daily life of a medspa owner in Atlanta. The show takes viewers through day-to-day medspa practices, specifically how the cast gives customers life-changing makeovers. The new show has three episodes, each one better than the last and offering viewers something to binge on.
The show's first three episodes will be produced by the medspa owner, Jessica Hernandez- Park, with the pilot episode focusing on an Instagram makeover. The pilot episode shows an Instagram influencer's transformation through services offered by the team at Park Ave Cosmetic Center. The second episode of the show, The Blood Facial, familiarizes viewers with the blood facial procedure as it's being done on a stunning trans model. For the second episode, the medspa owner and her team work their magic on the trans model who has been "burning the candle at both ends" thus causing visible signs of stress on her face.
In the third episode of the series, the Medspa owner addresses one of the most common requests they get about Non-surgical butt lifts. The third episode, Non-surgical Butt Lift, will show the medspa team working on a woman in her 40s, who despite hitting the gym regularly, failed to grow her butt to the satisfactory shape and size. The medspa team handles her request perfectly and delivers amazing results quickly.
Speaking on the new show, the show director and medspa owner, Jessica Hernandez-Park, noted that the new show aims to walk viewers through the amazing services they offer while also showing them real and practical results that can be expected from non-surgical beauty procedures. As the director of the first three episodes in the series, she further acknowledges how challenging the task can be. Despite all of this, they already have a distribution company on board.
In line with the many services that they offer at Park Ave Cosmetic Center, viewers can expect to enjoy more episodes in the coming months. Over the next couple of months and episode releases, the medspa team will go over transformational changes achieved through their many services, including their effective acne treatments for select patients who suffer from mild to severe acne problems.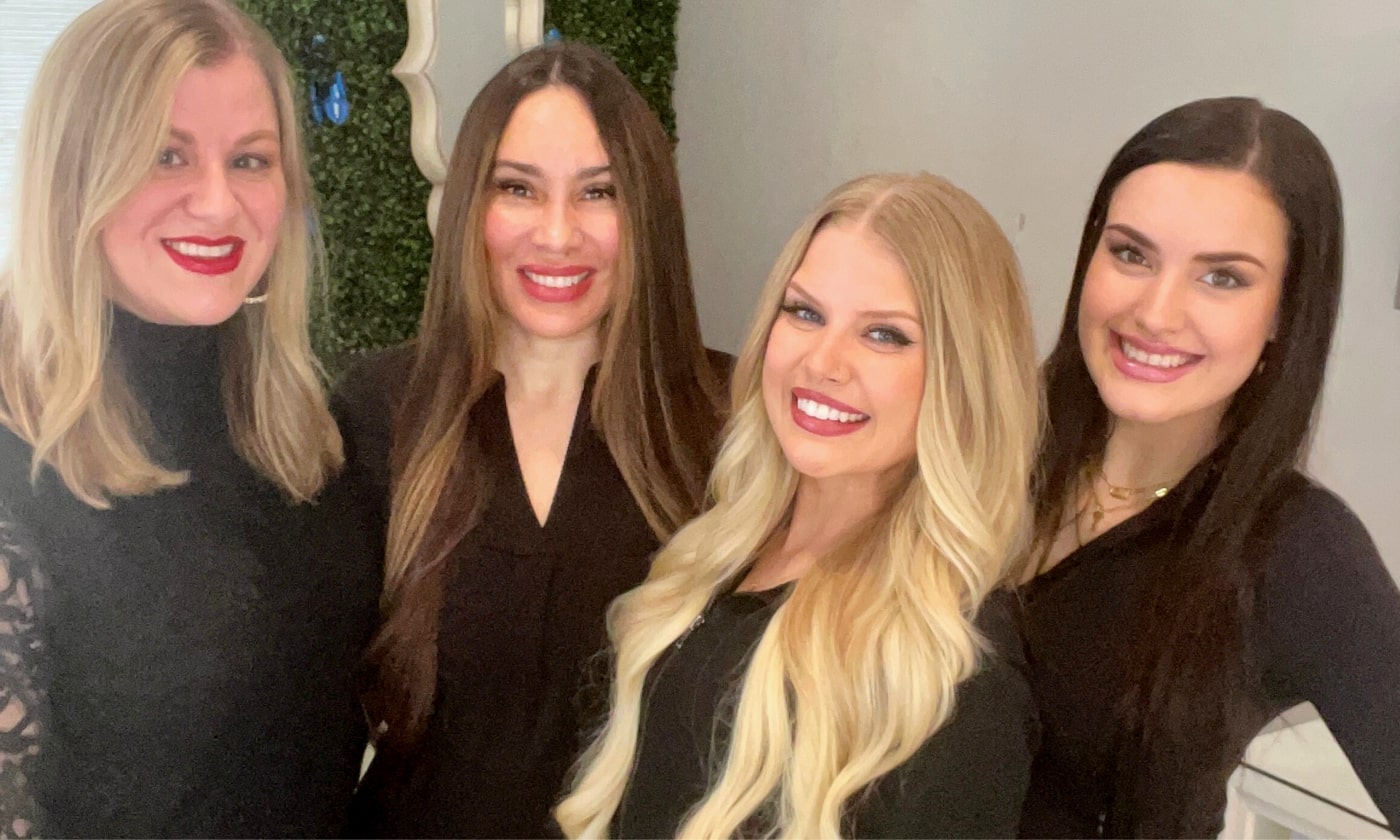 During the shoot of the episodes, customers are welcome to visit their office to Get a Makeover done. Their office is open, and the medspa team will be providing an array of medspa services like PDO Threads. This effective non-invasive facelift procedure can be completed in less than 45 minutes with no downtime or lengthy recovery requirements. Jessica (owner) noted that they remain committed to delivering best in class medspa services with advanced cosmetic and medical treatments. They also promise outstanding customer service offered by their highly trained and experienced staff.
Customers who visit the medspa will have access to other beauty and cosmetic services like Dermal fillers and Neurotoxin injectables like Botox, Jeuveau, and Xeomin, aimed at reducing the effects of aging and skin wrinkles. The team also offers Facials like the proprietary Signature Facial, Skye Glo Facials, Hydro Facials, Dermaplaning, Obagi Hydration Facial, 24K Gold Facial, Acne Deep Clean, Carbon Laser Facial, PRP Blood Facial, Revepeel EnlightenRX, IPL Skin Treatment and Revepeel TCL Peel.
Other cosmetic services offered include Hair Restorations, Hyperpigmentation Treatment, Microneedling, Non-Surgical Weight Loss, PRP Injections, Salt and Floatation Therapy, and more. Customers can also explore their skin tightening services for improved skin firmness and their Stretch Mark Therapy to eliminate stretch marks on their skin.
"We want our customers to feel completely at ease when they book one of the non-invasive treatments at our Roswell, GA Spa. We are passionate about helping patients feel their best and age gracefully utilizing the most natural methods possible. We want to make each patient look and feel better than they ever thought possible. We are proud to be one of the few women run businesses in Atlanta and strive to educate our team consistently to support every member in their professional growth and provide an increasingly improved patient experience as we build and grow into the future," Jessica Hernandez-Park, the founder of Park Ave Cosmetic Center added.
Customers are welcome to book a consultation at the Roswell location to discuss their skincare and cosmetic needs. They also stand a chance to be a part of one of the episodes being shot at the Medspa.
Park Ave Cosmetic Center is open during its regular hours and will be tending to customers as usual. Customers can visit them at 633 Holcomb Bridge Rd Suite A, Roswell, GA, 30076 US, or call (770) 299-1493 to schedule an appointment. For more information, visit their website.
Media Contact
Company Name
PARK AVE COSMETIC CENTER
Contact Name
Savannah Ellis
Phone
(770) 299-1493
Address
633 Holcomb Bridge Rd Suite A
City
Roswell
State
GA
Postal Code
30076
Country
United States
Website
http://parkavecosmetic.com/
COMTEX_405044189/2759/2022-03-31T10:11:52