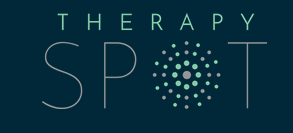 The world now is very confusing and many times upsetting to children. Covid-19 has been shown to have had an impact on children's social skill development with the restrictions and remote schooling that occurred. Children and teens could no longer take part in many after school activities or meet with friends at will. Many children and teens also are exposed to a great deal of social media, and this can turn their thoughts and attention away from real interactions, including interactions with their parents.
Especially if a child or teen suffers from ADHD, Autism, or other spectrum disorders such as Oppositional Defiance Disorder, the challenges to properly parent become even more difficult. The Therapy Spot, in Toronto, ON seeks to assist with the option of parent coaching. This offering shows parents how to effectively deal with the issues that their children and teens present now and offers solutions that are rational and easy to implement.
The Therapy Spot offers a simple three step process: an assessment of issues that parents are having with their teens or children, a treatment plan to address issues, and then regular coaching classes with real life solutions that can bring about change in parenting styles and have a greater impact on the behaviors of children within a family.
Certified therapists arm parents with the tools they need to implement at home via parent coaching. The techniques are easy to learn, and The Therapy Spot also offers remote parenting coaching. Coaches of all types are popular now as individuals are seeking to understand how to cope with everyday life. It only makes sense that this would also extend to the coaching of parents since the challenges in parenting have increased dramatically in the last few years.
Parents are encouraged to attend onsite sessions with their children, and a therapist observes interaction and then assigns real life approaches to better and more effective communication between parents and children. Group therapy onsite is also encouraged by The Therapy Spot as parents can bond with each other and offer suggestions to each other as well as provide emotional support to other parents facing the same issues.
Target goals are set between each parent coaching session and these goals are gone over with each parent and child. If the goals are reached, new goals are set and The Therapy Spot parent coaching sessions are a steady progression towards better parenting, and better understanding of each child or teen within a family.
Most parents today can feel alone with the new parenting challenges, but this is not so, especially for those in the GTA and surrounding areas. The Therapy Spot parent coach program works and is ready to assist whenever a parent feels it is time for assistance.
About The Therapy Spot
The Therapy Spot in Toronto, ON, has been providing speech and language therapy plus other types of targeted therapy for years successfully. The addition of parent coaching sessions now has added a much-needed dimension to the offerings. Behavioral Therapists are on hand to oversee the parent coaching sessions and an email, phone, and contact form make it easy to set up sessions.
Media Contact
Company Name: Therapy Spot
Contact Person: Media Relations
Email: Send Email
Phone: 416-546-3044
Address:1232 Dufferin St
City: Toronto
State: Ontario M6H 4C3
Country: Canada
Website: https://therapyspot.ca/