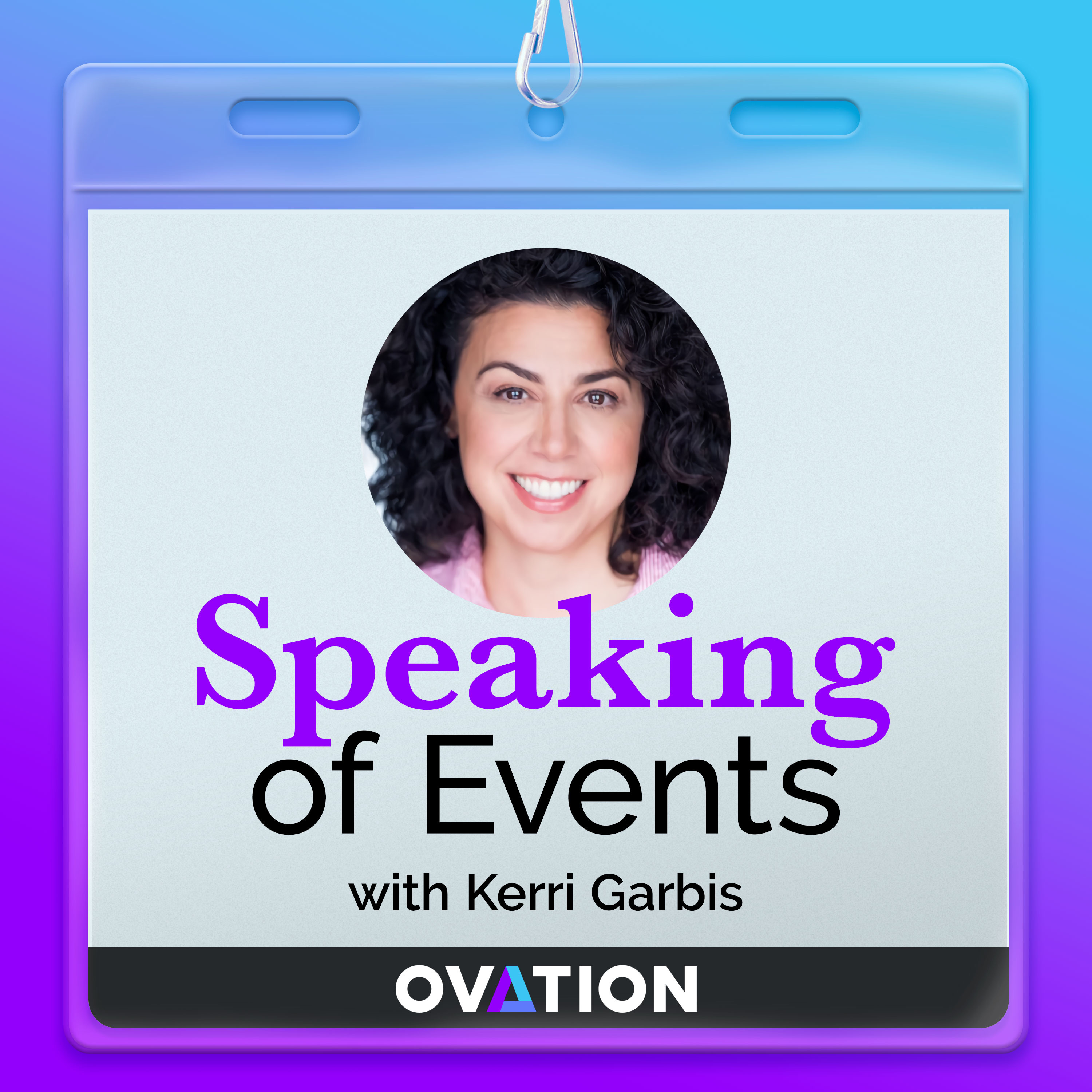 Featuring Leading Experts in the Event Industry
Ovation, a communications skills training firm specializing in Professional Presence and Speaker Development, is proud to announce the launch of their new podcast, "Speaking of Events," now available on YouTube, Pod Bean, Apple Podcasts, Google Podcasts, Spotify, Amazon Music, and Sticher.
"Speaking of Events" will bring together leading experts in the global event industry, including innovators, visionaries, and creatives, to discuss trends, successes, post-pandemic lessons, and everything in between.
"I am thrilled to feature enlightening conversations with the top event leaders," said Kerri Garbis, Founder & CEO of Ovation. "My firm has supported events for a decade. The relationships I've built in the event industry have been some of my longest-standing favorites. It made sense to create a place for learning, idea exchange, and outrageous storytelling," she added.
Guests featured on the podcast thus far have included Chuck Santoro (Chief Creative Officer, Proscenium) and Dean Armintrout (Head of Events, T-Mobile) with David Kliman (Owner of The Kilman Group), Allison Crooker (Head of Event Content Strategy & Production, VMware) and Jeff Kalpak (President of the Americas at FIRST) now booked for upcoming guest segments.
For full schedule details and more info, visit www.SpeakingOfEvents.com
About Ovation
Ovation is an award-winning communication skills training firm specializing in Professional Presence and Speaker Development. Our expert training consultants use their experience as working, professional actors to help our clients become complete communicators. We guide professionals to reach their full potential through immersive, customized learning experiences, whether virtual or traditional in-person training.
For more information, visit https://www.getovation.com/
Media Contact
Company Name: Ovation
Contact Person: Kerri Garbis
Email: Send Email
Phone: 866.202.0422
Address:100 King Street
City: Littleton
State: Massachusetts
Country: United States
Website: https://www.getovation.com/