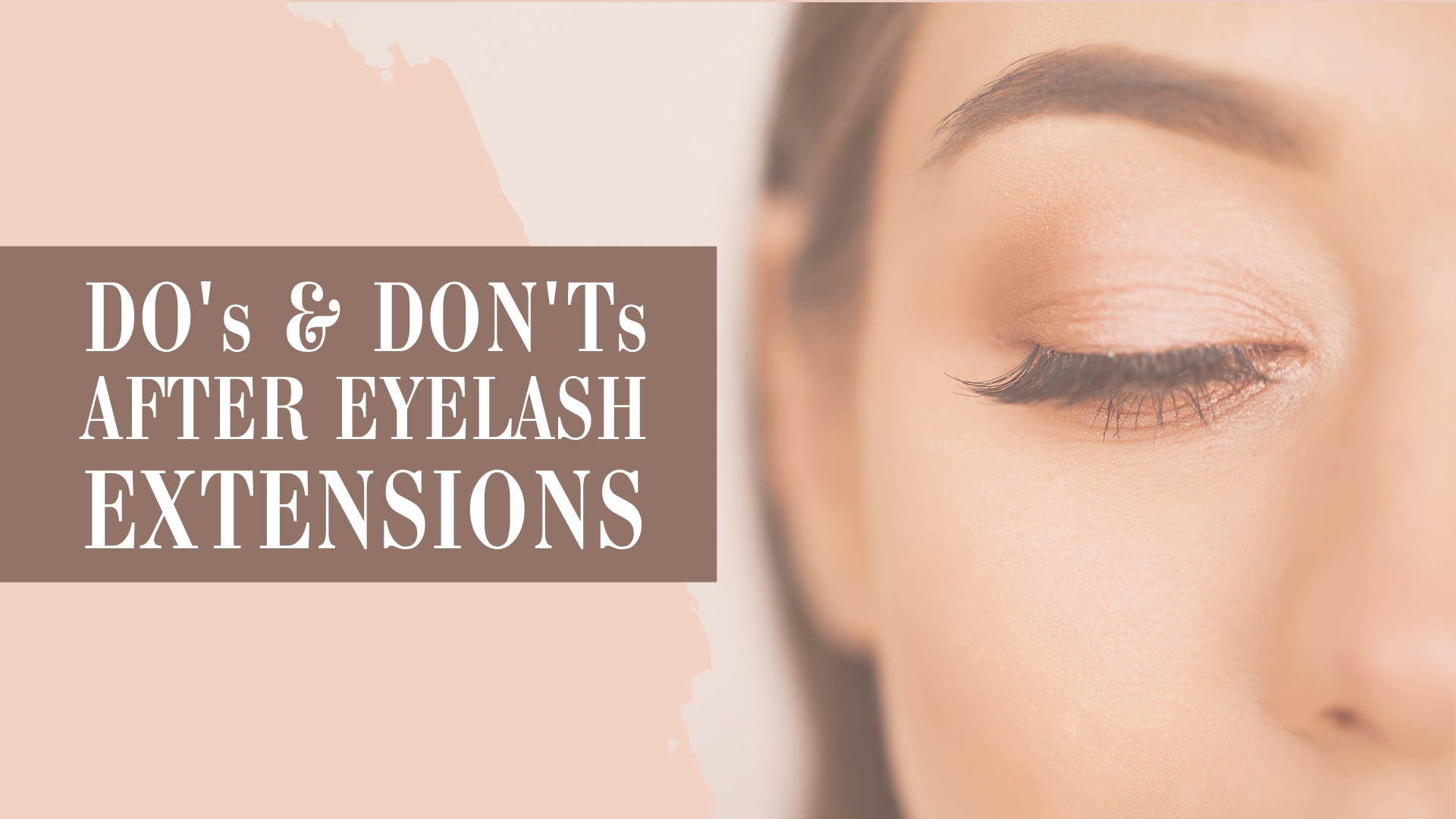 New York – In its latest beauty blog post, a popular NJ lash extensions studio has recently discussed the proper aftercare after getting eyelash extensions. As eyelash extension services continue to gain in popularity, it is imperative to be educated on the proper care when using extensions. This NJ Lash Studio wants to continue to educate its readers and customers.
"When it comes to proper aftercare of eyelash extensions, we give our clients a rundown of the Do's and Don'ts at the end of each appointment so our clients know how to care for their lashes. Caring for lash extensions is a must to prevent any eye infections and maintain their look longer," said Ash Santiago, owner and licensed esthetician. "Think of them as an investment with the time and costs involved. So as much as possible, you want to make sure you're willing to care for them."
Some of the Do's and Don'ts after getting eyelash extensions they share with their clients include:
Do:
Use a spoolie to clean and brush the lash extensions every morning.

Avoid oil-based products near the eyes, such as eye creams and makeup remover.

Don't:
Pick your lash extensions, no matter how tempting it may be.

Use eyelash curlers when having eyelash extensions.
"Caring for your eyelash extensions is the most effective way to prevent eye infections and irritation. Cleaning them regularly removes oil residues to extend the longevity and look of the lashes," said Santiago.
This NJ Lash Studios believes it is their responsibility to keep their customers as safe as possible with hypoallergenic and cruelty free products. In addition, they feel they must provide the proper advice and knowledge of eyelash extensions.
Visit their website to learn more about eyelash extension services in NJ or to book an appointment.
About Ash Santiago
Ash Santiago is a beauty specialist in New Jersey offering high-quality and stylish eyelash extensions, professional makeup, waxing, and facial services. Her premiere eyelash extension services have been touted as one of the best lash extension services in New Jersey.
Media Contact
Company Name: SL Lash Studio
Contact Person: Media Relations
Email: Send Email
Phone: (201) 691-8887
State: NJ
Country: United States
Website: http://eyelashextensions.org/