PRESS RELEASE
Published September 22, 2023
EMD Cleaning Explains How Often Office Carpets Should Be Cleaned
Saint Paul, United States - September 22, 2023 / EMD Cleaning Services /
Carpets are great for offices as they are relatively low maintenance. However, between all the foot traffic and activity, office carpets can get extremely dirty, with dirt and grime impacted in the fibers. Professional carpet cleaning and janitorial cleaning in Minneapolis can sort out any dirty carpet problems.
Of course, the next question is, "How often should office carpets be cleaned? The team atEMD Cleaningexplains the factors that determine how often offices should clean their carpets to maintain a healthy work environment.
How Often Should Carpets Be Clean?
Experts recommend that business owners hire a professional forjanitorial cleaning in Minneapolisat least once every six months. If a business has higher-than-average foot traffic from customers and employees, they should get their commercial carpet cleaned once every three months.
What Does Carpet Cleaning Involve?
Deep carpet cleaning can remove dirt, dust, and grime stuck deeply in the fibers of the carpet. Professional cleaners typically start cleaning carpets using a steam cleaner. Steam cleaners produce high volumes of hot water to break apart and remove the molecules that create stains in carpets.
After the hot water breaks apart the mess, the vacuum mechanism removes the grime. The result is a clean carpet with zero traces of dirt and dust. Another popular technique for carpet cleaning is shampooing, where the cleaning technician applies a special lathering mixture to deep-clean carpet fabrics.
A full-scale deep carpet cleaning in Minneapolis can take anywhere between two and six hours. The carpet will take an additional six to 12 hours to dry, after which normal usage can resume.
Cost of Deep Carpet Cleaning
The cost of carpet cleaning differs depending on the type of cleaning, carpet size, and equipment access conditions. Also, cleaning companies may charge extra for special cleaning services, like upholstery cleaning. Companies offering janitorial cleaning in Minneapolis may also charge a fee to move furniture to allow for cleaning.
Maintaining Clean Carpets
Businesses cant rely solely on professional deep cleaning services to keep carpets in their best condition. Staff and owners should engage in spot cleaning and regular vacuuming to prevent dirt buildup in high-traffic areas. Regular vacuuming not only lengthens the time between necessary professional carpet cleanings but also can extend the amount of foot traffic the carpet can handle over its lifespan.
Professional Carpet Cleaning in Minneapolis
Now that the question How often should office carpets be cleaned? has been answered, it's time to take the next step. Read on to learn morecommercial floor care tips, or call EMD Cleaning today at (612) 202-3696 to schedule an appointment!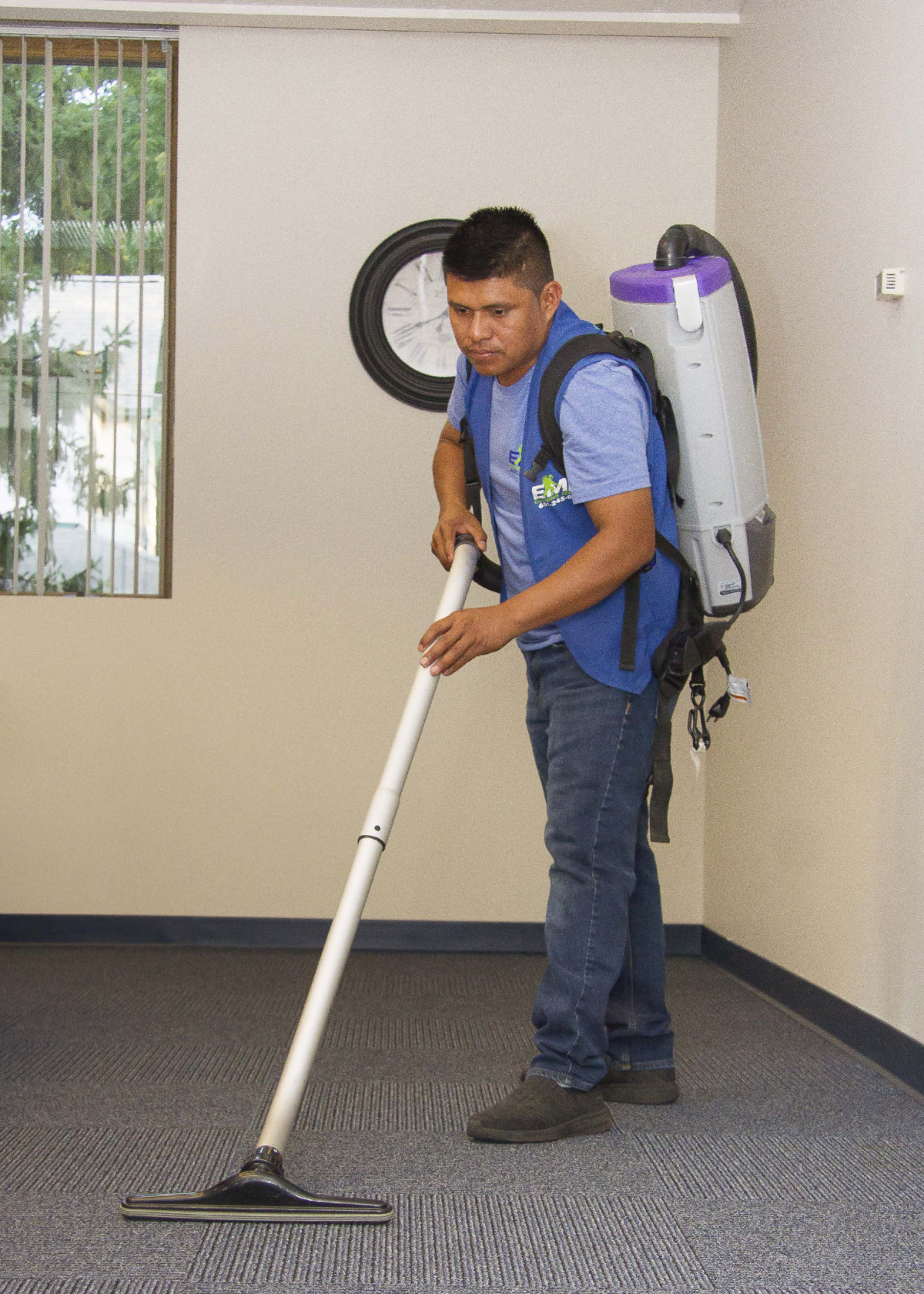 Contact Information:
EMD Cleaning Services
1326 Helmo Ave N
Saint Paul, MN 55128
United States
EMD Cleaning Services
(612) 202-3696
https://emdcleaning.com/

Original Source: https://emdcleaning.com/newsroom/#/media-room

COMTEX_440728612/2827/2023-09-22T10:09:36