Morten Andersen believes success is finding the smartest way to make a good life
(PRUnderground) May 20th, 2021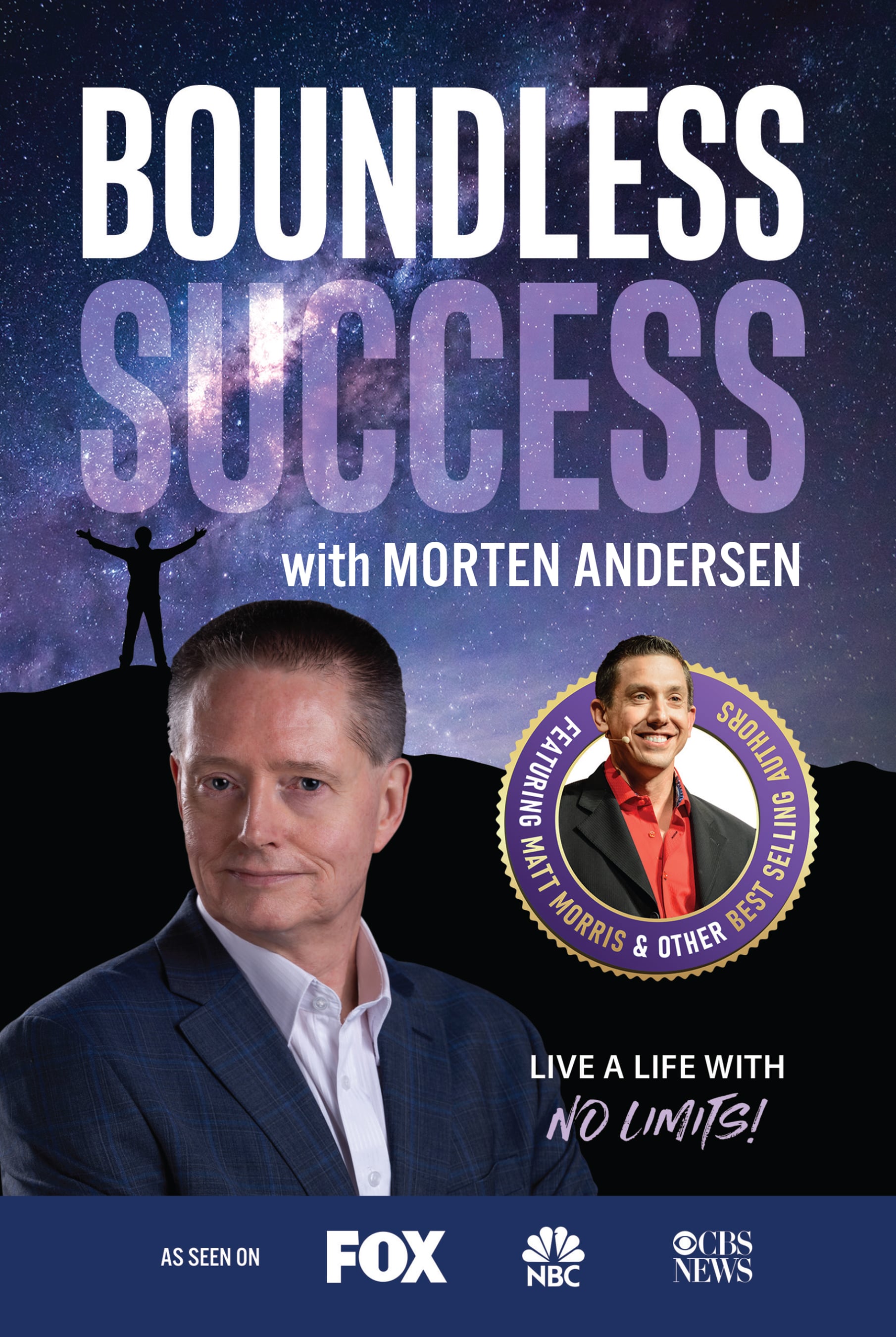 Boundless Success with Morten Andersen, now on Amazon, talks about how anyone can leverage the power of network marketing to pave the way to business freedom, life freedom, and living up to their fullest potential.
Running on ambition, passion, and the joy of creating something from nothing, Andersen has over 35 years of extensive experience from all sides of business life. Starting as a software and hardware engineer, Andersen has founded three technology companies. Today, Andersen is a successful network marketer, public speaker, and mentor. Being his own boss, he says: "My definition of freedom was not to avoid work; it was to create, to not have a boss telling me what I can and cannot do, and of course, to have the possibility of a very good income, much more than any regular job would ever pay."
Never wishing to work for someone else, in Boundless Success, Andersen talks about living on our own terms and finding a job that fulfills our non-negotiable requirements, so we don't get trapped in a job that leads to burnout. For him, these requirements are:
No employees, no expensive offices, or other big overhead costs.
No external investors.
Very high-income potential.
No fixed working hours.
Interesting work.
Must be meaningful for you and your clients/customers.
"Network marketing is all about helping others become the best they can be, regardless of the company they are associated with. It's a profession of service to others, making a change in the world, and creating more freedom," says Andersen.
Working on our own terms doesn't mean 'having it easy' as we still have to put in the hard work. Being our own boss turns our work into more than a nine-to-five job — it becomes a lifestyle of contribution, growth, and expression. Boundless Success is vital for anyone that considers starting a business and dreams of a better life.
"Morten is an exceptional visionary. He can see the world through the eyes of the person he is helping and understands how to guide them through a simple path to great success. But more important, he is a great friend to those he works with. I would highly recommend Morten to anyone who would like to achieve a new height of success." — Testimonial by Chris Gullo, Founder and CEO, USA
"Before I met Morten, I had a very skewed idea about network marketing, but as you will discover in his book, it is a world filled with opportunity, adventure, challenges, and deep inner transformation. This is where work and life come together and unfold the most powerful version of YOU. Morten is undoubtedly a shining beacon of integrity, authenticity, and leadership in his field. I have gained tremendous respect for the industry via learning about it through his perspective and his journey!" — Testimonial by Wanda Nowak, Meditation coach, Germany
The book on the smart way to a good life, Boundless Success with Morten Andersen, is for sale on Amazon.
About Success Publishing, LLC
Since 2013, Success Publishing transforms new authors into expert authorities in 60 days, severely reducing the time, effort, and expense of traditional publishing. There simply is no other tool that expresses your message better than your own book.
The post Morten Andersen: Network Marketing Is the Way Forward first appeared on PRUnderground.
Original Press Release.