70 artists produce 777 art pieces in 77 days to be launched on 22-02-22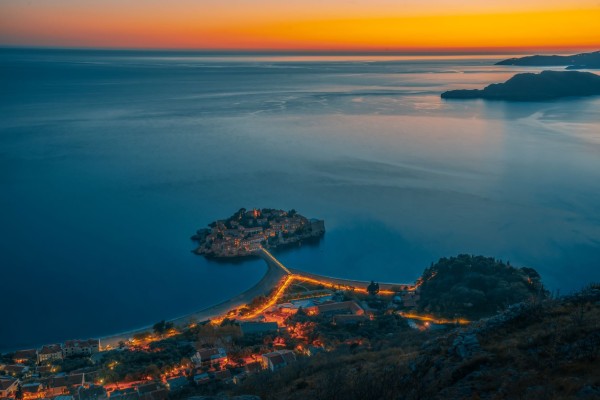 Montenegro Luxury Association (MLA), the number 1 tourism group in Montenegro has blazed a trail by taking the initiative to capture the breathtaking beauty of the country with 70 artists from around the world to release them as NFTs. The group is therefore thrilled to announce the launch of the first ever NFT of the country, Treasure of Montenegro. Set to be released on OpenSea on the 22nd of February, 2022, this huge project embodies everything that MLA represents; innovation, luxury tourism and technology. Consequently, these NFTs stand out as one of the most unique utility NFTs in the world currently.
Treasure of Montenegro is a collection of 777 art pieces produced by 70 artists (photographers, travel bloggers, designers painters) revealing how beautiful and exciting Montenegro is from different perspectives. The story of the Treasure of Montenegro is set in ancient times where the 70 artists are represented as adventurers who are eager to unveil the enchanting landscapes and views of Montenegro to the world. They are however intercepted by Pirates and robbed of their art (treasures). MLA therefore steps in to help by creating a map to location where the treasures are being held but needs brave people to go with them to unlock these treasures.
Regarded as one of the most beautiful countries in the world, Montenegro, represented in these 777 art pieces is worth its weight in gold. Art lovers are therefore invited to find a token they love when the NFTs are uploaded and buy one when they are officially released. The pieces have been structured into 7 tiers including Bronze II, Bronze I, Silver II, Silver I, Golden, Diamond and Pearl with Pearl standing as the rarest, most beautiful and most valuable tier. The first four tiers are made up of 111 art pieces each while the Golden, Diamond and Pearl tiers contain 222, 104 and 7 art pieces respectively.
770 art pieces placed in the first 6 tiers will be open for sale the launch day, 22nd of February. The last tier (Pearl) will however by launched on the 1st of March, 7 days after the launch day and will be sold 1 at a time for 7 days. Collectors who buy these tokens automatically become members of the premium and closed Montenegro Luxury Association club. With this membership, collectors have access to all Montenegro's luxury services. These include personal assistance with travel and special discounts with 5 star hotels and restaurants. Collectors will also have early access to all the organization's future projects and NFTs.
This move by MLA will redefine the tourism and technology space in Montenegro while placing the breathtaking landscapes of Montenegro on the global map. In the nearest future, MLA hopes to its open doors to 2,000 artists and work over time to lead the NFT space.
Collectors who are interested in purchasing a token can start here.
For more information, connect with MLA via their Website, Discord and learn more about the project on YouTube
Media Contact
Company Name: Montenegro Luxury Association
Contact Person: Media Relations
Email: Send Email
Country: United States
Website: montenegroluxuryassociation.com/