Megan R. Fenyoe, Air Force Veteran, Licensed Mental Health Therapist (LCSW), TEDx Speaker, 2x Best Selling Author, Founder of I AM ENOUGH movement Nonprofit Organization, Podcast and TV Host was recently selected as Top Mental Health Therapist of the Year for 2021 by the International Association of Top Professionals (IAOTP)
(PRUnderground) July 23rd, 2021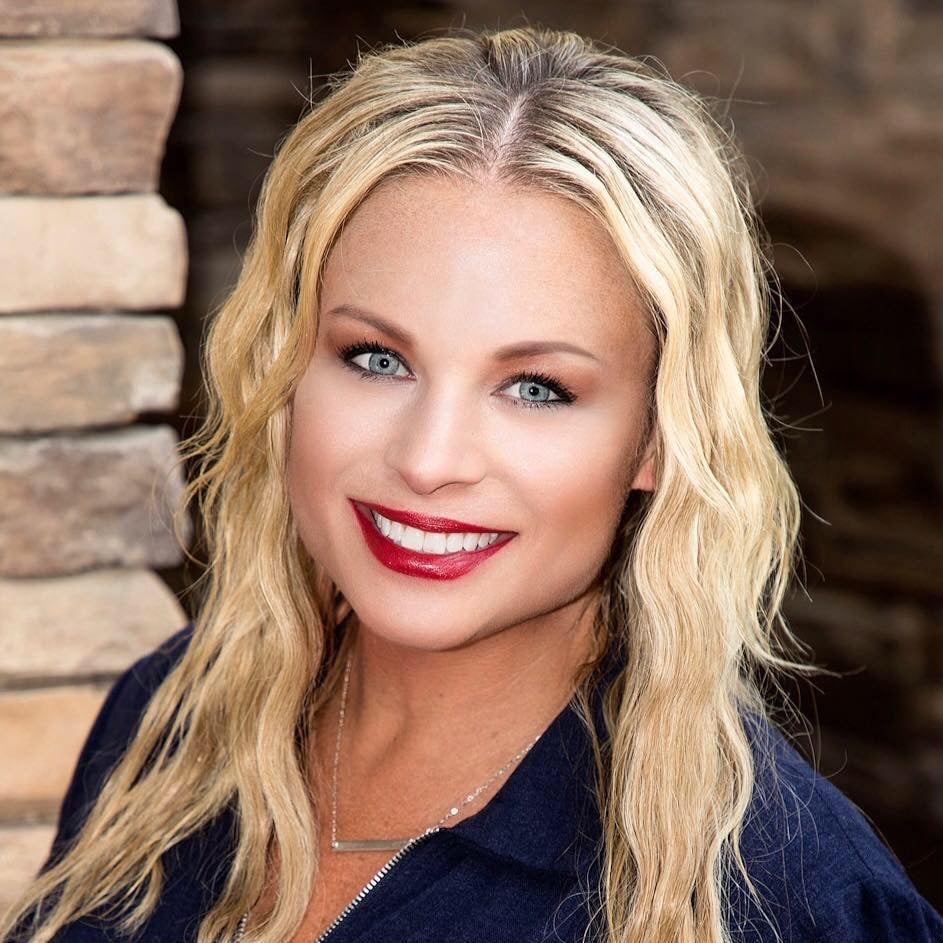 Megan R. Fenyoe, Air Force Veteran, Licensed Mental Health Therapist (LCSW), TEDx Speaker, 2x Best Selling Author, Founder of I AM ENOUGH movement Nonprofit Organization, Podcast and TV Host was recently selected as Top Mental Health Therapist of the Year for 2021 by the International Association of Top Professionals (IAOTP) for her outstanding leadership, commitment and excellence in the Mental Healthcare industry.
While inclusion with the International Association of Top Professionals is an honor in itself, only a few members in each discipline are chosen for this distinction. These special honorees are distinguished based on their professional accomplishments, academic achievements, leadership abilities, other affiliations and contributions to their communities. All honorees are invited to attend the IAOTP's annual awards gala at the end of this year for a night to honor their achievements. www.iaotp.com/award-gala
With over 15 years of professional experience as a Mental Health Therapist, Megan has certainly proven herself as accomplished and she is an expert in the Mental Healthcare field. Megan is a dynamic, results-driven leader, who has demonstrated success and professionalism throughout her entire career.
Before Megan embarked on her professional career path, she earned her bachelor's degree in Human Development and Family Studies from Central Michigan University in 2001. Completing her studies in 2005 Megan, obtained her Master of Social Work from Grand Valley State University. She is a licensed clinical social worker (LCSW) by the California Board of Behavioral Health and the Michigan Department of Clinical Social Workers.
Her impressive repertoire of past roles includes working in the child welfare system, Megan served as a Captain in the Air Force where she provided Mental Health and Substance Abuse treatment to Active-Duty members, Veterans and their families. After working full time as a Substance Abuse Therapist in a Hospital setting for a few years, Megan decided to leave the corporate world and begin her own Private Mental Health Practice together with her Mindset Coaching Business.
As a Licensed Clinical Social Worker, Megan has a private practice where she works with individuals, families and adolescents in the areas of substance abuse, trauma, anxiety, depression, self-esteem, communication and relational distress. She is passionate about helping people live life full of passion, strength and meaning. Megan is trained in CPT (Cognitive Processing Therapy for Trauma) and Seeking Safety for substance abuse/ trauma and other treatment modalities. She provides tele-health and face to face sessions.
For more than 15 years, Megan has helped hundreds of people accurately assess their challenges and identify ways they can change – capitalizing on the strengths they already have while building new ones. She is a TEDx Speaker who has given several keynote speeches, offers workshops and has spoken for multiple virtual summits, conferences, podcasts and TV/Radio shows. Through her private practice, coaching, leadership, consulting and speaking engagements Megan's area of expertise is the mind and the way it affects behavior and well-being.
Megan is Founder and CEO of the 501c(3) Non-Profit Organization, I AM ENOUGH movement which provides visual coping cards for free to people all over world. Megan created the movement to give back. The foundation for the movement is to give joy and help others live a life filled with more hope, happiness and with less self-doubt, fear and worry. The mission of the I AM ENOUGH movement is to empower domestic violence survivors to gain freedom in life through housing, education and placement programs. They have a vision of expanding nationally and are seeking to raise over 1 million dollars to break ground on housing called Freedom Haven for women escaping domestic violence.
Megan is the Best- Selling Author of "You are Perfectly Imperfect: 3 Steps to Unapologetically Owning Who You Are" and "You Are Enough: 5 Steps to Move from Struggle to Strength".
Additionally, Megan is a Podcast Host of the Blonde Bombshell Podcast where she empowers people to transform themselves and to thrive from past struggles. Megan has shared her talent and performed as a Contributing Writer for Thrive Global for the past 3 years. She is the host of I Am Enough TV which airs on http://ezway.tv every morning and is available to watch ON DEMAND on ROKU, APPLE TV and AMAZON FIRE by searching eZWay TV.
Throughout her illustrious career, Megan has received awards, accolades and has been recognized for her outstanding leadership and commitment to the mental healthcare industry. This year she will be considered for a feature article in TIP (Top Industry Professionals) Magazine and for the Empowered Woman of the Year award given by the International Association of Top Professionals (IAOTP).
The President of IAOTP, Stephanie Cirami, stated "Choosing Megan for this award was an easy decision for our panel to make. She is brilliant at what she does, has tremendous foresight and is talented beyond measure. Melissa is humble and creative, we felt she would make an amazing asset to our organization. We are looking forward to meeting her at the gala."
Looking back, Megan attributes her success to her perseverance, her innovative thinking and compassion for helping those she serves. When not working, she enjoys spending time with her family and friends, and traveling. For the future, Megan will continue helping people live their best lives through her mental healthcare support and plans to expand her Non-profit Organizations.
For more information on Megan R. Fenyoe please visit: www.meganfenyoe.com
About IAOTP
The International Association of Top Professionals (IAOTP) is an international boutique networking organization that handpicks the world's finest, most prestigious top professionals from different industries.  These top professionals are given an opportunity to collaborate, share their ideas, be keynote speakers, and to help influence others in their fields. This organization is not a membership that anyone can join.  You have to be asked by the President or be nominated by a distinguished honorary member after a brief interview.
IAOTP's experts have given thousands of top prestigious professionals around the world, the recognition and credibility that they deserve and have helped in building their branding empires.  IAOTP prides itself to be a one of a kind boutique networking organization that hand picks only the best of the best and creates a networking platform that connects and brings these top professionals to one place.
For More information on IAOTP please visit:   www.iaotp.com
The post Megan Fenyoe selected as Top Mental Health Therapist of the Year by IAOTP first appeared on PRUnderground.
Original Press Release.